24 Christmas Quilts
The countdown to Christmas is here! The halls have been "decked," the tree trimmed, and I can officially say my shopping is done. Just a few years ago, I remember wishing for a day when I would have quilts on every bed, and even a few to spare. I can safely say I've reached that goal! I haven't counted them all up, but I'm guessing it's nearly 30 Christmas quilts by now. That sound insane. Will it stop me from making more in the future? NOPE.
---
Vote + Enter to Win
I thought it could be fun to round up all of my Christmas quilt designs in one easy place and take a poll to see which one is your favorite. Let me know in the comment section and someone will win a bundle of my Christmas quilt patterns + a cute Ruby Star "Notion to Rise" ironing board cover. *** GIVEAWAY CLOSED – Congrats, Patsy Cash! ***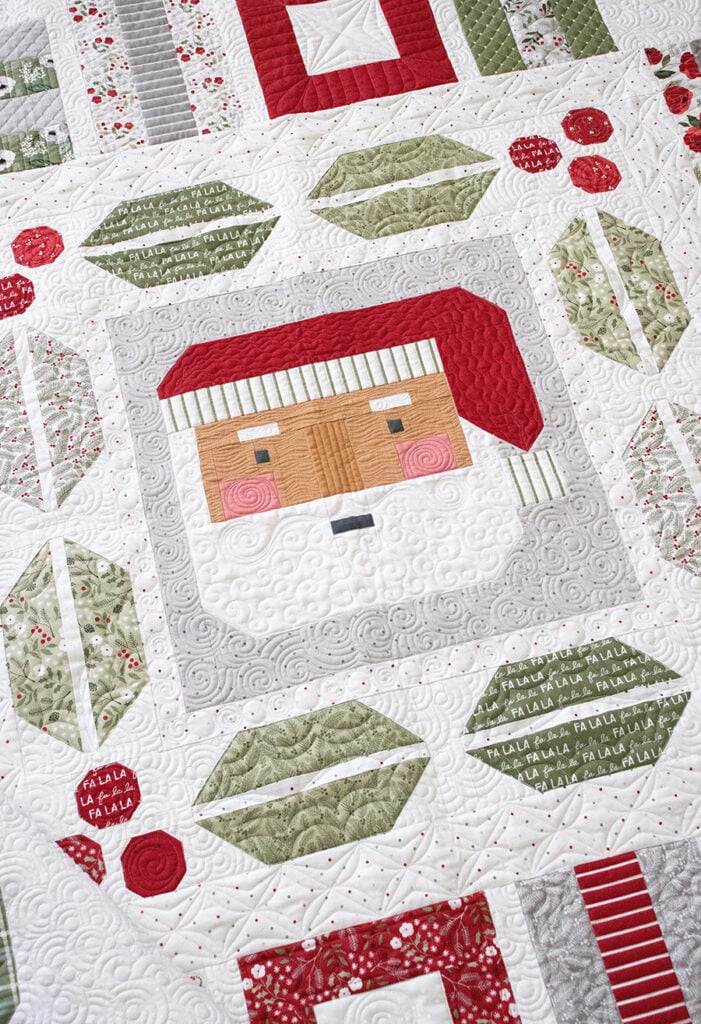 ---
The Christmas Quilt Gallery
Here they are, the quilts are numbered 1-24. I've added links to each picture – just click on any quilt to get more information about it. I've listed them starting with the newest. Again, scroll down past all the comments to drop your comment in the comment submission box.
*** GIVEAWAY CLOSED – Congrats, Patsy Cash! ***
---
Don't miss out on a single post! Drop your email address in the box below to get new post notifications via email.