Love Note Fabric
Every collection I've done has told a story. This one is a message of love for my grandmother, Marguerite. It's a Love Note.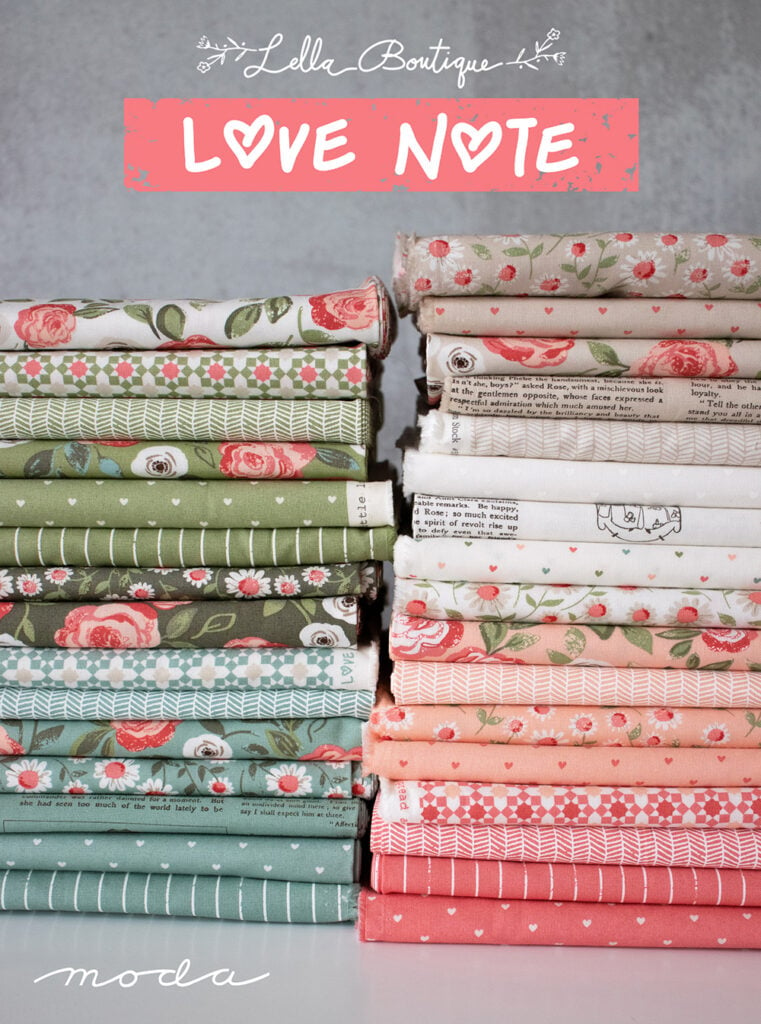 Love Note Fabric
She was a lover of flower gardens, painting, and reading–especially books by Louisa May Alcott. For Marguerite, I've gathered sweet daisies, painterly roses, dainty hearts, a soft herringbone, and colored them in precious pinks, dusty blues and earthy greens. You will even find a few pages from Grandma's antique copy of Rose in Bloom.
May this Love Note finds its way into your heart.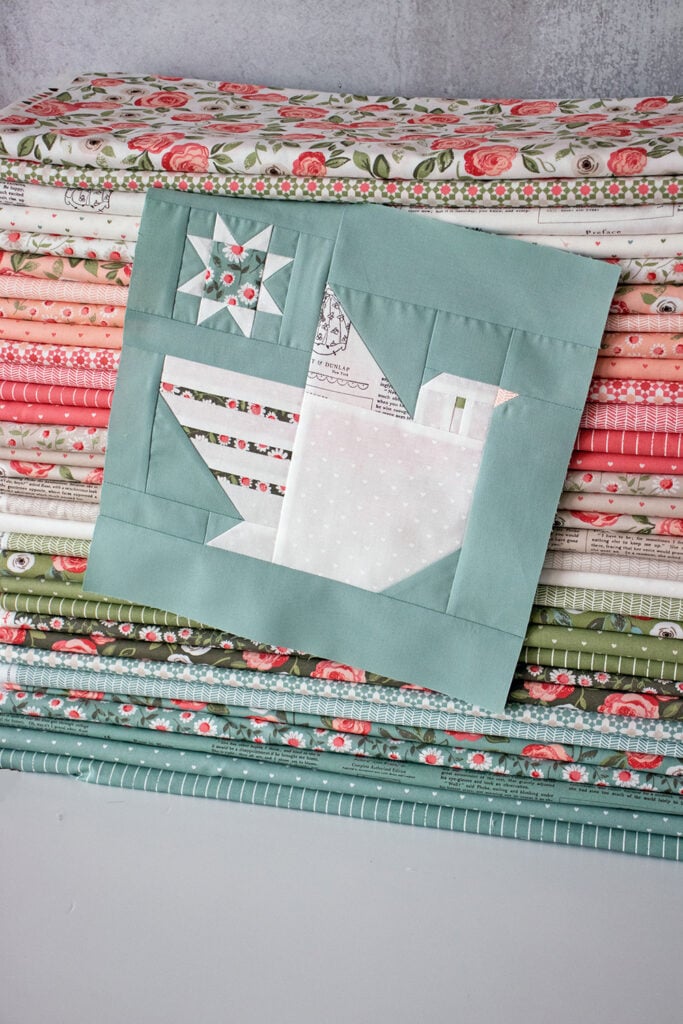 Love Note by Lella Boutique for Moda Fabrics is expected to arrive November 2021. Check in with your favorite local or online shop to request it today! New patterns and lots more pictures coming shortly!
Which Love Note fabric print do you like the most? Let me know in a comment below!
---
Like this post? Drop your email in the box below to get new post notifications via email.