Bloomington fabric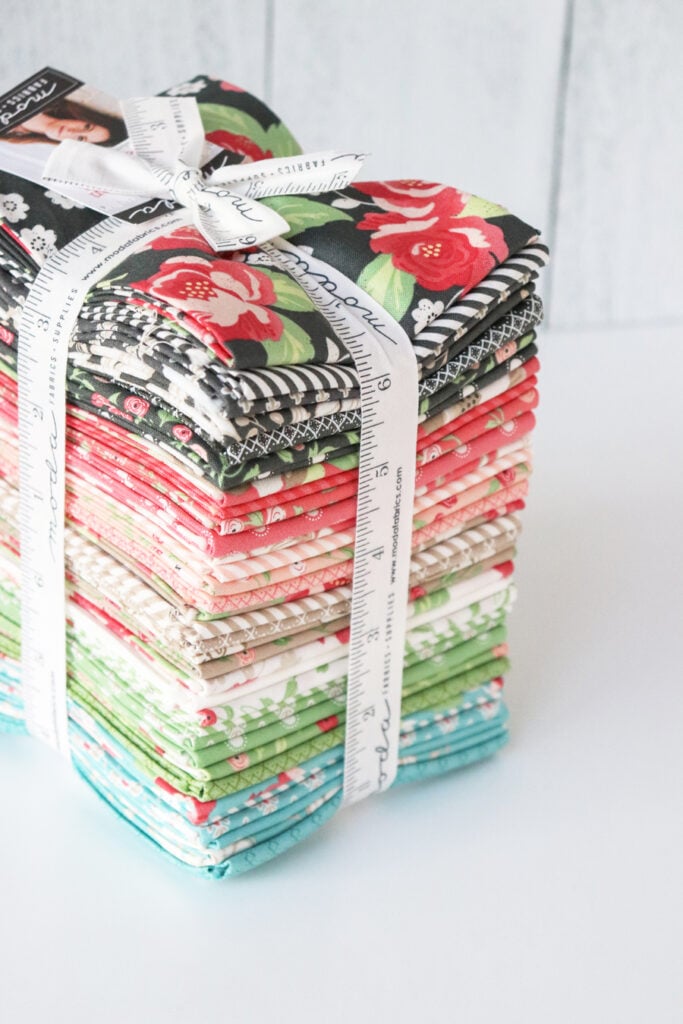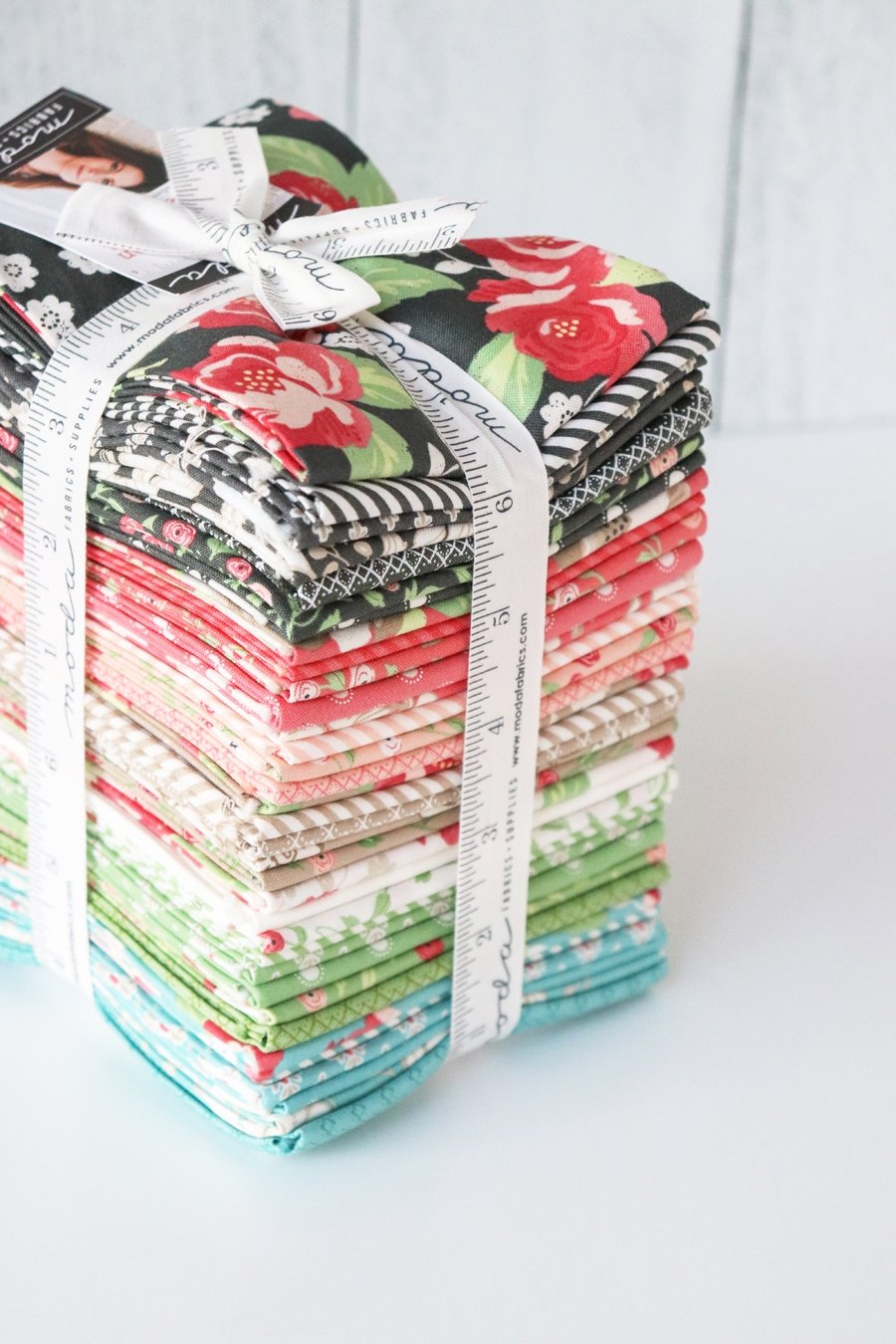 It's springtime in the countryside; the meadows are dotted with flowers, the birds are serenading, and there is a distinct fragrance of earth and rain mixed together. Everything is lush and green–the gardens dressed in their cheeriest blooms of pink and white. You might see an old garden shed–topped with tin, shabby walls worn with old wood peeking through faded layers of paint. There is a romantic charm to such a scene, and I often find myself wishing for a way to bottle up the beauty to enjoy through winter. This collection represents that gathering of spring elements, a dedication to all flower lovers.
Introducing Bloomington by Lella Boutique for Moda Fabrics. Shipping to shops April 2020. Showing October 26-28 at International Quilt Market in Houston, TX (open to the trade only).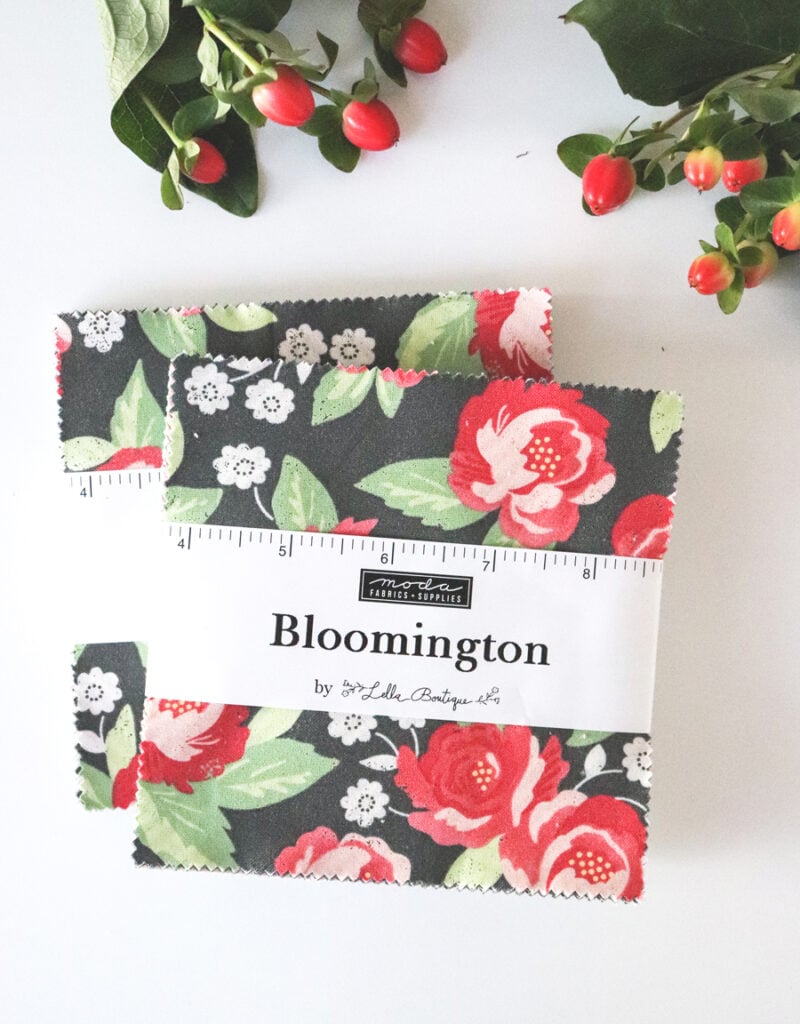 The best news of all? This sweet little bundle of joy is what I imagine to be the lovechild of my Olive's Flower Market + Nest collections–which remain in high demand but are no longer in print. You're going to want to stock up on this one.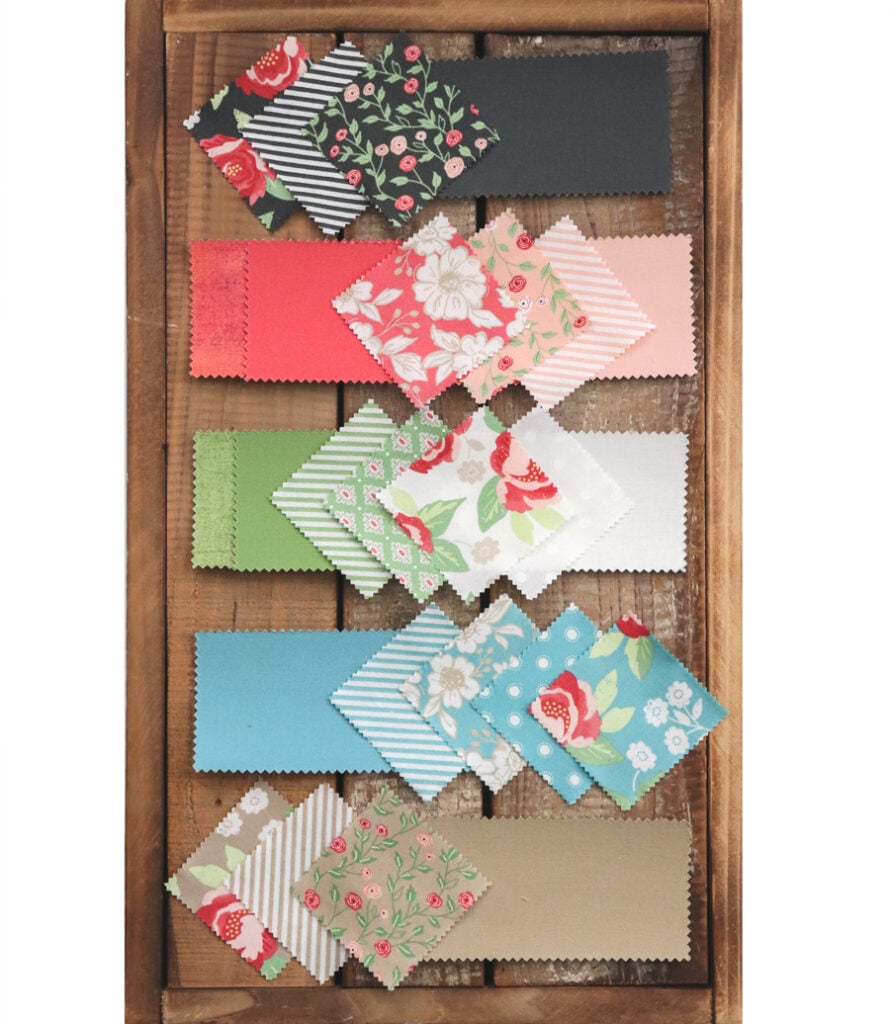 Now, I already know you want to know about coordinates. Here's are my recommendations for Moda Bella Solids and BasicGrey Grunge matches:
Moda Bella Solids:
9900 299 Flamingo
9900 88 Bubble Gum
9900 98 White Bleached
9900 101 Grass
9900 87 Teal
9900 313 Oatmeal
9900 283 Lead
BasicGrey Grunges:
30150 250 Salmon
30150 152 Pear
I'll post more pics of the new stuff soon, but for now you can check out new quilt patterns in the shop! To celebrate, enjoy a 25% discount in October 2019 (automatically applied at checkout). I'm headed to Houston for the week, so be advised that pattern orders will ship when I return Tuesday (10/29). PDFs are available right away, of course. If you'd like to follow along, find me on Instagram @lellaboutique.