Lovestruck Fabric by Lella Boutique
Every fabric collection tells a story, and this one's a romance. It begins with a delivery of the dreamiest of florals at your doorstep. There's a lovely plaid notecard – from a secret admirer, of course. The array of delicate cream and white flowers amidst rose, blush, and fern hues are sure to make your heart skip a beat. Love is in the air – and in the sky. Just think of the way the stars twinkle for you as you dream beneath them. And like any good love story, this one has a bit of chocolate mixed in!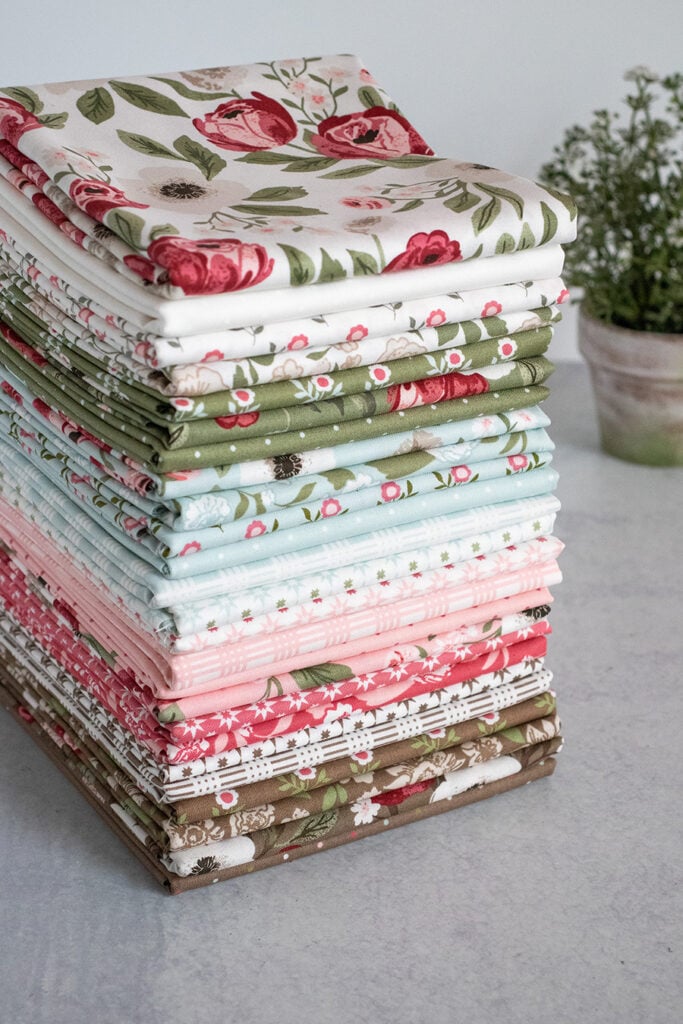 Fall in love with vintage-inspired blooms, dainty dots, starlite tile, and other sophisticated blender prints. The Lovestruck collection is a fabric love affair that will have you stitching up hearts, butterflies, and all the happy wishes you can dream up. Lovestruck by Lella Boutique for Moda Fabrics will arrive to shops November 2023.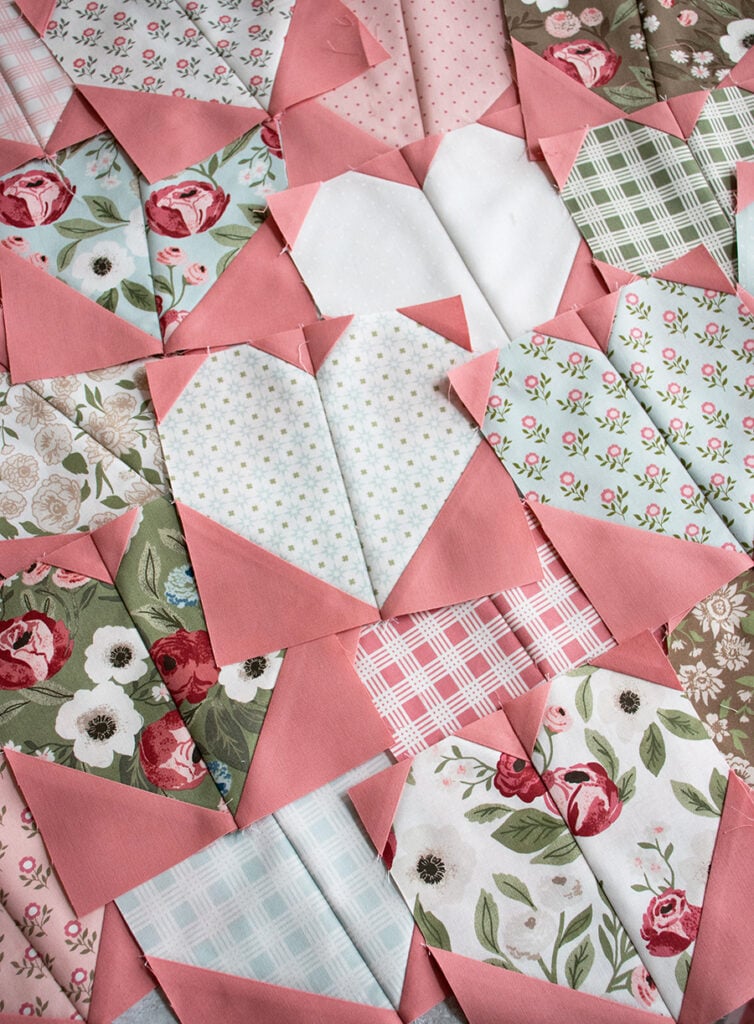 The Colorways
Here's a closer look at some of the individual prints divided into their colorways. In order, we have the following colorways:
"Cloud" white
"Blush" pale pink
"Rosewater" dark pink
"Fern" green
"Bramble" brown
"Mist" pale blue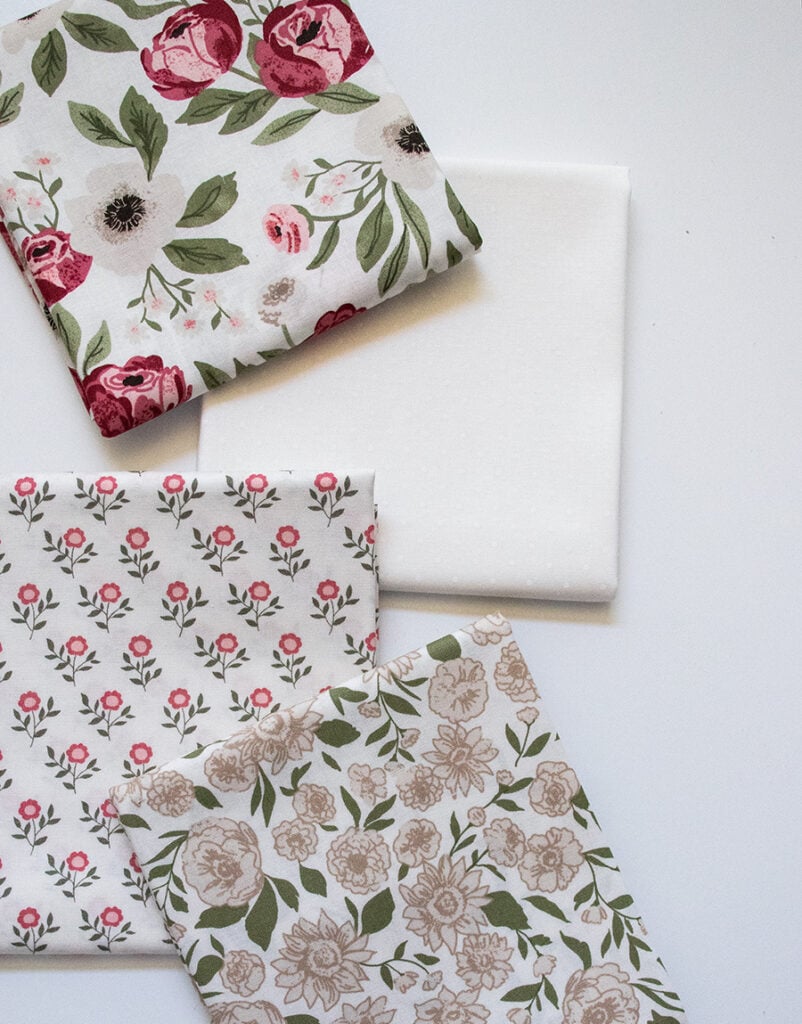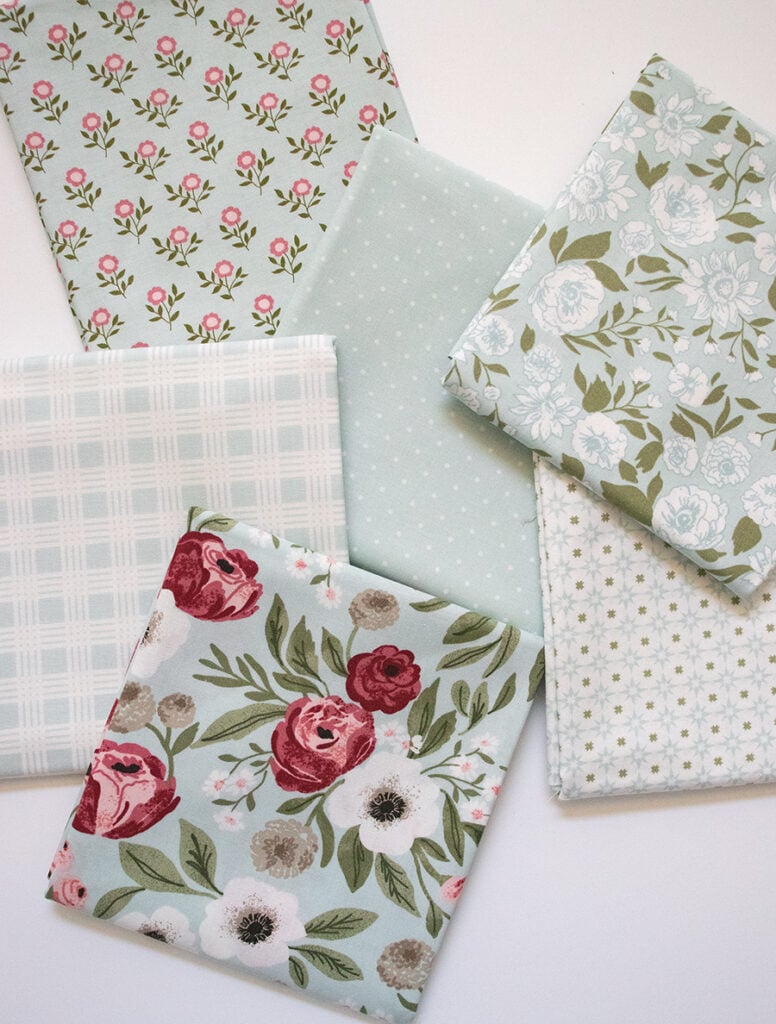 Do you have a favorite print or colorway? Let me know in the comments below. I must confess I'm especially smitten with the "Gardensweet" main floral in "Bramble" brown.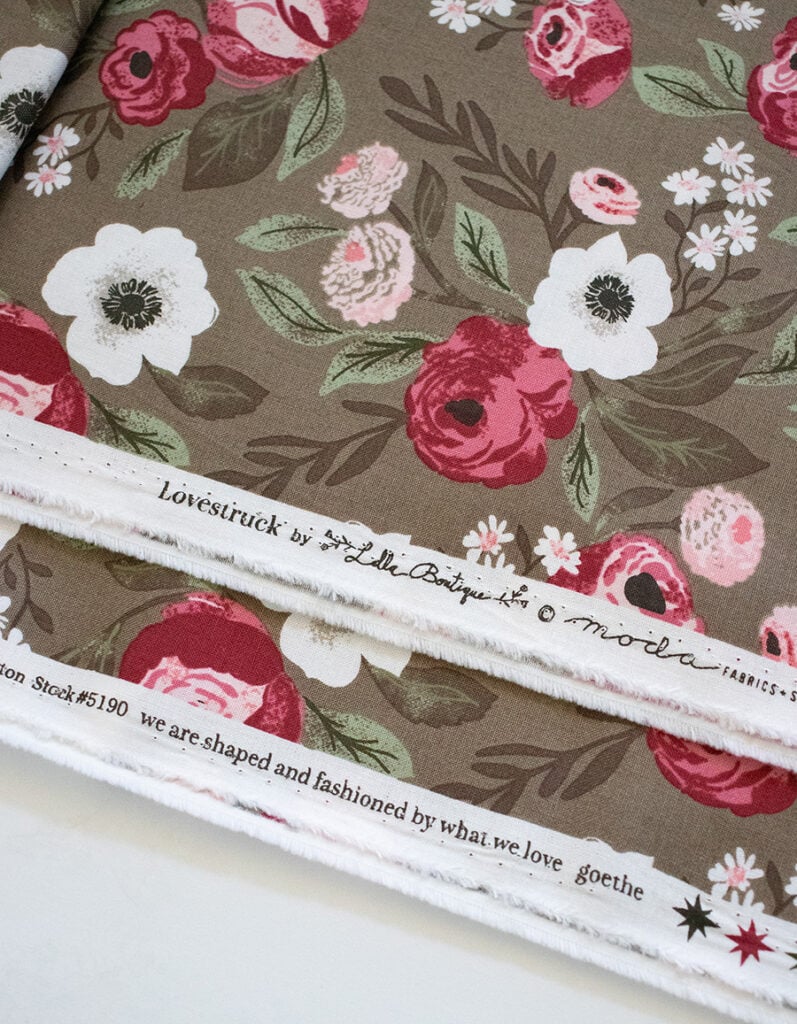 ---
Like this post? Drop your email in the box below to get new post notifications via email.