Kaleidoscope 2 Honeybun Quilt in Christmas Morning Fabric
It's chilly outside. Grab a cup of hot cocoa under come sit for a spell under this hypnotizing quilt.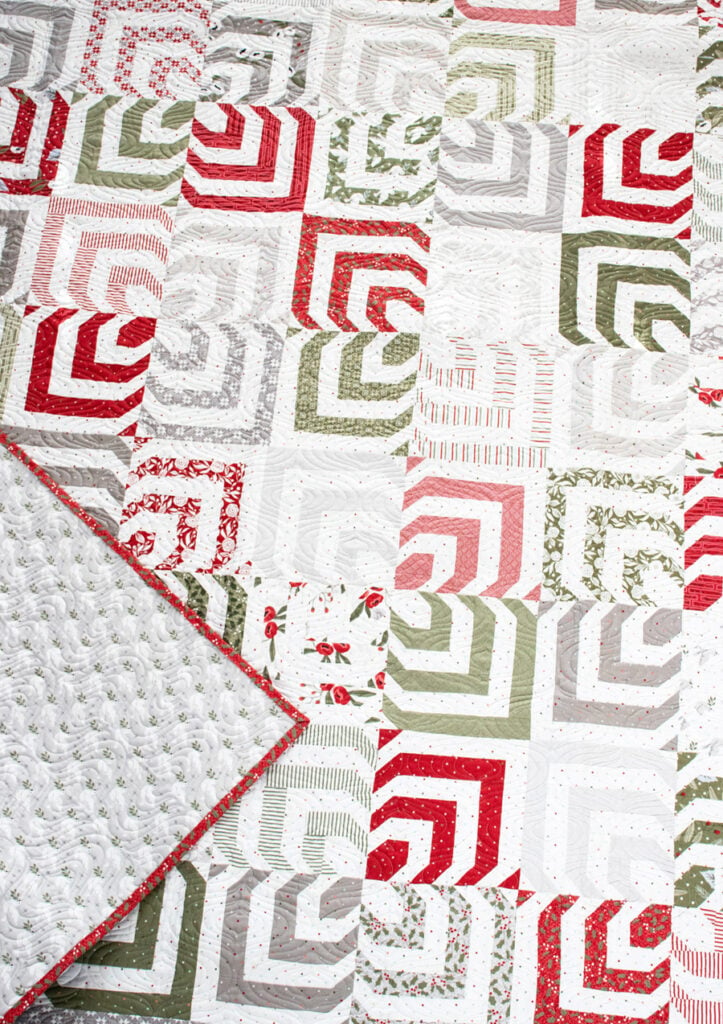 Meet Kaleidoscope 2. It's another new quilt in the Christmas Morning collection for Moda Fabrics shipping July 2021. You'll need a couple of Honeybuns (precut 1.5″ strips) for this one.
As the name implies, Kaleidoscope 2 is a sequel! The original Kaleidoscope is made with 1 Jelly Roll (precut strips 2.5″ x WOF) instead. The main difference between the two is block size–Kaleidoscope 2 blocks are 7″ finished and have extra "layers" in each. Because it's smaller than the original block, you can also fill a quilt-top with a lot more of them.
Quilting is by Natalia Bonner. She used a pantograph called "Andalusia" by Urban Elementz. As always, the Kaleidoscope 2 quilt pattern is available in the shop as a PDF or printed booklet.
---
Like this post? Drop your email in the box below to get new post notifications via email.