Into the Woods Fabric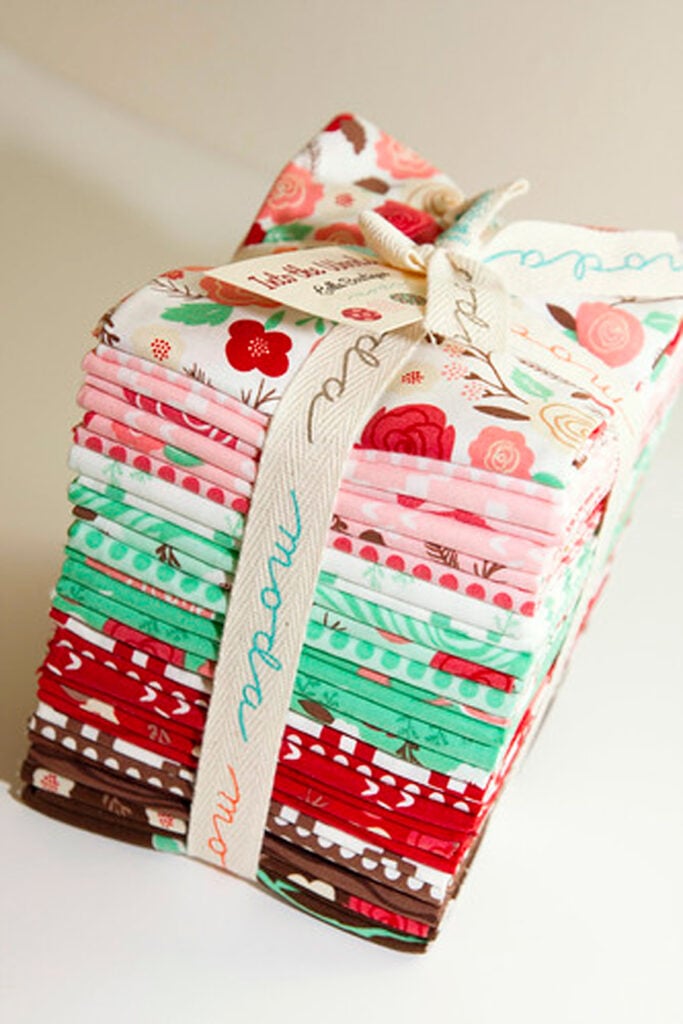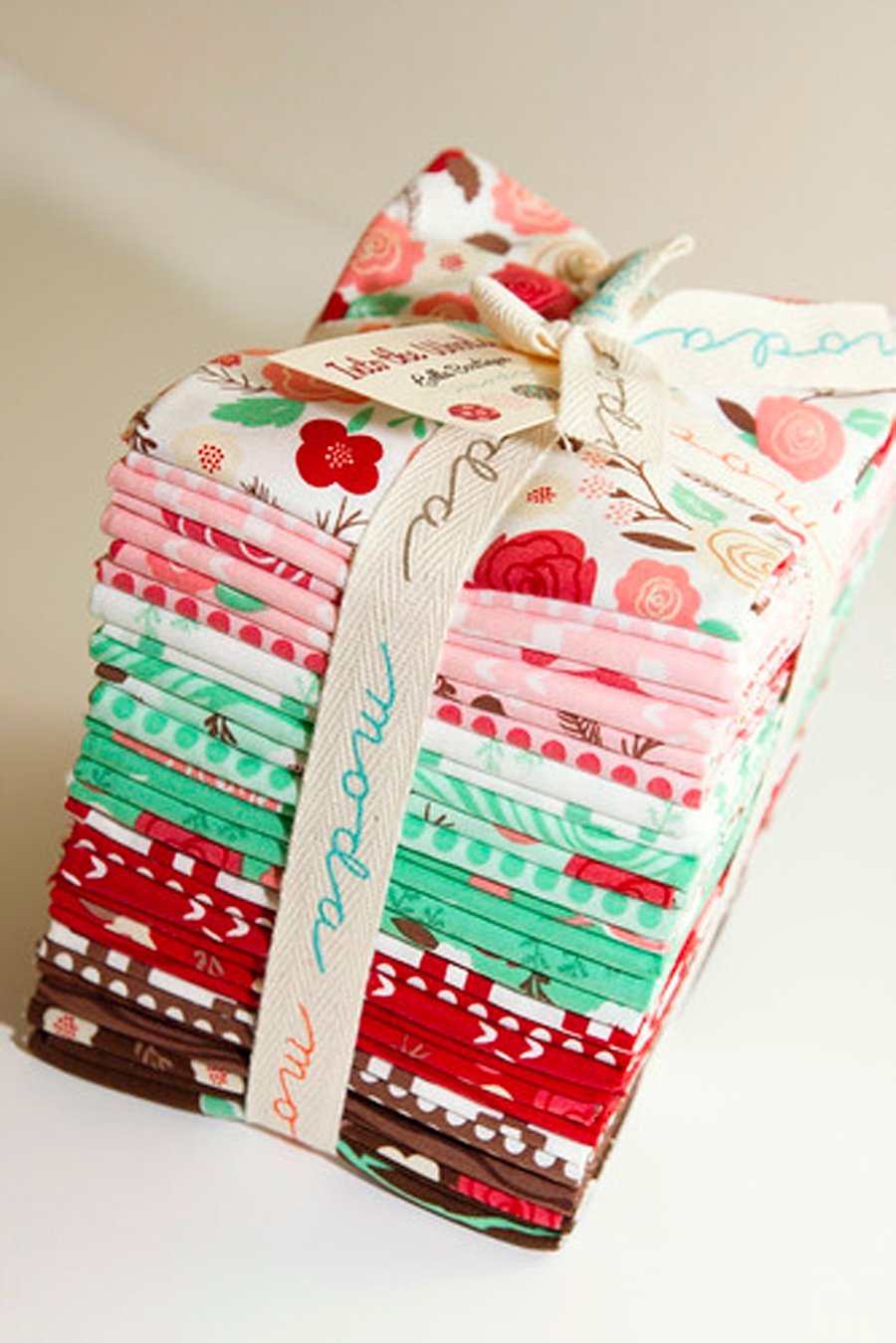 When I was a little girl, my mother would tuck me in under my favorite quilt and tell me the story of Little Red Riding Hood. I'd close my eyes and imagine an enchanting backdrop of pine trees, woodland blooms, and wild roses. I'd pack a basket of double chocolate cupcakes and peppermint tea and head down the path to Granny's. Along the way, I might stop to pick luscious berries and run my fingers along the bark of the trees. When I arrived, sometimes I'd meet a Big Bad Wolf waiting underneath her granny square quilt. Other times, I'd arrive early and find Granny knitting a new pair of soft pink mittens just for me. Of course, my childhood is long gone now, but when I like to revisit it, I find myself taking a dreamy stroll down that old familiar path Into the Woods.
Into the Woods by Lella Boutique for Moda Fabrics. Shipping to shops August 2014.
There may have been a little dancing when the UPS guy dropped this off last night. Now off to get some market sewing done. Wish me luck.