Nice List Layer Cake Quilt in Christmas Morning Fabric
This is a post about a quilt that was such a joy to piece – it ended up on the "Nice List."
Nice List features these cute Christmas present quilt block designs made in Christmas Morning fabric. I used SKU 5146-12 "Comfort in Silver" for the grey background. For the blocks, I used 1 Layer Cake (10″ x 10″ squares) + 4 fat quarters for the bows. (I recommend selecting a mix of light/dark prints for the bows.)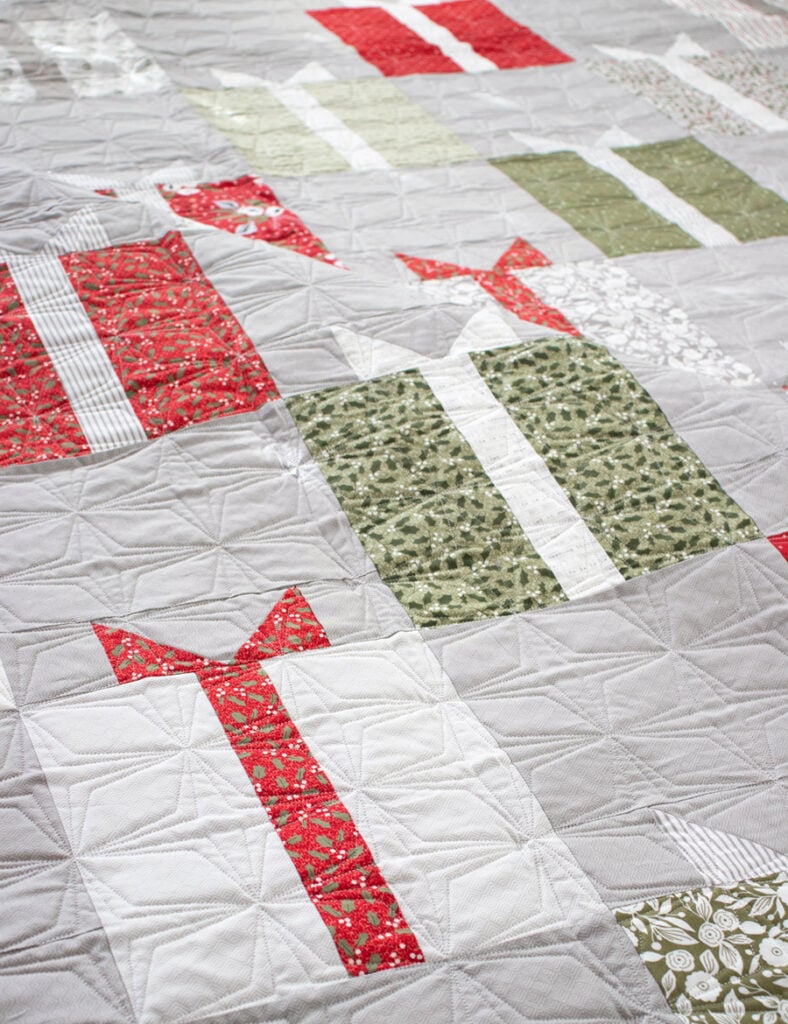 Quilting is by Kaitlyn at Knot and Thread. She used a pantograph called "Navy" by Urban Elementz. It gives a beautiful illusion of geometric stars. This could be really cute as a birthday quilt too.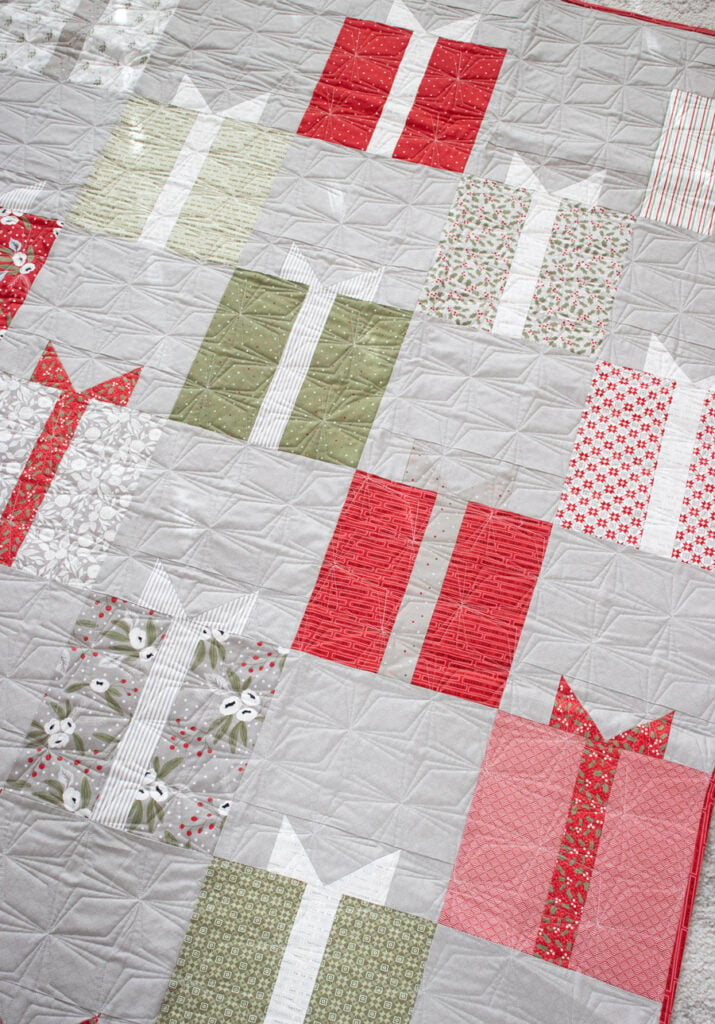 The Nice List quilt pattern is available in the shop in PDF or printed booklet formats.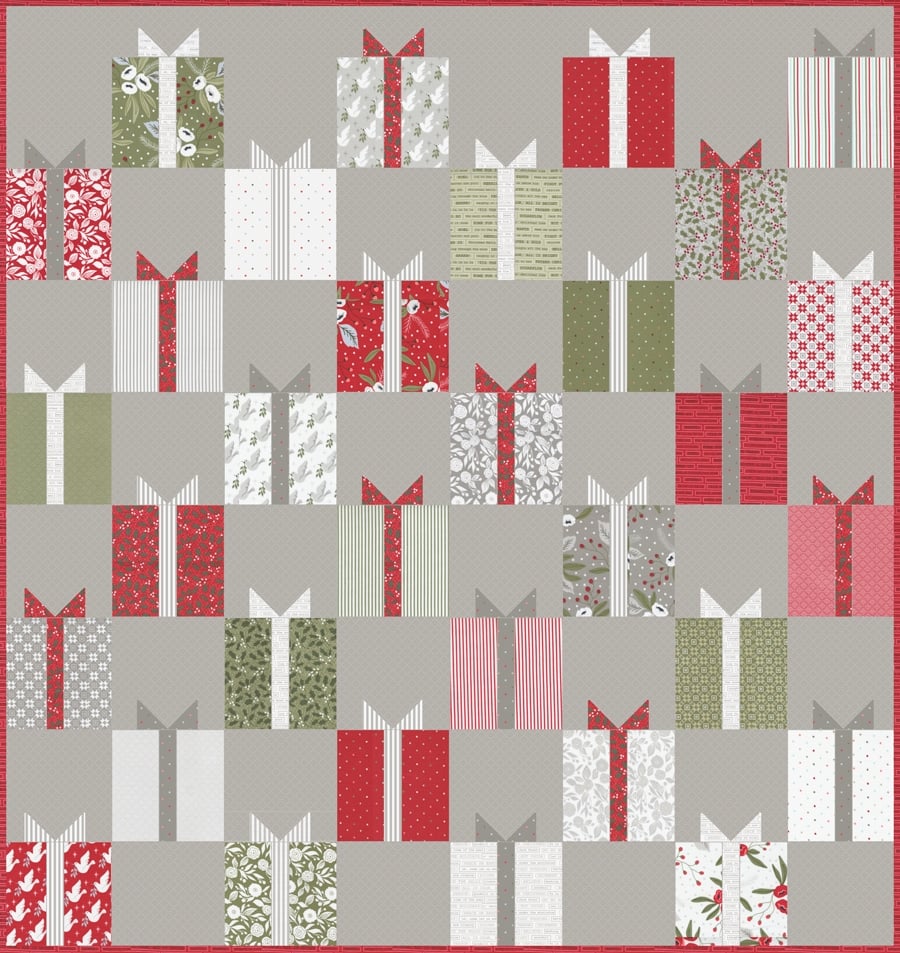 ---
Like this post? Drop your email in the box below to get new post notifications via email.