Folktale Fabric Collection
Come along for a walk on an old forest path. The sun is heading to bed, scattering the last bits of light in and around the trees. It is a wild wonderland; a thick woodland brimming with enchanted blooms of pink, white, and gold. Look for the dainty little posies, scattered at random, beckoning to be collected. This Folktale fabric collection is a romantic backdrop for an older time, one of fanciful tales and lore.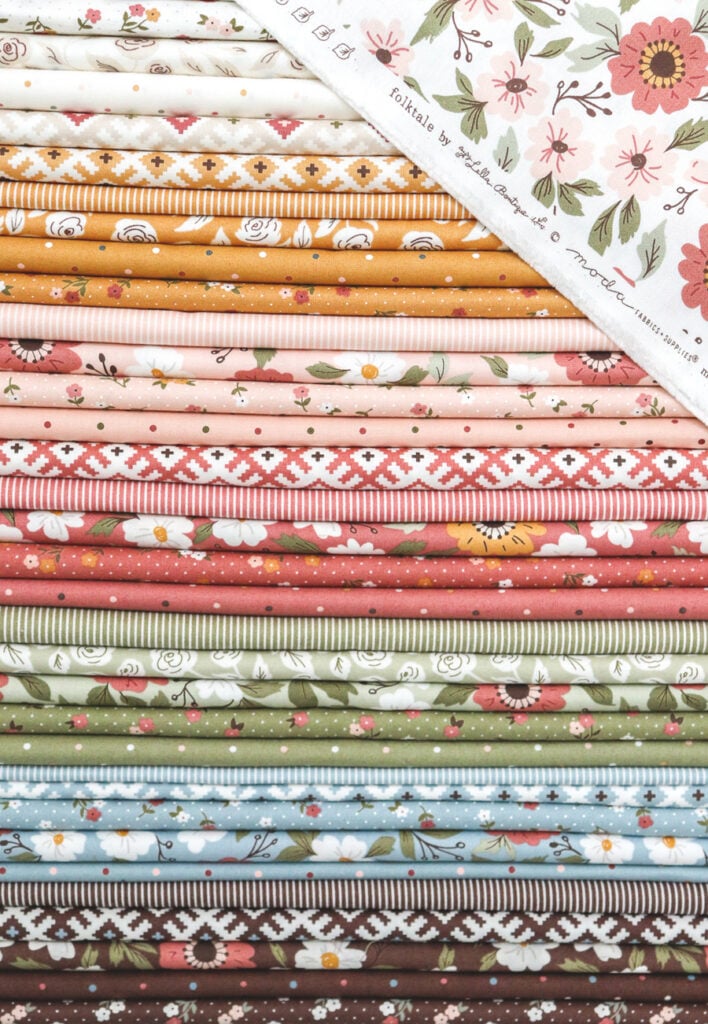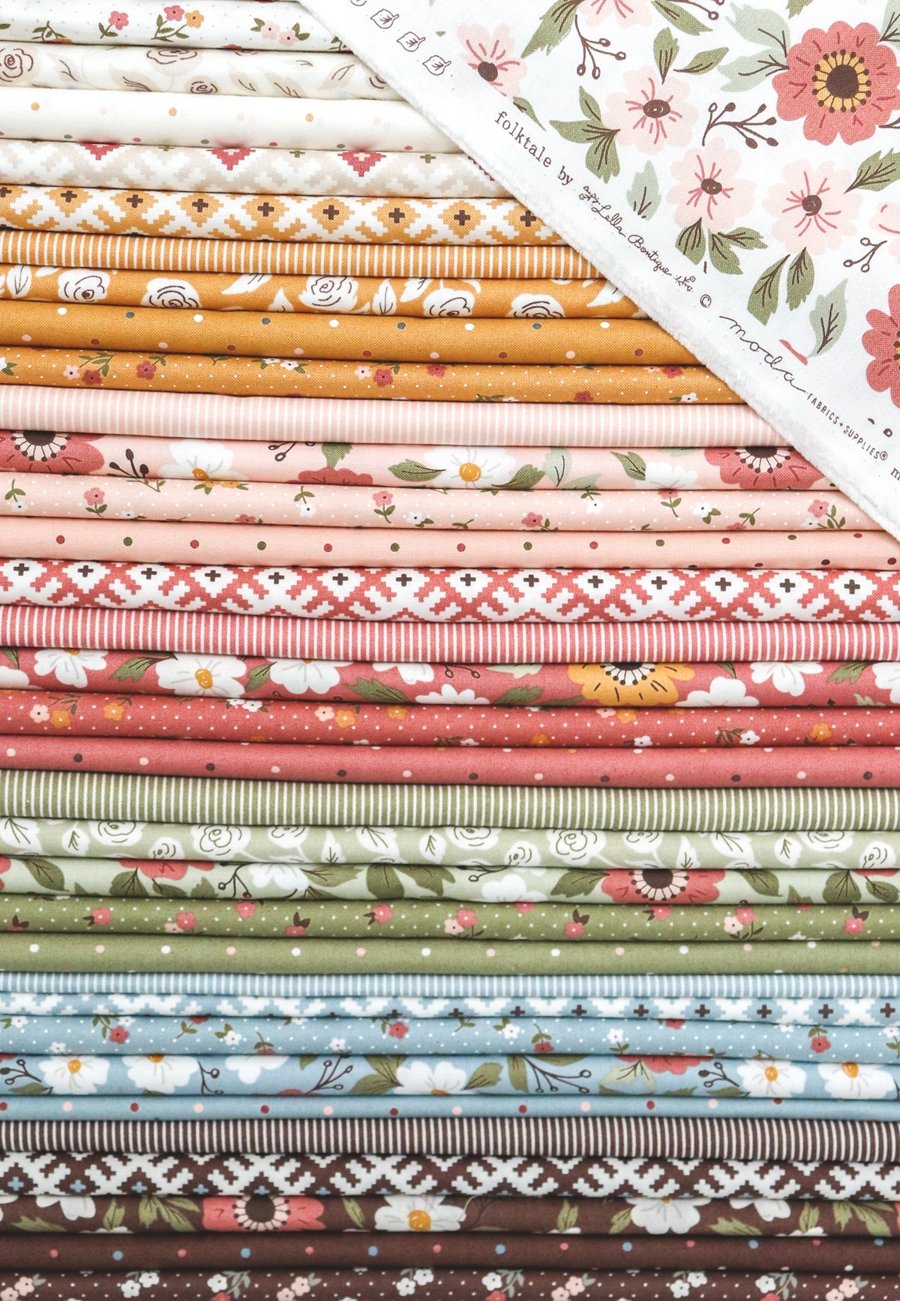 Folktale fabric collection by Lella Boutique for Moda Fabrics. Shipping October 2020.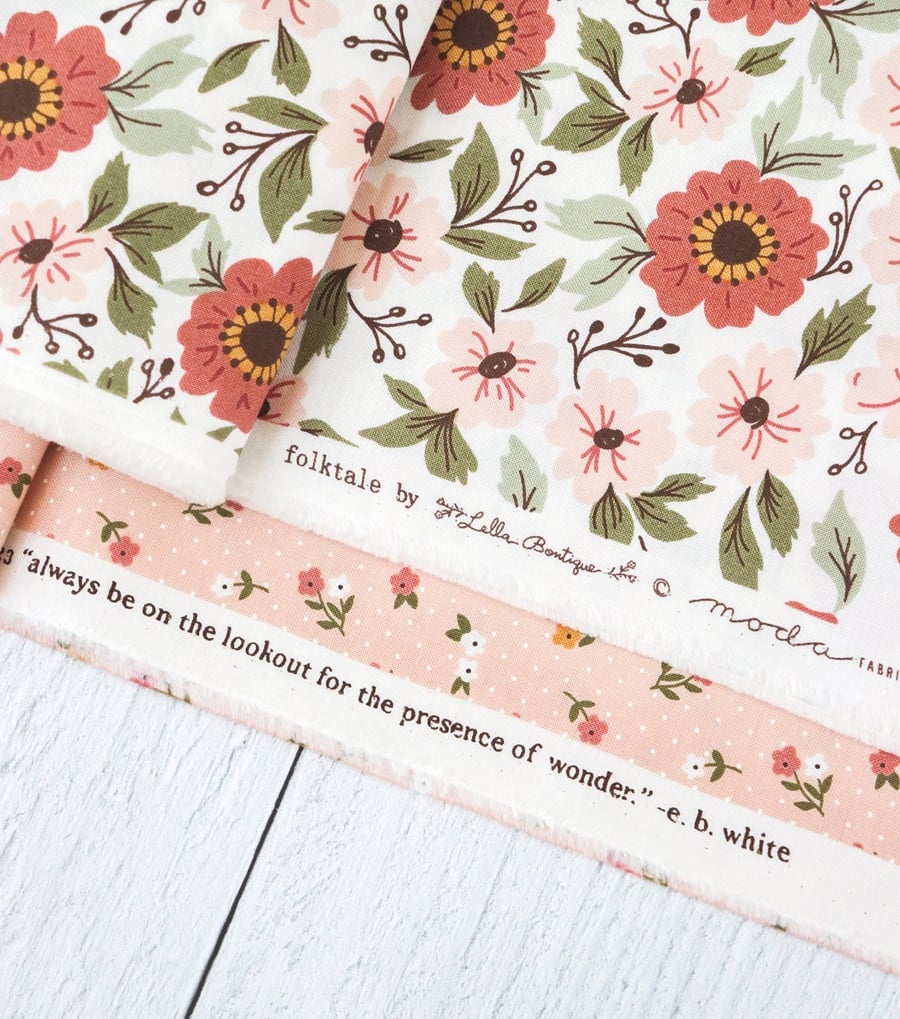 I get a lot of inquiries re: the Moda Bella Solids/Grunge coordinates, so I've included a list below… Keep in mind there are already a couple great basics built into the Folktale collection! Add a little extra sparkle to your backgrounds with the sweet multicolor "Magic Dot" print, or consider using the "Skinny Stripes" for sashing, accent blocks, borders, and bindings. They are a pretty sweet near-solid option that already matches the group perfectly.
Bella Solid #9900 178 "Etchings Stone"
Bella Solid #9900 97 "Bleached White"
Grunge #30150 91 "Vanilla"
Bella Solid #9900 103 "Golden Wheat"
Grunge #30150 115 "Elafin"
Bella Solid #9900 88 "Bubble Gum"
Bella Solid #9900 172 "Circa Celadon"
Grunge #30150 274 "Vert"
Bella Solid #9900 207 "Glacier"
Bella Solid #9900 41 "Chocolate"
Do you have a favorite print? I'm always a sucker for a dainty floral.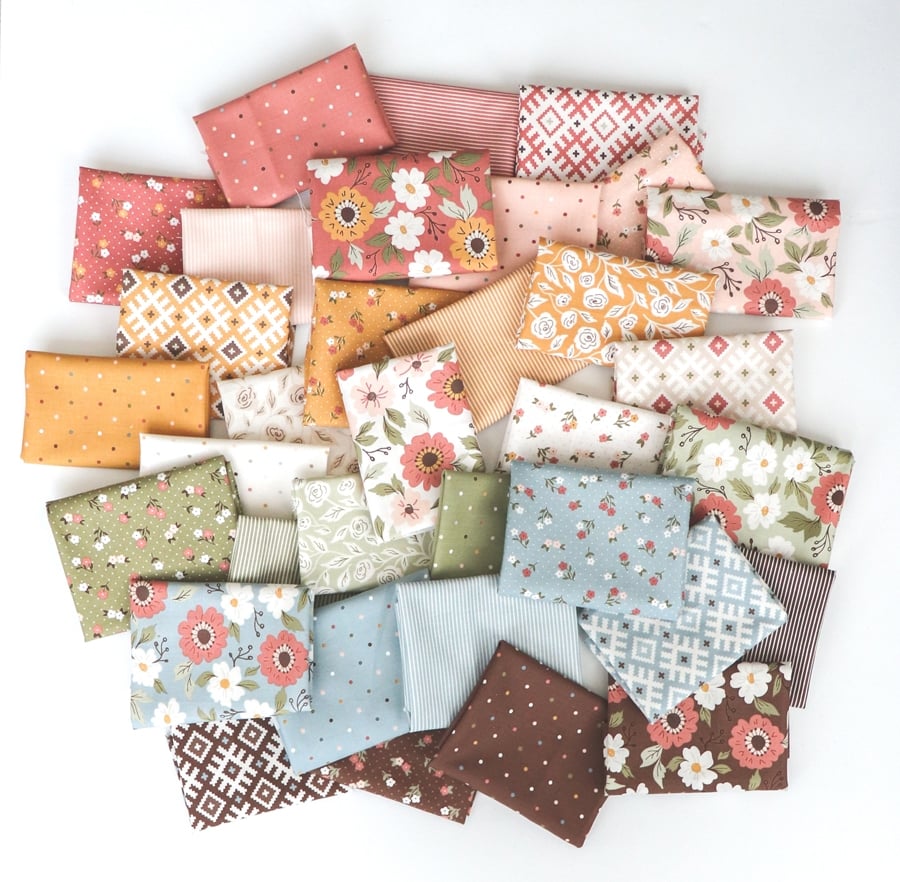 ---
Like this post? Drop your email in the box below to get new post notifications via email.