Yule Tree Quilt Pattern in Christmas Morning Fabric
Time to meet one of the newest Christmas quilt designs. This one is a happy-scrappy Christmas tree quilt sure to put you in a jolly mood (even if it IS only February). This is the Yule Tree quilt made with my Christmas Morning fabric collection for Moda Fabrics shipping in August 2021.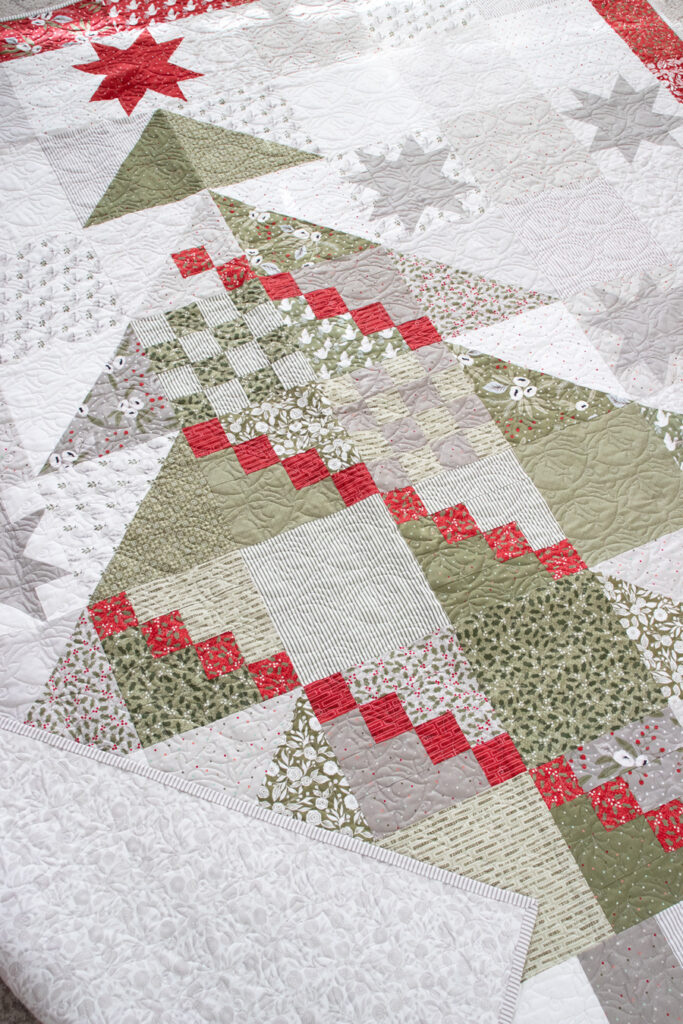 Yule Tree is made with a combination of fat quarters + fat eighths + half-yards. You can do a simple border with a single print -or- make it scrappy with 9 fat eighths.
MATERIALS LIST:
Finished block: 8″ x 8″
Finished quilt: 72″ x 80″
7 fat quarters of assorted greens/greys (18″ x 20″ each)
6 fat eighths of assorted greens/greys (9″ x 20″ each)
1 fat quarter red star fabric
2 fat eighths red garland fabric
½ yard grey star fabric
8 assorted ½-yard cuts of light background fabric
1¼ yard of a single print -OR- 9 fat eighths of border fabric*
¾ yard binding fabric
5 yards backing fabric
80″ x 88″ batting
Here is an additional fabric guide to help break down which specific fabric SKUs are used for some of the items in the materials list. This will assist in the cutting section of the pattern for those of you making it in Christmas Morning fabric.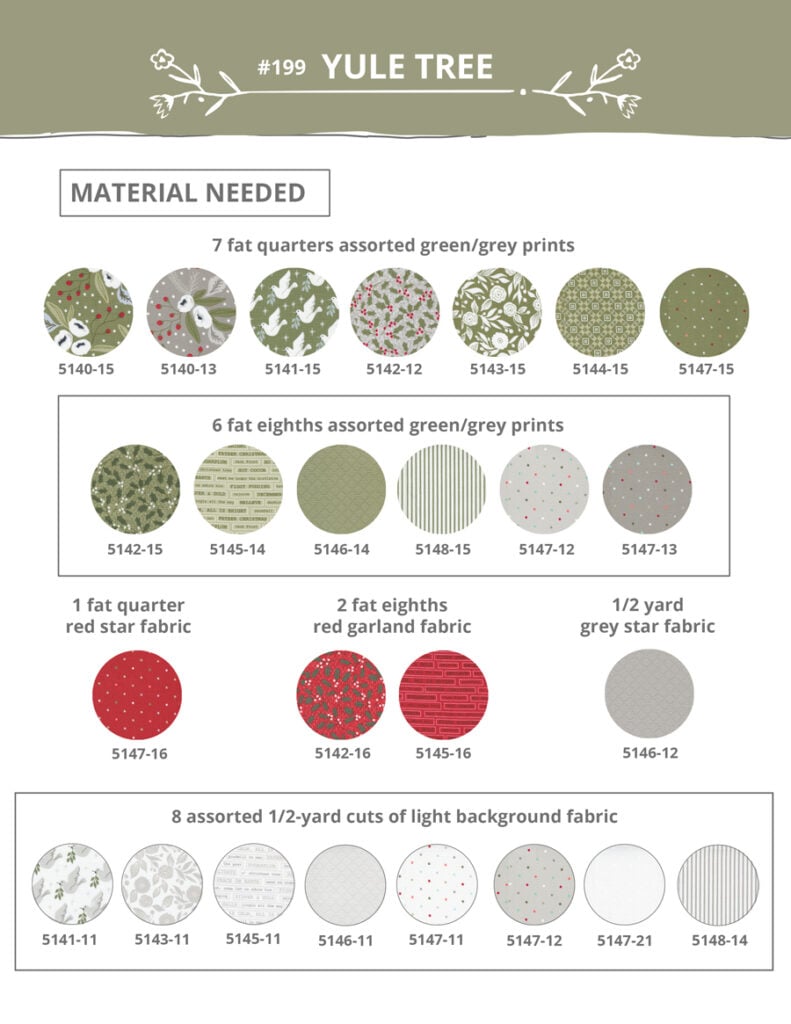 The Quilt Details Overview
NOTE: There are 2 border variations. I used 9 fat eighths for a scrappy border like I did, but of course you could also use a single print as well. Both are beautiful in completely different ways.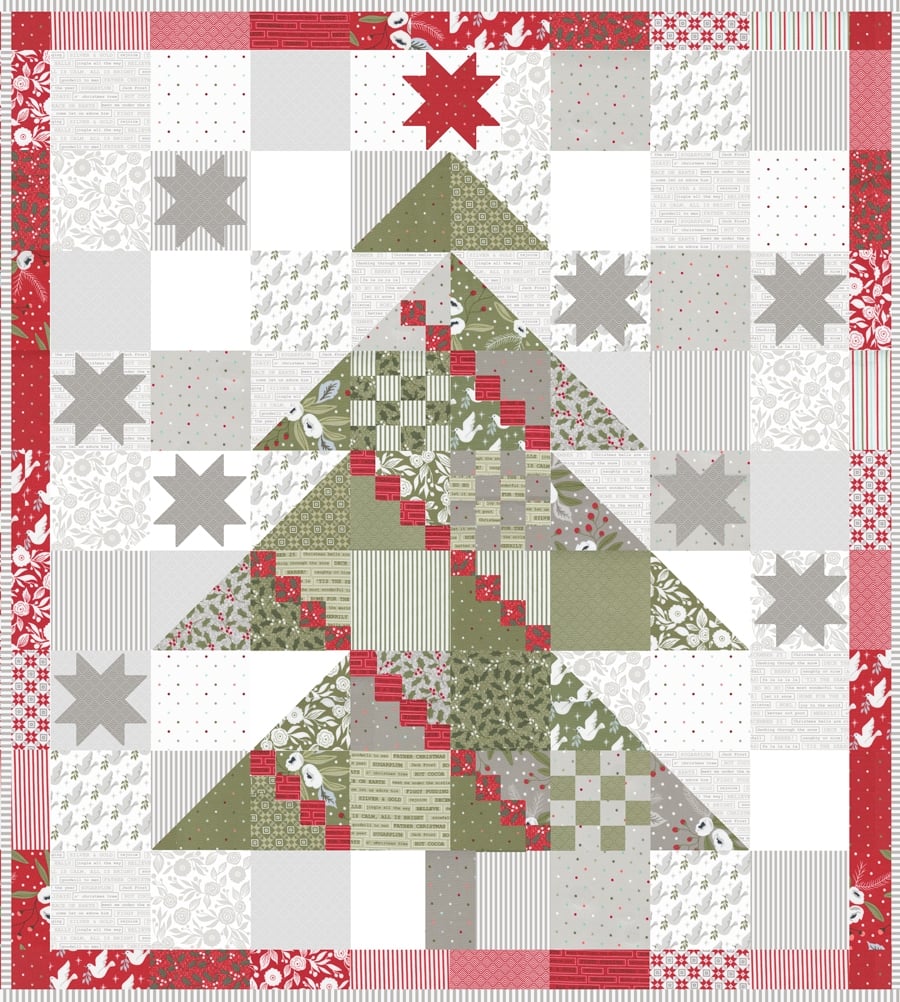 The Yule Tree quilt pattern is available in the shop in PDF or printed booklet formats. If you are looking for a Yule Tree kit, I recommend reaching out to your favorite local or online shop to see if they can reserve one for you. (Fabric will arrive to shops August 2021.) Update – Christmas Morning is out of print and nearly impossible to find at this point. You can achieve a similar look using in my Christmas Eve collection in shops May 2023. (You can also supplement using the coordinating solids listed here.)
---
Like this post? Drop your email in the box below to get new post notifications via email.