'Tis the Season – a New Christmas Quilt Panel
A new Christmas quilt panel is coming to town (May 2023). It's called 'Tis the Season and is part of the Christmas Eve fabric collection. This is my favorite panel yet!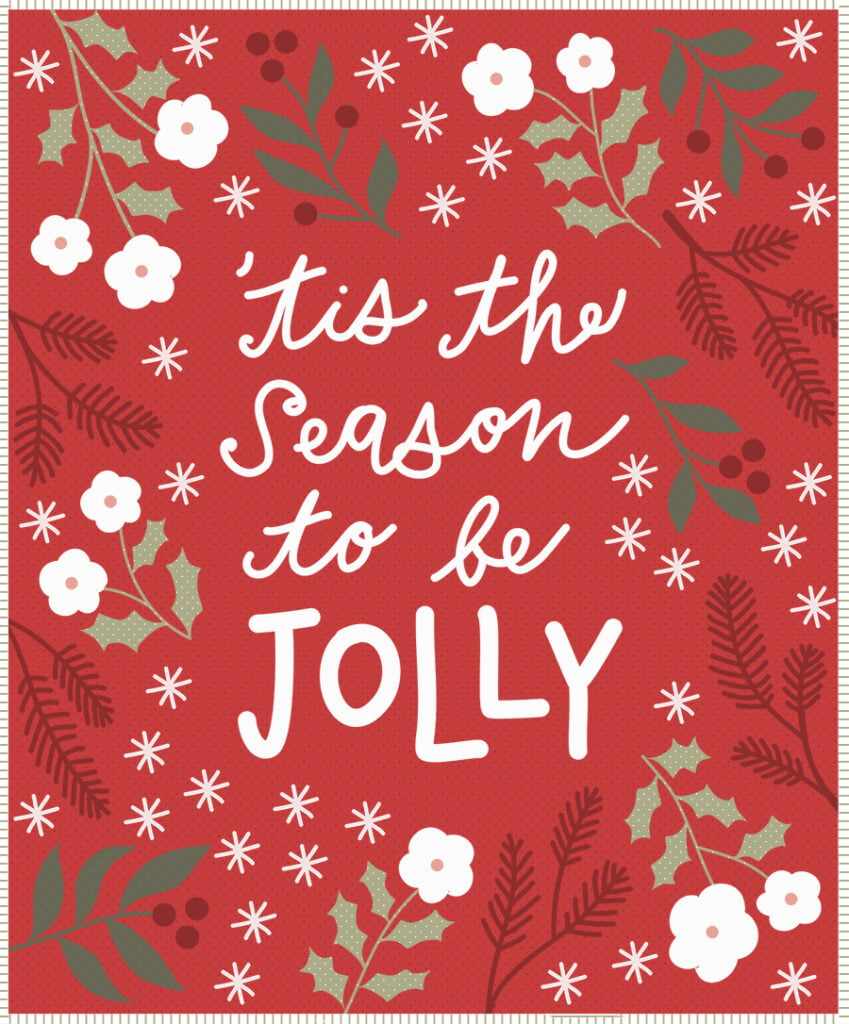 ---
The Easiest Gift
'Tis the Season measures 58″ x 73″ – lap size. (Of course, you can always add a border to make it bigger.) These panels make great quick, homemade gifts for friends and family. I recommend using Moda Snuggles (minky) for a cozy backing – perfect for a cold winter's night. Speaking of backings, the panel itself could be incorporated into a Christmas quilt backing for something a little extra special.
Preorder
If you're looking to preorder – the best thing to do is check in with your favorite local or online shop to let them know you're interested. (This will help shops order enough to meet demand in May.) Some even do preorders! I have some listed for preorder in my shop here – but really prefer your support the quilt shops first. They can also order everything you need to finish the quilt! (I won't be carrying finishing kits.) For help finding the nearest quilt shop, check the Moda Store Locator tool here.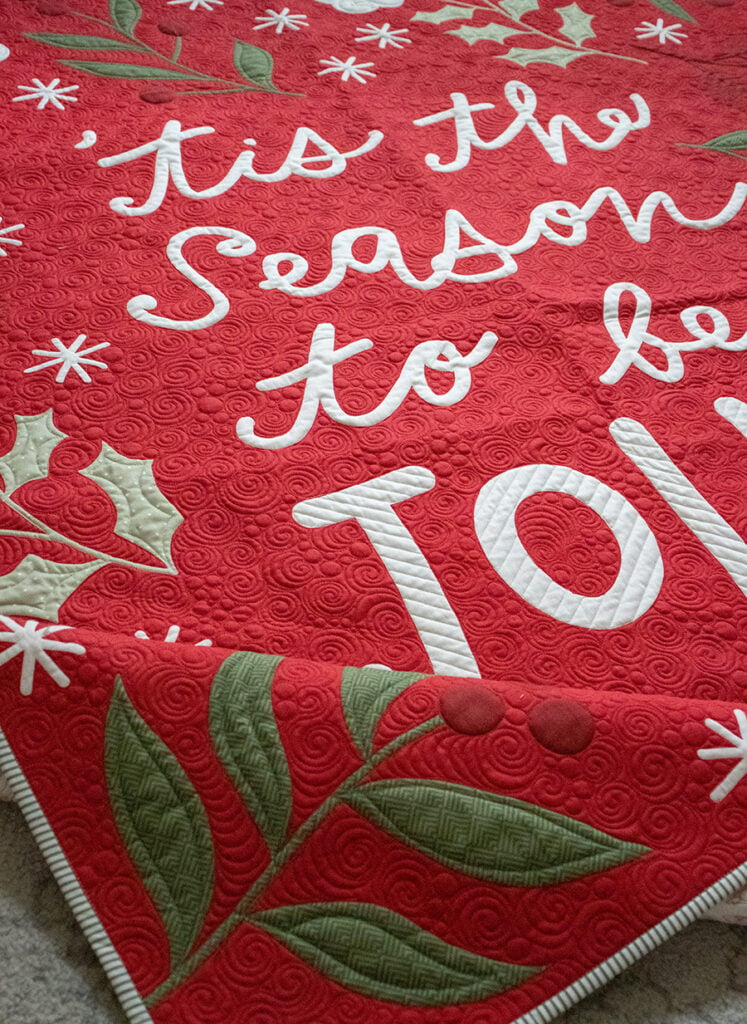 ---
Quilt Panel Details
As you can see, Natalia Bonner has worked her custom quilting magic yet again! It's incredible to see how quilting can bring a panel like this to life. Here are the quick details on this panel. (If you have further questions, let me know in the comments.)
Product: "'Tis the Season" quilt panel – shipping to shops May 2023 with Christmas Eve fabric by Lella Boutique for Moda Fabrics
Panel dimensions: 58″ x 73″ (lap sized)
Finishing Materials Needed: 5/8 yard binding + 4 yards backing fabric + 66″ x 81″ batting
Custom Quilting: Natalia Bonner
100% cotton
Made in Korea
---
Don't miss out on a single post! Drop your email address in the box below to get new post notifications by email.