Old Glory Fabric by Lella Boutique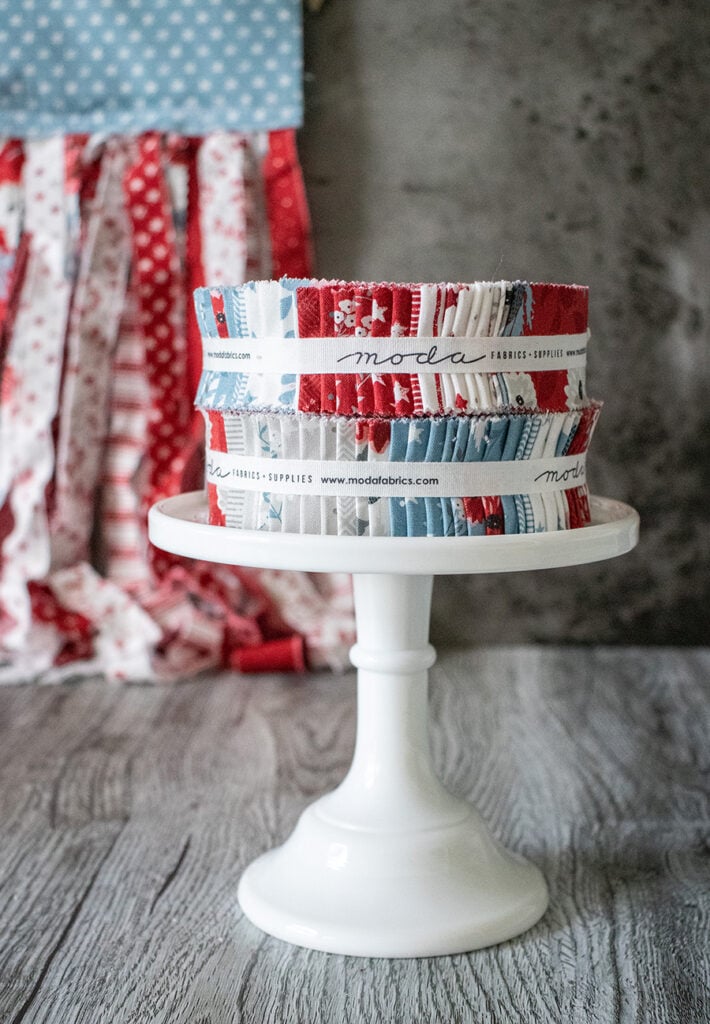 Hang up the flags and break out the bunting – it's birthday time for the USA. This is a party that can last all summer – so get ready to bedeck your home with stars, stripes, and florals galore. For those who love Americana, you'll love this twist on the classic color scheme: red, white, and blue – plus a bit of silver to make those colors pop! Add a little sparkle to your stash with a few new quilts. Hang them on the walls, put them on the beds, and bring them along for all the picnics, parades, and firework shows. Three cheers for the Old Glory collection – an ode to the sweet land of liberty.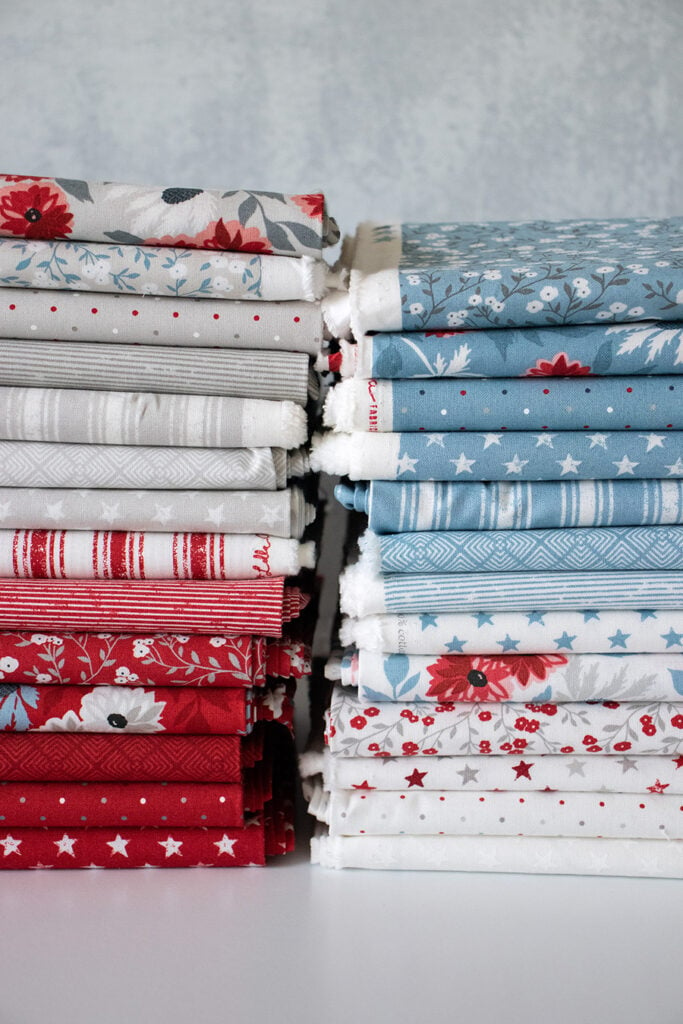 ---
Collection Notes
Old Glory by Lella Boutique for Moda Fabrics will arrive to shops February 2024. Now's the time for indie quilt shops to get their orders in – so be sure to request it from your favorite.
The Old Glory fabric collection contains 27 prints + 2 whole- cloth cotton panels:
Panel #1: "Sweet Land of Liberty" – 36″ x 44″ and intended to be quilted up for a wall hanging, or incorporated into bigger patchwork projects. (Stay tuned to see the quilt I made with it.)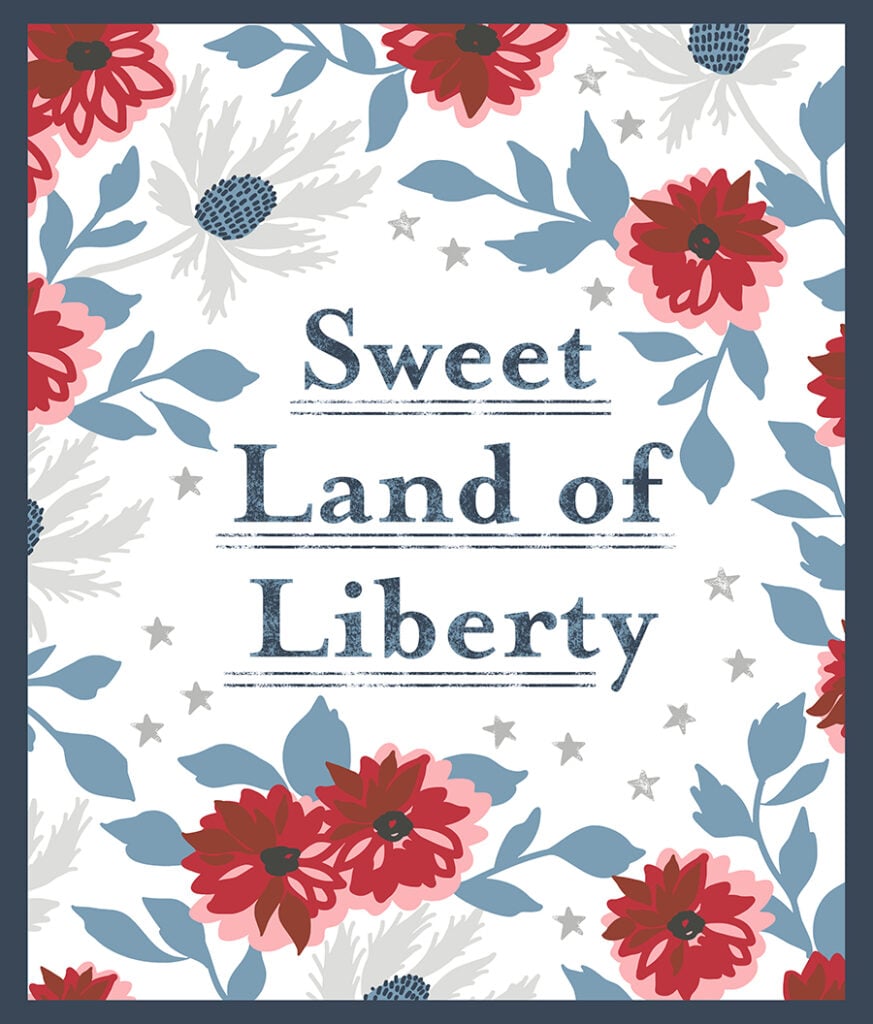 Panel #2: "NY Beauty Cheater Quilt" – 60″-wide and a repeat every 36″. It's beautiful quilted up as is (I cut 2 yards off the bolt for a 60″ x 72″ lap quilt) and it also makes a fun option for backings. For reference, the finished block size is 6″ x 6″.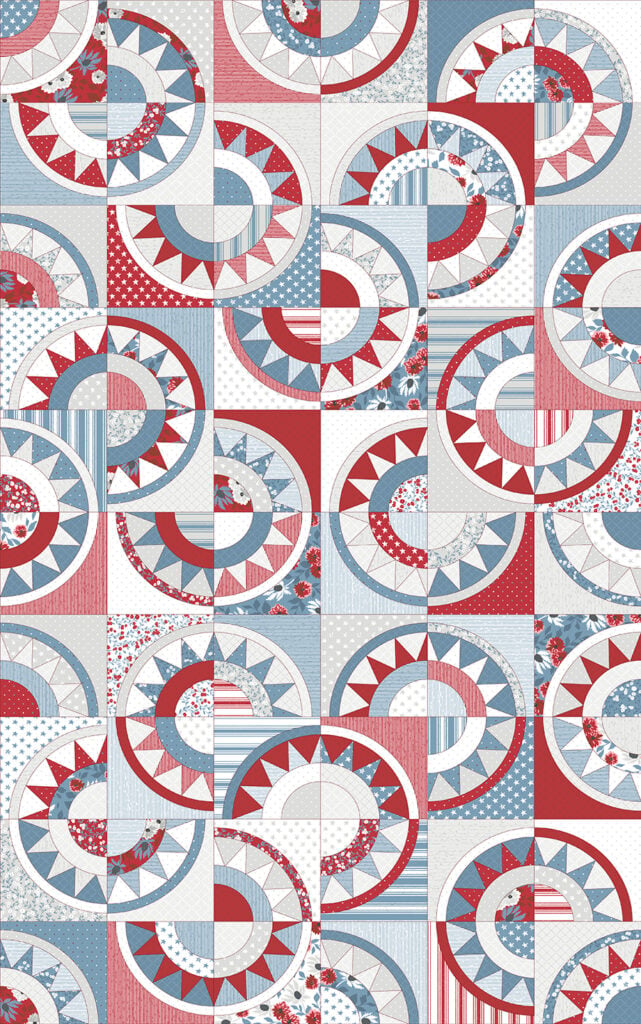 ---
Stay tuned for more pictures and details about this collection. (The new patterns are already in the shop!) To celebrate, get 20% off the new Old Glory patterns through 7.24.23 using coupon code OLDGLORY20 at checkout.
---
Like this post? Drop your email in the box below to get new post notifications via email.