Flower Pot Fabric – Arriving to Shops Now!
Good news, friends! Just popping in to let you know that Flower Pot fabric precuts are shipping to shops this week (US)! Yay! Hopefully this means yardage is soon to follow. I've been putting together a little herb garden this week and the timing feels perfect. Wish me luck – I tend to have a black thumb when it comes to gardening. I do best creating my fabric gardens out of fabric, batting, and thread.
Flower Pot Quilts
In creating the Flower Pot collection, I designed a few new quilt patterns to show of the prints. Here's a quick refresher at these quilts. Each of these quilt designs is precut-friendly and SO fun to make. Of course, this fabric would look great in many other designs. Check out the quilts made in Harvest Road a few years back for a similar vibe.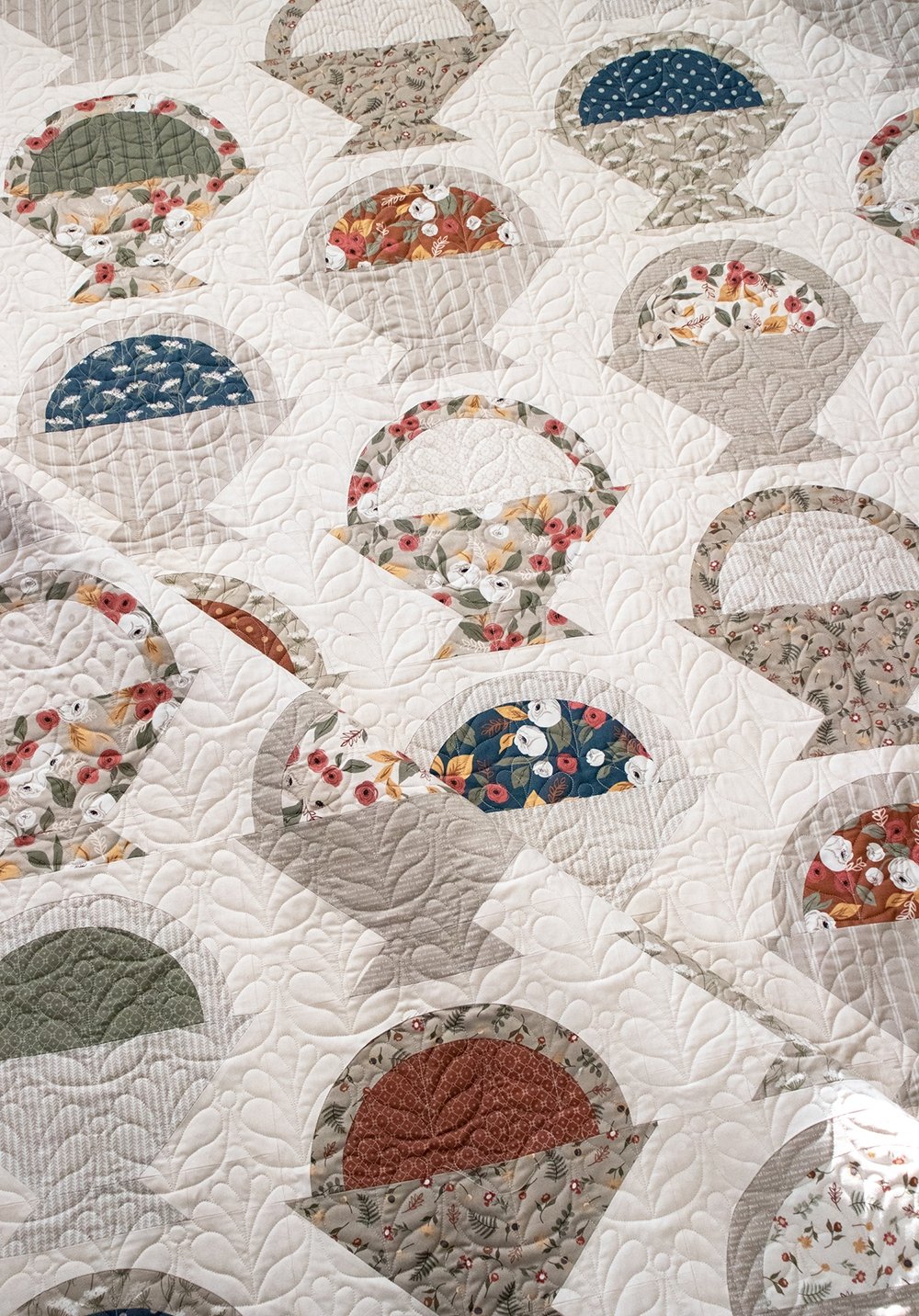 I'm a designer and participant for the newest round of Moda Blockheads' free block of the week quilt along. I'm having a blast making cute little 4.5″ blocks. (The free patterns are also available in a 9″ finished block size.) We're only about a month in, so feel free to join in late! I'm making a set in Flower Pot. For more information, visit my original Moda Blockheads 4 blog post here.
Stock Up Now
As always, Moda only does a single printing of any given fabric collection. Now is the time to snag the Flower Pot precuts and start thinking about which yardages you should buy extra of (for backgrounds, backings, bindings, etc). You'll also want to check out my list of Flower Pot's Matching Solids here.
Don't miss out
Subscribe to this blog to get new post notifications via email.