Moda Blockheads 4: Free Block of the Week Quilt Along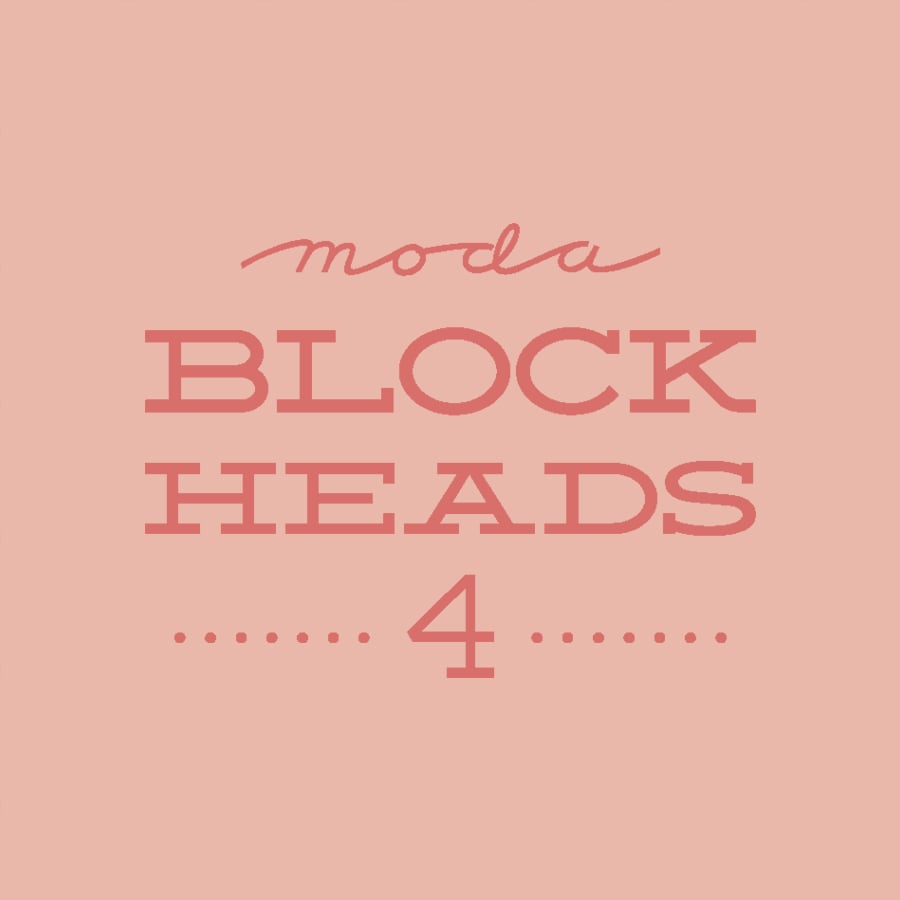 Surprise! Moda Blockheads 4 is beginning! If you're unfamiliar with Moda Blockheads – it's a free block of the week sew-along featuring blocks from Moda designers. You can check out my past Moda Blockhead quilts here and here (including links to the free patterns).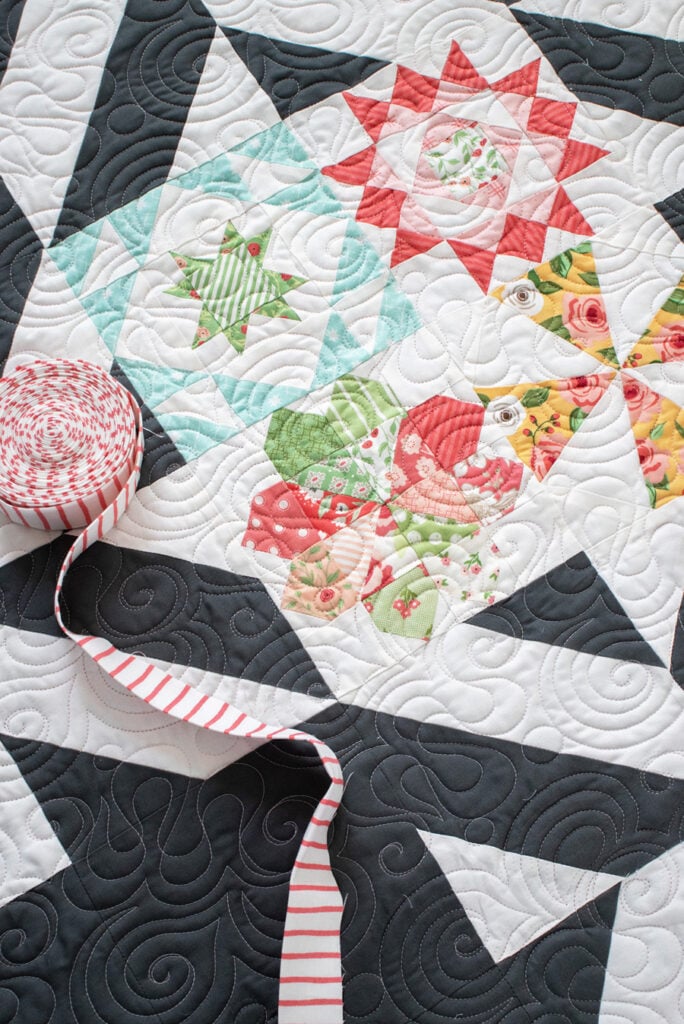 The Schedule
The free block of the week begins 3.23.22 (today!) and runs through 9.28.22. Every Wednesday, check for info on new block of the week on the Moda Blockheads Facebook page or the MB4 Archive. Each week, you'll find the new pattern on the designer's blog on Wednesday only. On Friday, the direct links will be posted on those facebook/archive pages. I will also keep a running archive on the bottom of this page.
Block Sizes
There are 28 blocks and each block will have instructions to be made in two different sizes – 9″ finished and 4-1/2″ finished. You can decide which size you'd like – or make both if you'd like. I'll be making the 4-1/2″ finished size. There are also a couple bonus blocks that will be thrown in on random.
Materials Needed
For this type of a project, a materials list can be hard to prescribe. The general recommendation for Moda Blockheads 4 is to start out with a fat quarter bundle for the sampler blocks. But really, you can use scraps, or anything that's in your stash. Part of the fun for me is making it up as I go. Your layout plan will determine what other materials you will need. (Moda will release layout options for Moda Blockheads 4 to help give you ideas on their site here – scroll past the blocks to the bottom of the page.)
As for me, I'm having difficulty deciding which group to use… so ultimately I'm going to make 2 sets in the 4-1/2″ finished size. The first set will be in my Flower Pot fabric collection (arriving to shops April/May). The second set will be in Love Note that is currently in shops.
Layout
I haven't come up with an official plan yet but the idea is to keep it simple. The general picture in my mind is a couple rows of MB4 sampler blocks with a block of solid color above and below. Or maybe they won't be solid per se. And maybe the sampler row will be off center. Nothing is set in stone at this point (except my fabric and size choices). Let's just start making blocks and see what comes together! Will you sew along?
Moda Blockheads 4 Pattern Archive
Block 15 – TBA
Block 16 – TBA
Block 17 – TBA
Block 18 – TBA
Block 19 – TBA
Block 20 – TBA
Block 21 – TBA
Block 22 – TBA
Block 23 – TBA
Block 24 – TBA
Block 25 – TBA
Block 26 – TBA
Block 27 – TBA
Block 28 – TBA