Moda Blockheads 4: Free Block of the Week Quilt Along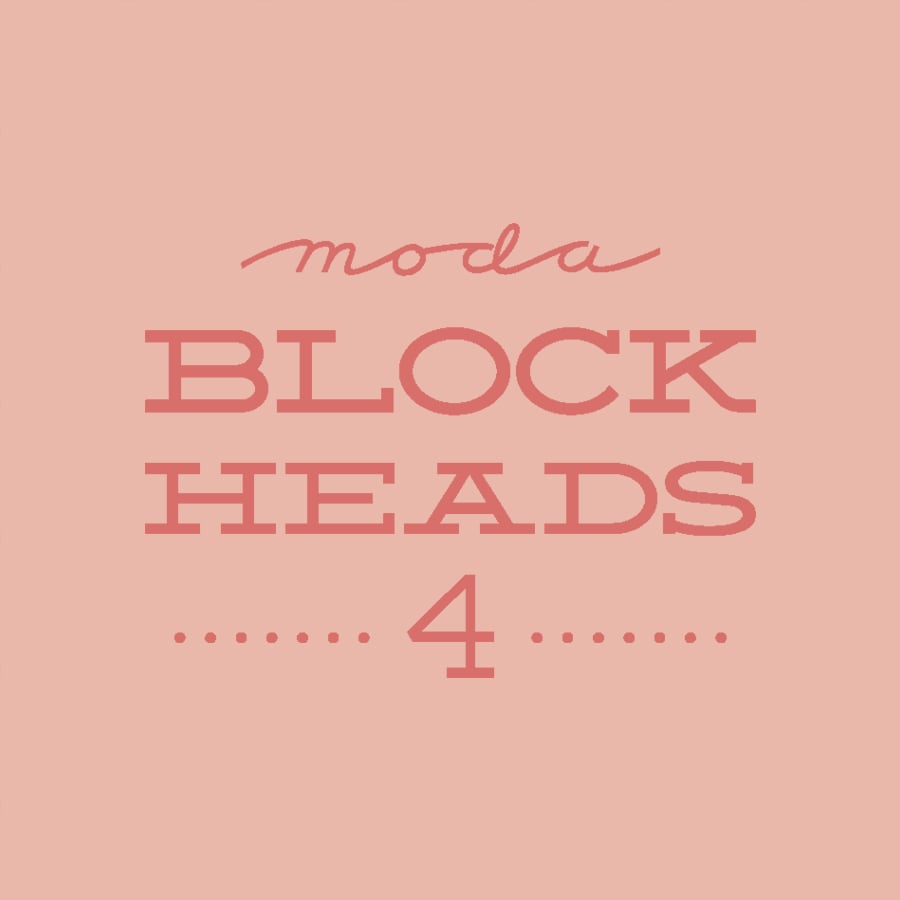 Surprise! Moda Blockheads 4 is beginning! If you're unfamiliar with Moda Blockheads – it's a free block of the week sew-along featuring blocks from Moda designers. You can check out my past Moda Blockhead quilts here and here (including links to the free patterns).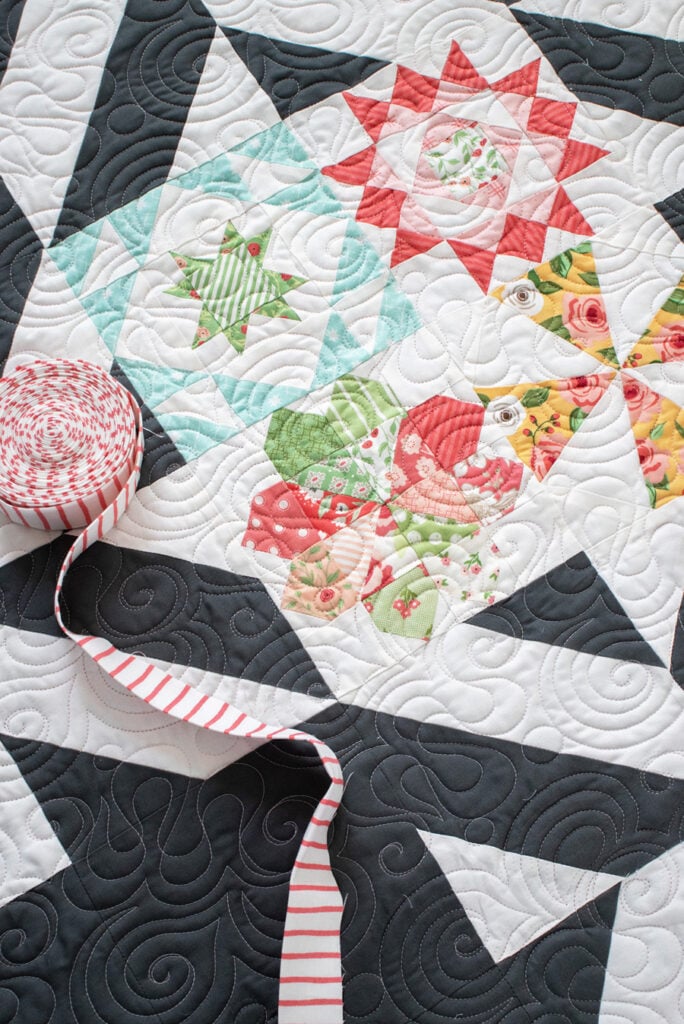 The Schedule
The free block of the week begins 3.23.22 (today!) and runs through 9.28.22. Every Wednesday, check for info on new block of the week on the Moda Blockheads Facebook page or the MB4 Archive. Each week, you'll find the new pattern on the designer's blog on Wednesday only. On Friday, the direct links will be posted on those facebook/archive pages. I will also keep a running archive on the bottom of this page.
Block Sizes
There are 28 designer blocks and each block will have instructions to be made in two different sizes – 9″ finished and 4-1/2″ finished. You can decide which size you'd like – or make both if you'd like. I'll be making the 4-1/2″ finished size. There are also 10 bonus blocks that will be thrown in at random. Because I'm making the small blocks, I'll be making a couple of each.
Materials Needed
For this type of a project, a materials list can be hard to prescribe. The general recommendation for Moda Blockheads 4 is to start out with a fat quarter bundle for the sampler blocks. But really, you can use scraps, or anything that's in your stash. Part of the fun for me is making it up as I go. Your layout plan will determine what other materials you will need. (Moda will release layout options for Moda Blockheads 4 to help give you ideas on their site here – scroll past the blocks to the bottom of the page.)
As for me, I'm having difficulty deciding which group to use… so ultimately I'm going to make 2 sets in the 4-1/2″ finished size in my Flower Pot fabric. The second set will be in Love Note. You can browse my interpretation on each block design I make by viewing my MBH4 posts here.
Moda Blockheads 4 Layout
My layout is a simple one that really lets those sampler blocks shine.! An off-center patchwork section is created first by arranging the 5″ sampler blocks in a checkerboard design, alternating 5″ print squares in between. You could use a couple charm packs for maximum scrappiness – or – cut squares from a handful of your favorite prints. I opted for the latter, cutting a low volume variety from the ivory and taupe colorways of Flower Pot to create maximum checkerboard contrast. (NOTE: this mockup is not literal – I did not have time to mock up every single MBH4 sampler block I made but hopefully this gives you the gist.)
Moda Blockheads 4 Pattern Archive