Gather Basket Quilt #2 in Flower Pot Fabric
TGIF! Finally finished up the last of the new quilts in Flower Pot fabric and ready to share the details. I've already got more ideas brewing on things I want to make in this fabric collection – stay tuned! This sweetheart of a quilt is the second "Gather" basket quilt using the tonal ivory "Garden Dot" background. (Check out its navy background "sister" quilt here.) The fabric won't arrive until April 2022, but the pattern is available now in both PDF and printed booklet formats now.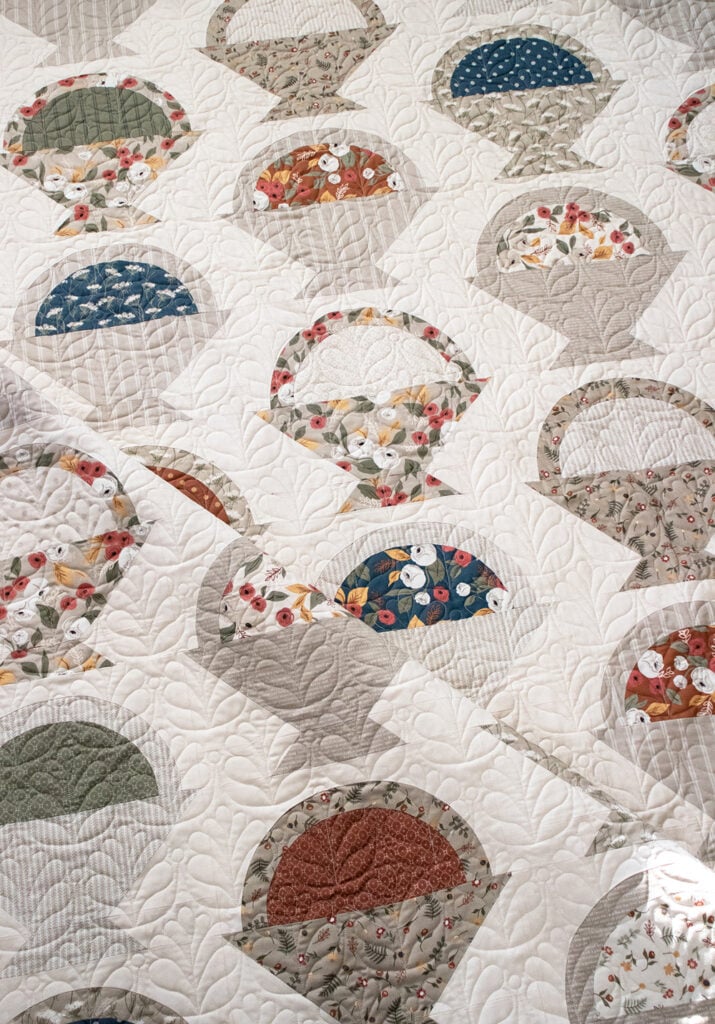 As I just mentioned, I've used the Flower Pot fabric collection for Moda Fabrics arriving April 2022. If you are interested in a kit – I won't be carrying any, but you should definitely reach out to your favorite local or online shop ASAP to see if they can preorder the supplies for you for its April 2022 arrival! Here are the specifics of what I used in this design:
Materials Needed for your Gather Basket Quilt #2
Finished block: 12″ x 12″
Finished quilt: 72″ x 72″
1 *Layer Cake® of Flower Pot fabric (36 assorted squares 10" x 10")
(6) assorted ¾-yard cuts taupe basket prints (SKUs 5160-14, 5161-14, 5162-14,5164-14, 5165-14, and 5167-14)
4¼ yards background fabric (SKU 5163-11)
⅝ yard binding fabric (SKU 5165-15)
4½ yards backing fabric (SKU 5161-11)
80" x 80″ batting
cardboard or template plastic
*NOTE* You will need (36) 5" x 10" rectangles for the basket "fills." This means you can get by with as few as (18) Layer Cake® squares if you "double up" per print (for a less scrappy look). Incorporate the leftover scraps into the backing (or your next scrap quilt).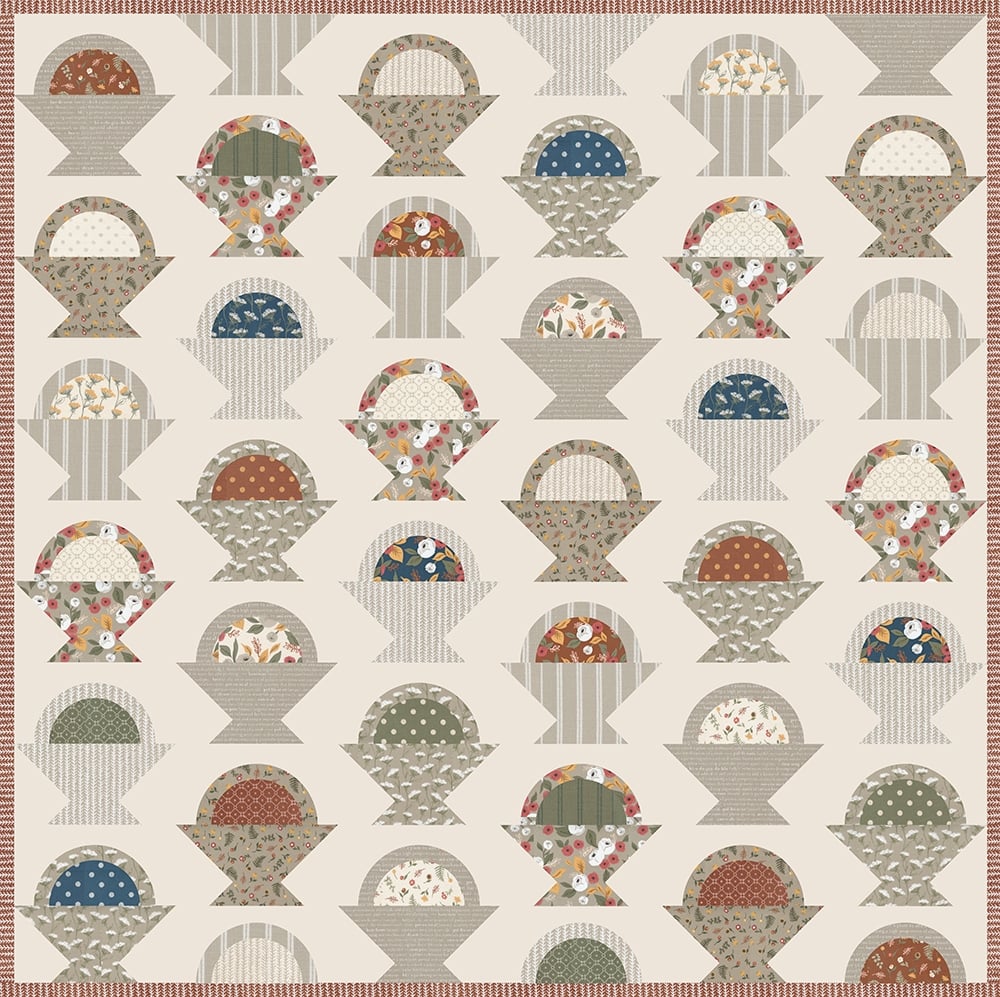 Here's a closeup of some of the details of this quilt! I bound the quilt using my favorite machine binding technique found here. I also had to share the cute custom labels I've been using. You can read a little more about them in the Quilt Label post found here. Isn't the backing print so sweet?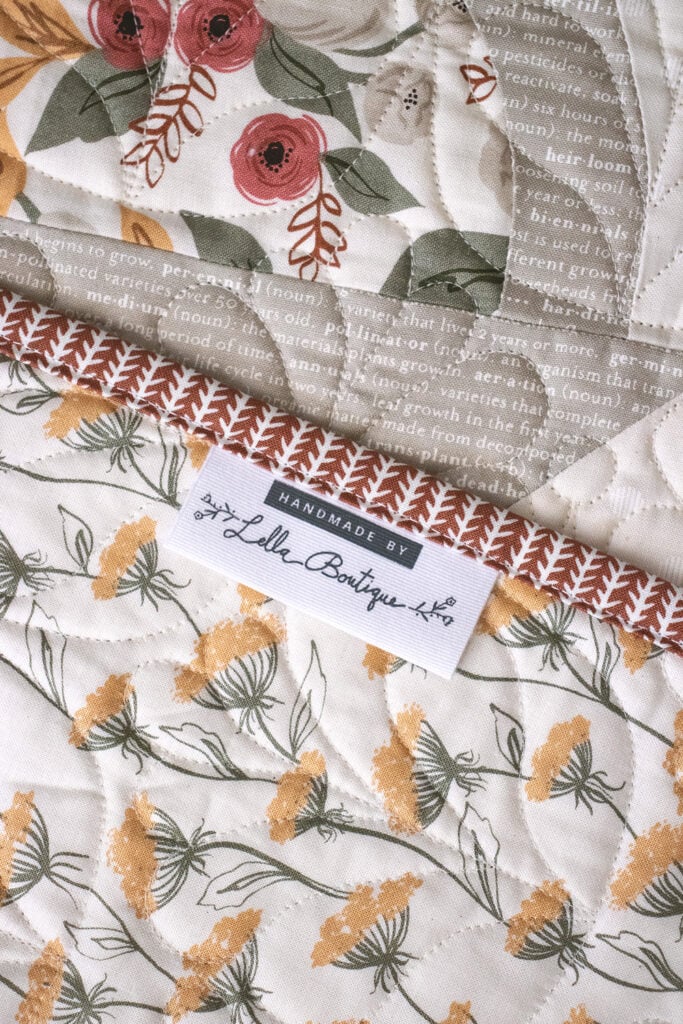 Gather Basket Quilt #2 Details
This quilt uses a combination of basic curved piecing techniques and easy corner triangles. It's a great intro to curved piecing if you are intimidated. I share a bit about the curved piecing technique used in this post here – I hope you'll give it a try!
---
Like this post? Drop your email in the box below to get new post notifications via email.