Moda BlockHeads 5
I have been MIA and will have some really great things to show you soon. In the meantime, I'm popping in because Moda Blockheads 5 free block of the week is here! I'm not really sure yet if I will be able to actually sew along but have planned a quilt design using the sampler blocks anyway.
The Details
What is Moda Blockheads? It's a free block of the week program put together by the designers at Moda Fabrics. This is the 5th year! Every Wednesday, a new block design is released on Moda's website here or the Moda Blockheads Facebook group found here.
When is it? For this year's program, there are two phases. Phase 1 runs September – November 2023 with a nice little break for the holiday season. Phase 2 runs January – July 2024.
What are the block sizes? Each week's featured pattern will include instructions for making 6″ x 6″ or 12″ x 12″ finished block sizes. You will likely have a preference based on what you want to make with them.
What can I make with the blocks? You can turn those blocks into pillows, table runners, quilts – whatever your heart can imagine. There will be layout ideas shared throughout the sew along by designers to help inspire you. The MBH Facebook group is a great place to look for inspiration. You can also check out a couple MBH quilts I've made over the years here and here and here.
What materials do I need? This is tough to know since everyone is making different projects and will depend on what you want to make. If you just want to start and decide on a layout later, I would recommend getting a fat quarter bundle (30-40 fat quarters) of a collection you like + 3-4 yards of background fabric. Start making blocks and see where it takes you.
My MBH5 Layout
My plan is to turn the sampler blocks I make into a quilt. After changing my mind a few times, I decided on a super simple quilt layout. Using my "New Leaf" quilt pattern layout, I'll plug in (18) sampler blocks in the 6″ finished block size in a single-print version. (This mockup is just to give you an idea of the look I'm going for and does not have the actual MBH5 blocks plugged in since they are a surprise.) I'll add two sampler blocks per leaf (keeping the striped block within each leaf the same). The fabrics in the mockup are from my Harvest Road collection. (It's out of print, I'm sorry!) I just wanted a soft sage green color. You could get a similar looks with Bella Solids or Grunge basics in your favorite color.
There's also the option for more colorful, scrappy leaves like the original "New Leaf" quilt.
Moda Blockheads 5 Pattern Archive
Each week, I'll update this section with links to the new block patterns. Eventually it will be a great way to find all the block patterns in one easy place. NOTE: My blocks may look a little different than the pattern since I'm "filling" them in with a single color. It's always fun to see how things can change based on placement or print.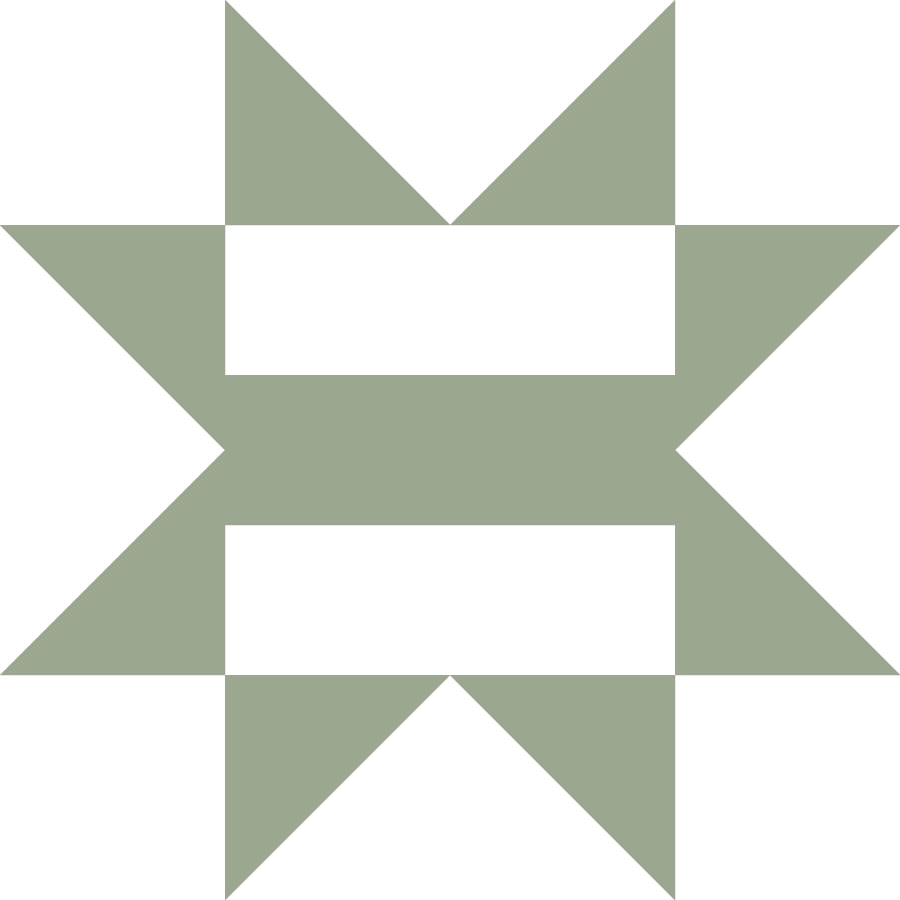 I'll keep adding the blocks here each week so you can always find them in one place. Look for this MBH5 button on my sidebar so you can easily find it every Wednesday!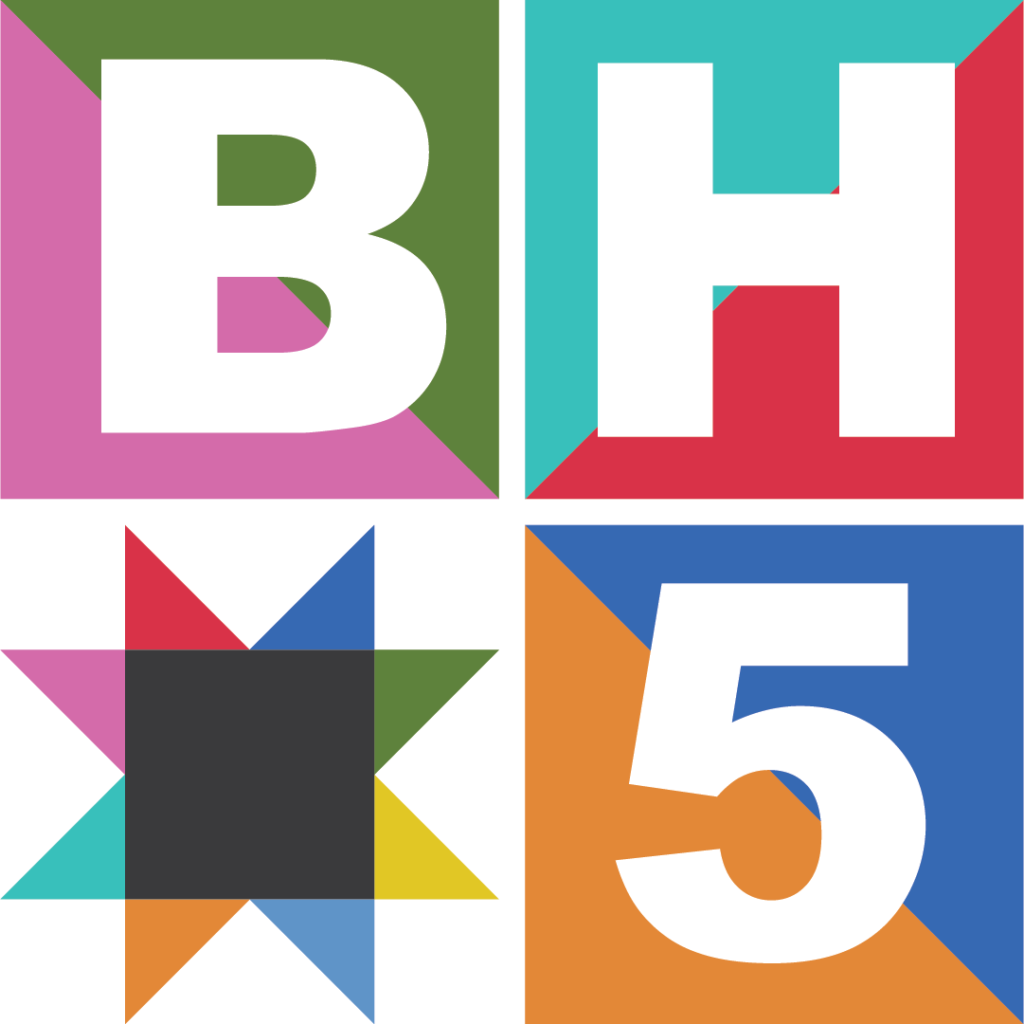 ---
Like this post? Drop your email in the box below to get new post notifications via email.