Moda Blockheads 4 (Bonus Block 2)
Surprise, surprise! It's time for another bonus block for Moda Blockheads 4! Bonus Block 2 is "Mix and Match" by Michelle White. Another simply-pieced delight. So many fun ways to play around with color with this one.
Bonus Block 2 "Mix and Match"
Make this one as simple or as scrappy as you'd like. I don't really have any tips or tricks for this one because of its simplicity. As usual, I've made the 4.5″ finished block version and it came together in a jiffy! As you will see, I made a couple scrappy and one more simple.
Fabric
The first block is made in various blue prints from my Love Note collection. It could have also looked really nice with just a single background print like the blue "Lovey Dot" heart print.
The second set is in Flower Pot fabric. I'm so excited for this collection to hit shops (it's expected any time now). It matches my living room so maybe the finished MBH4 sampler quilt will find its way there. I spy my favorite print from the collection – the Queen Anne's Lace in Navy…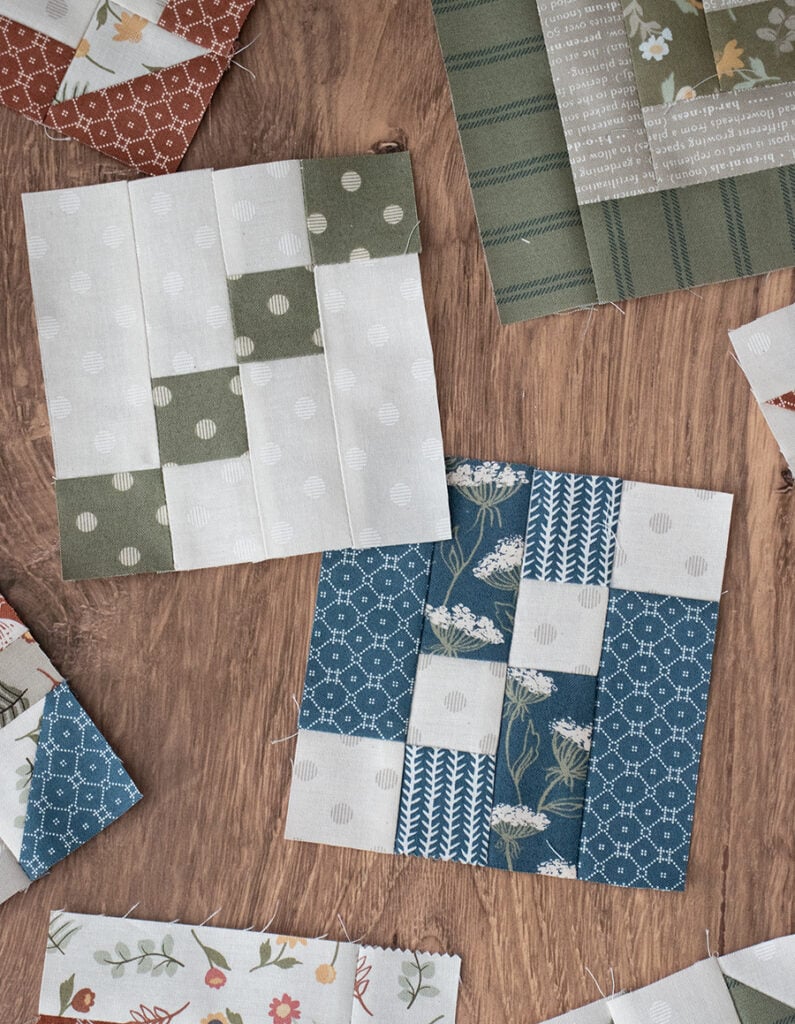 For more information on this quilt along, visit my original Moda Blockheads 4 post here. I am keeping a running archive of blocks posted so you can find them all in one easy place!
Don't miss out on a single post! Subscribe to new blog post notifications by dropping your email in the box below.