7 Cute Fall Quilts
It's still 100+ degrees where I live but I've gone ahead and whipped out all of the fall quilts! Maybe this will help nudge Mother Nature to turn the heat down? Wishful thinking, to be sure. At any rate, I've rounded up 7 beautiful fall quilts today for a little autumn inspiration.
7 Cute Fall Quilts
This scrappy leaf quilt has a very special place in my heart. I started piecing it about 8 years ago, in the middle of my marriage falling apart. I needed something to distract myself with and this was it. By the time things officially ended, I couldn't stand the sight of this quilt top. I thought about getting rid of it, but it ended up in a closet, happily forgotten. I rediscovered it a few years later and guess what? It didn't hurt to see it. In fact, I found that I loved it again. It felt like a sign – proof that my heart had gone through a lot of healing. I named it "Leaves of Change" for what it continues to represent.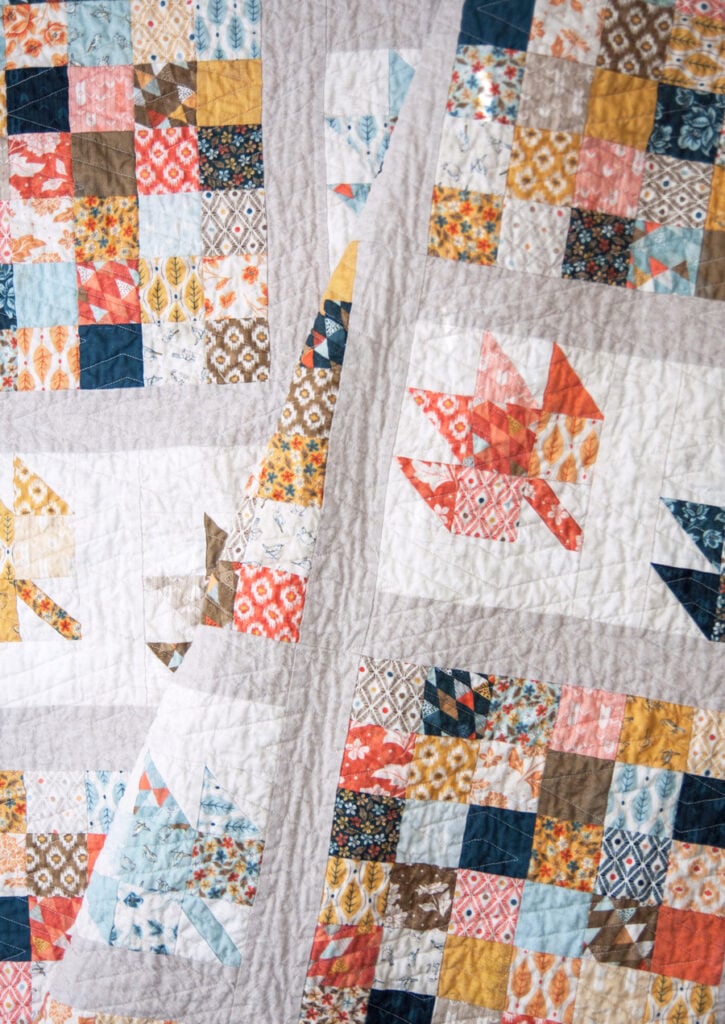 Quilt Details
Here's an updated mockup of Leaves of Change using BasicGrey's Cider fabric collection.
---
One of my all-time favorites – this one is currently living on the sewing room wall. This design is a nod to the very first quilt I made when I was 14 – a scrappy mosaic sunflower. After quilting for almost 20 years, I revisited the idea to create my very own sunflower pattern. It was a perfect fit for my Farmer's Daughter fabric collection circa 2017. What really puts this one over the top is the custom quilting by Natalia Bonner!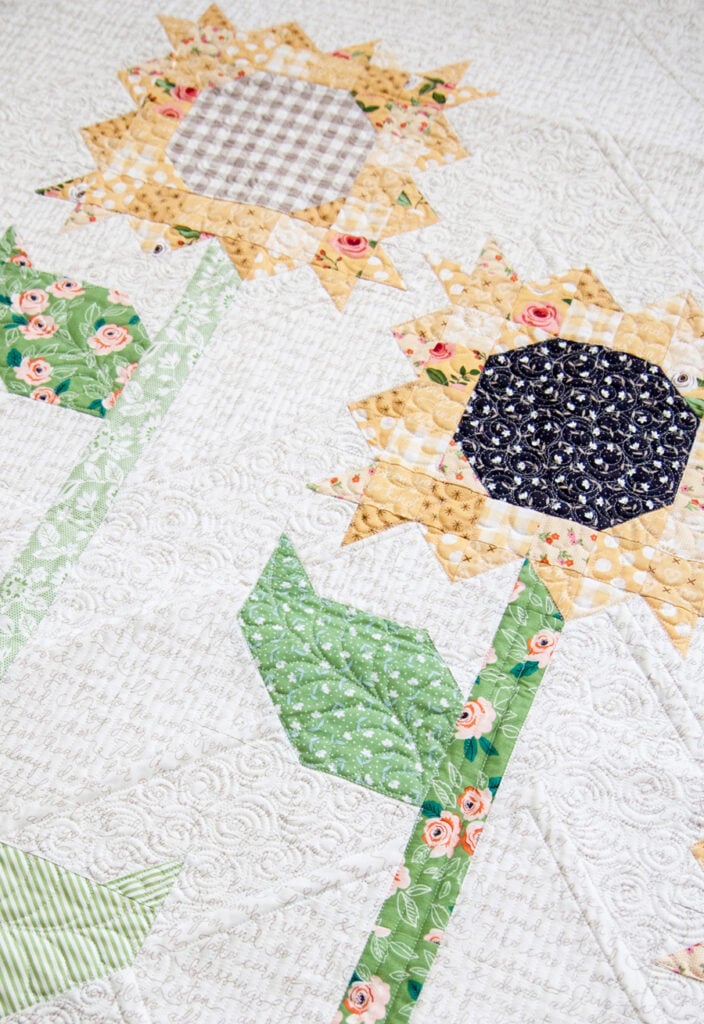 Quilt Details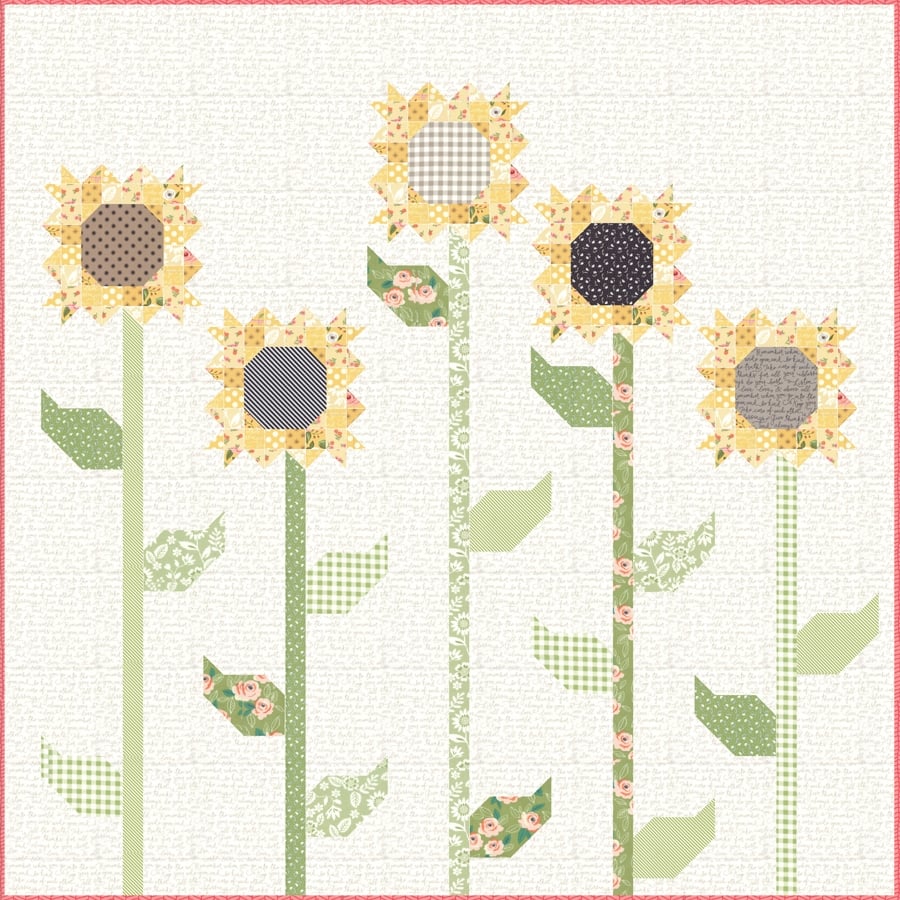 ---
I fell in love with this quilt the moment I laid eyes on it. Hello Fall is designed by one of my good friends – fellow Moda designers, Chelsi Stratton. Chelsi has designed some super beautiful autumn quilts over the years and I couldn't write this post without mentioning a couple. First is this adorable pumpkin patch quilt! It's on my (ever-growing) list of must-makes.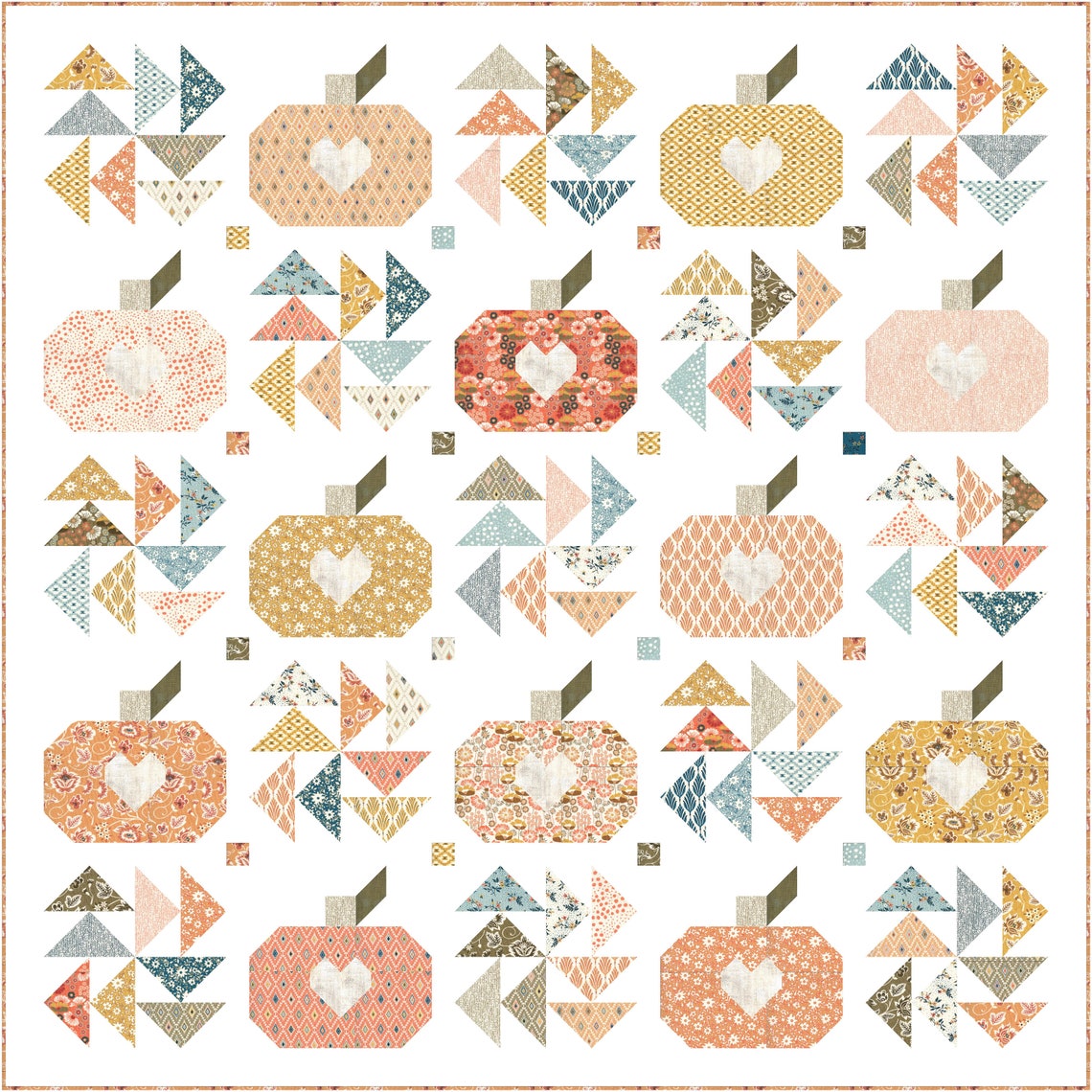 Quilt Details
---
Another sweet fall quilt from Chelsi. Who can resist the charm of autumn, when the trees change color and start to lose their leaves? This one is such a beautiful transition piece from fall to winter.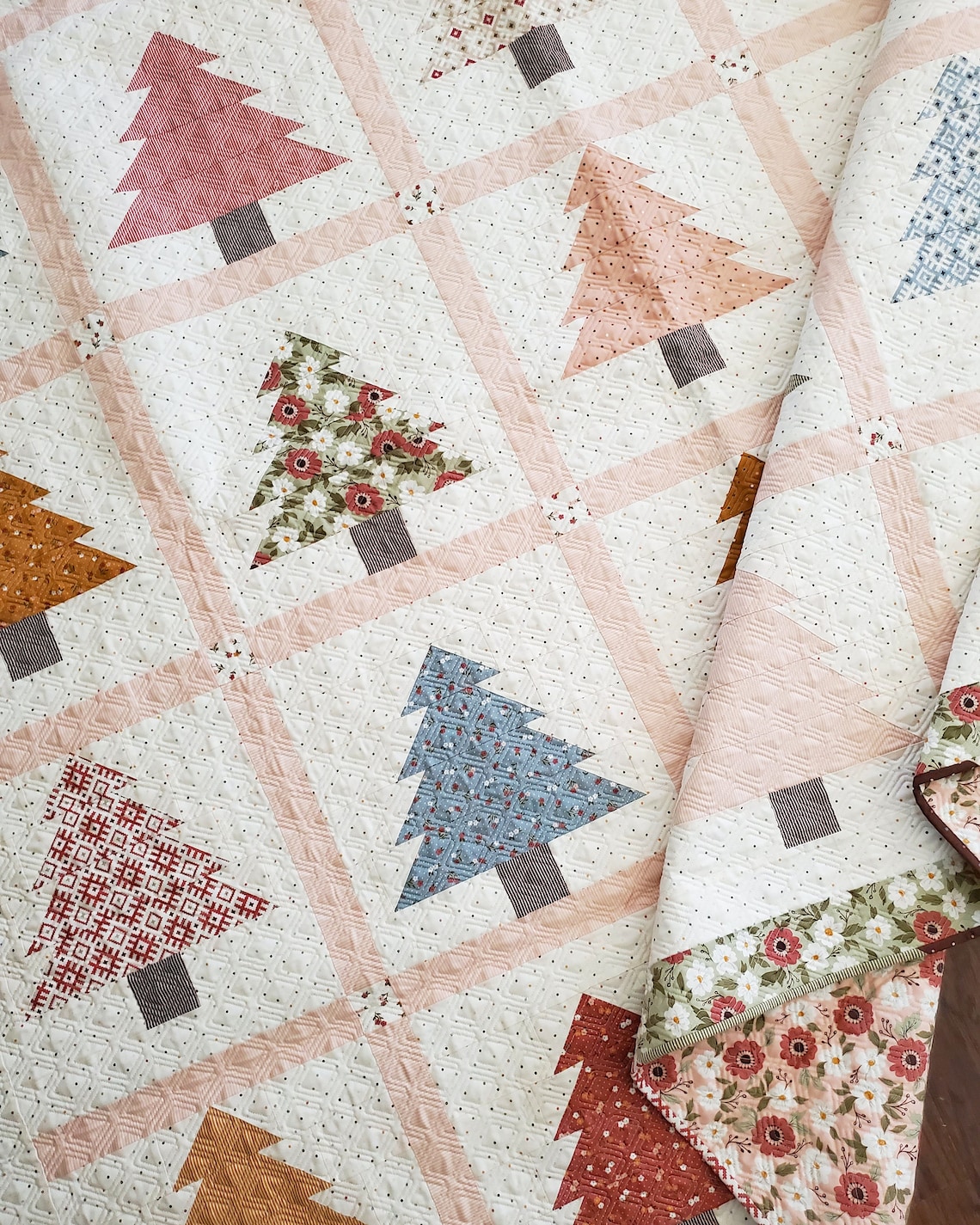 Quilt Details
For more of Chelsi's quilt patterns, be sure to check out her shop over on Etsy at Stratton Handmade.
---
Now here's a fun scrappy leaf in a sampler style arrangement. I've made this one a couple times and would love to make it again! The sampler blocks are made from a Layer Cake (precut squares 10″ x 10″). From there, you'll need (9) fat quarters for the block backgrounds + 9 fat eighths for the leaf points and stems… see the full materials list here.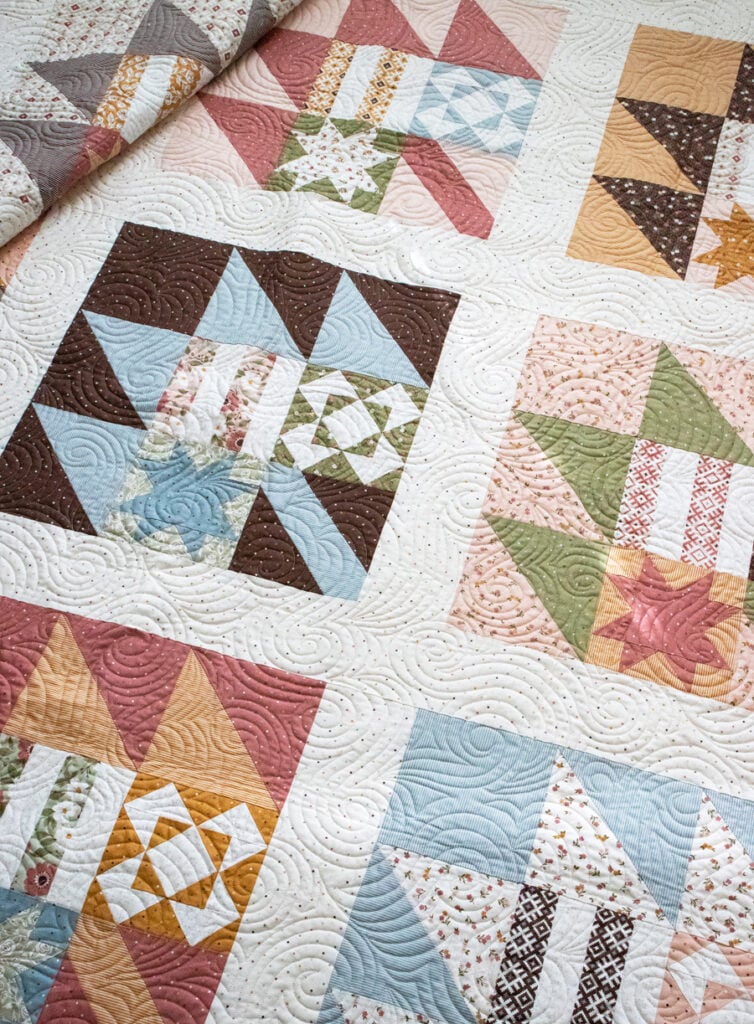 Quilt Details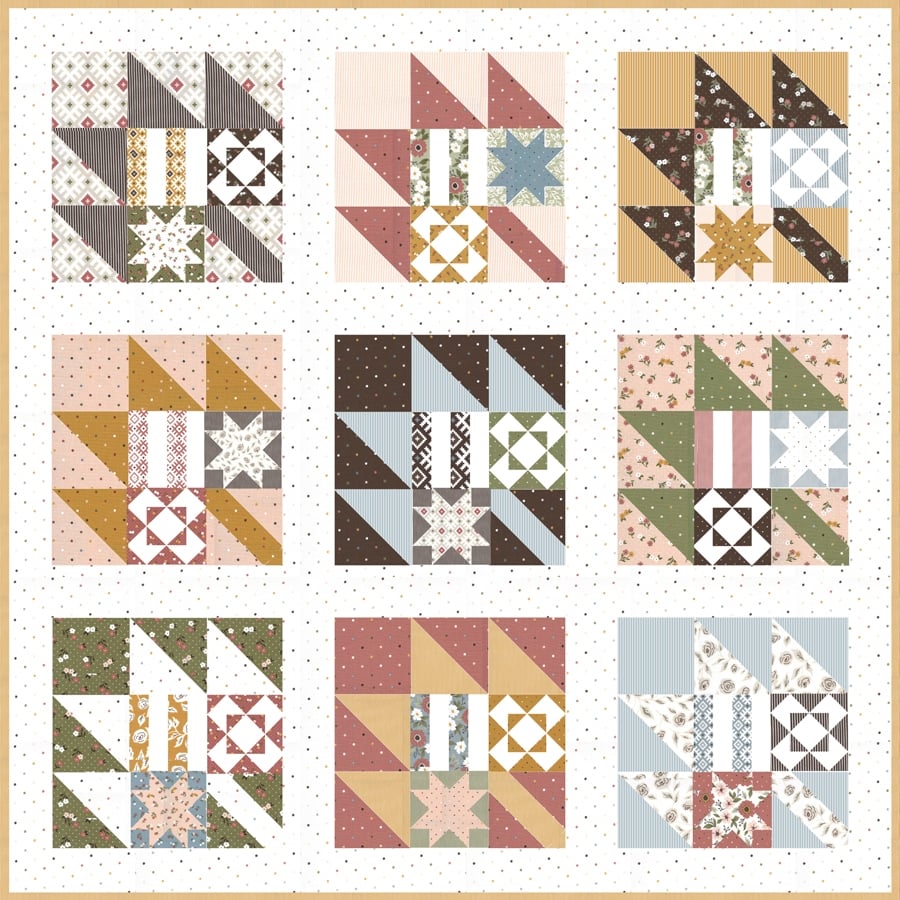 ---
Here is the original version of New Leaf! I had a hard time deciding which sashing color to use for this one. It's also worth noting that this is the $5 pattern of the month for September.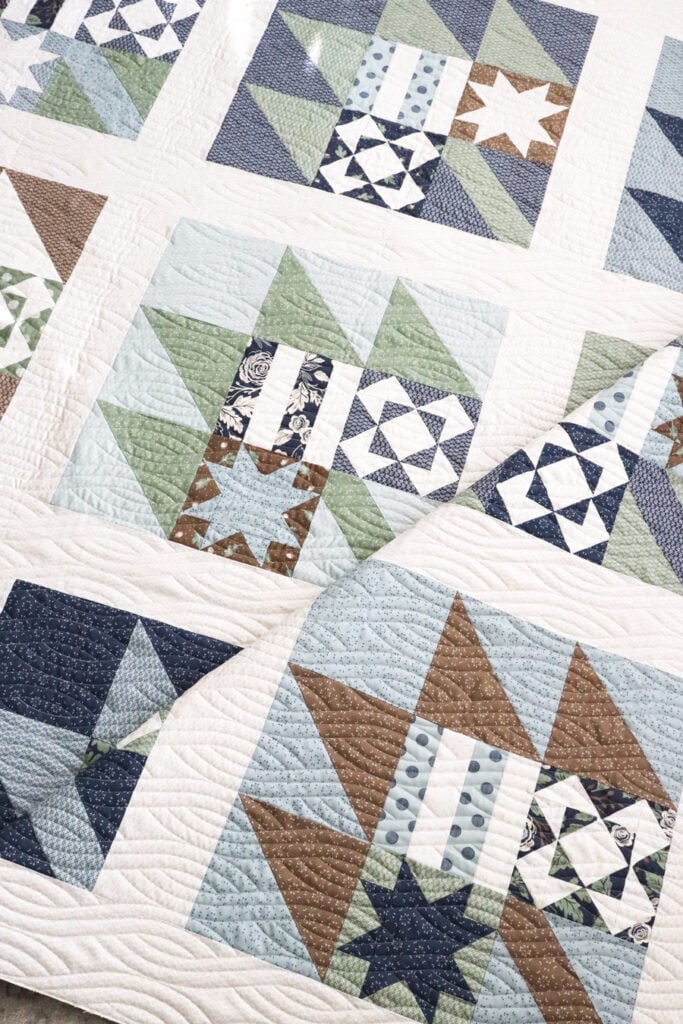 Quilt Details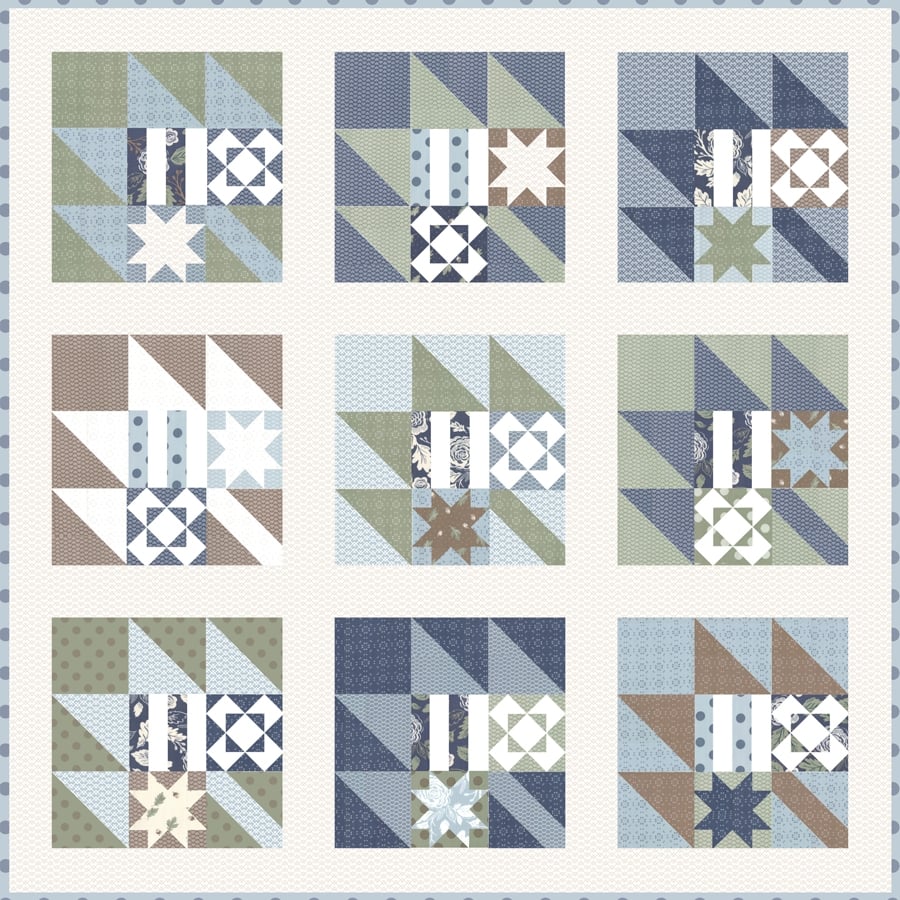 Here is the mockup with navy sashing: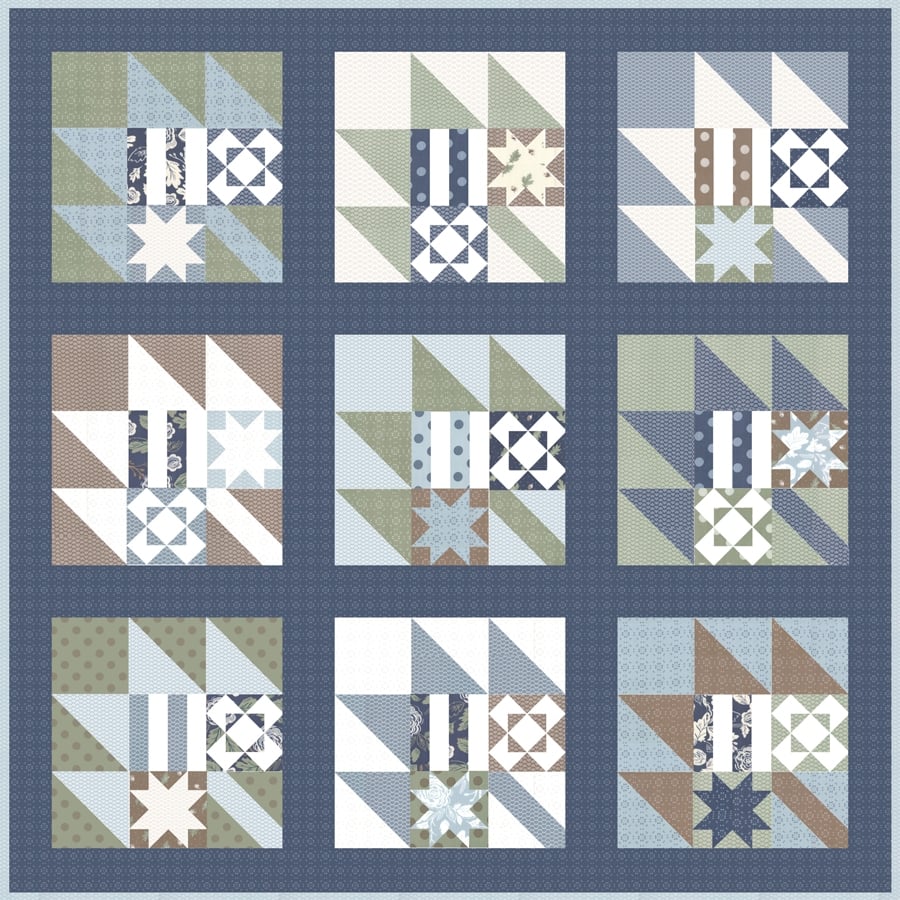 ---
This is my most recent quilt top finish! These sampler blocks are from Susan Ache's Sampler Spree book. I designed my own layout – a giant scrappy leaf and shared all the details in a blog post here. It's back from the quilter, and as soon as I can get it bound – I'll share a lot more pictures.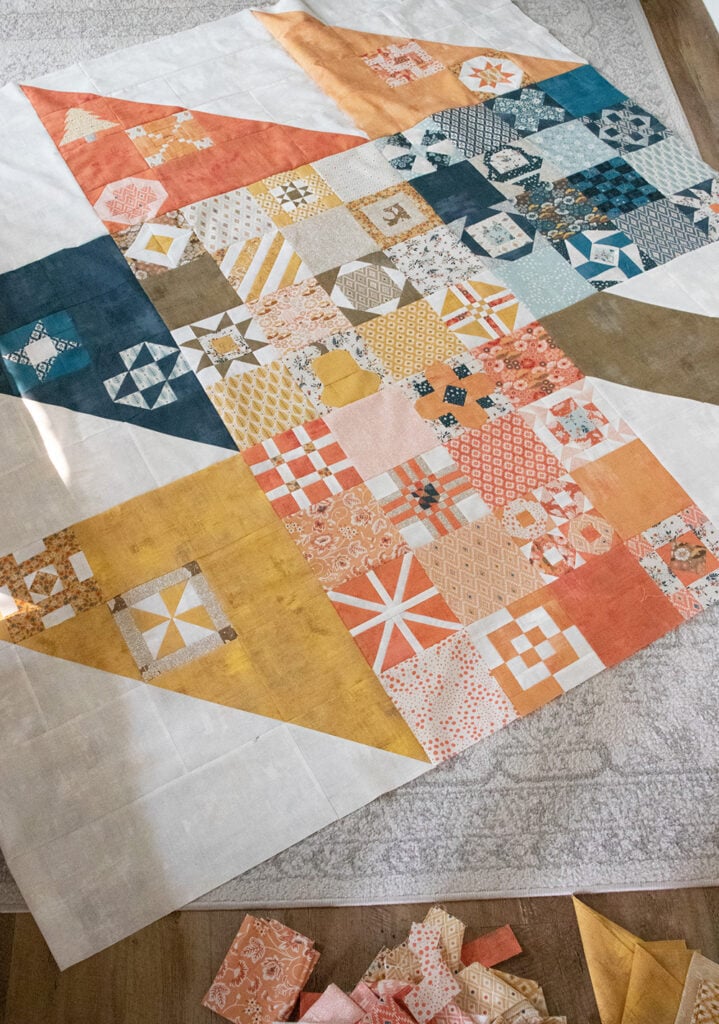 Quilt Details
---
There's a little secret about autumn quilts… they don't all need to have leaves or motifs specific to fall. With the right fabric collection, any pattern can become a fall pattern. Like this autumn version of my Chandelier 2 quilt made up in Maple Street fabrics.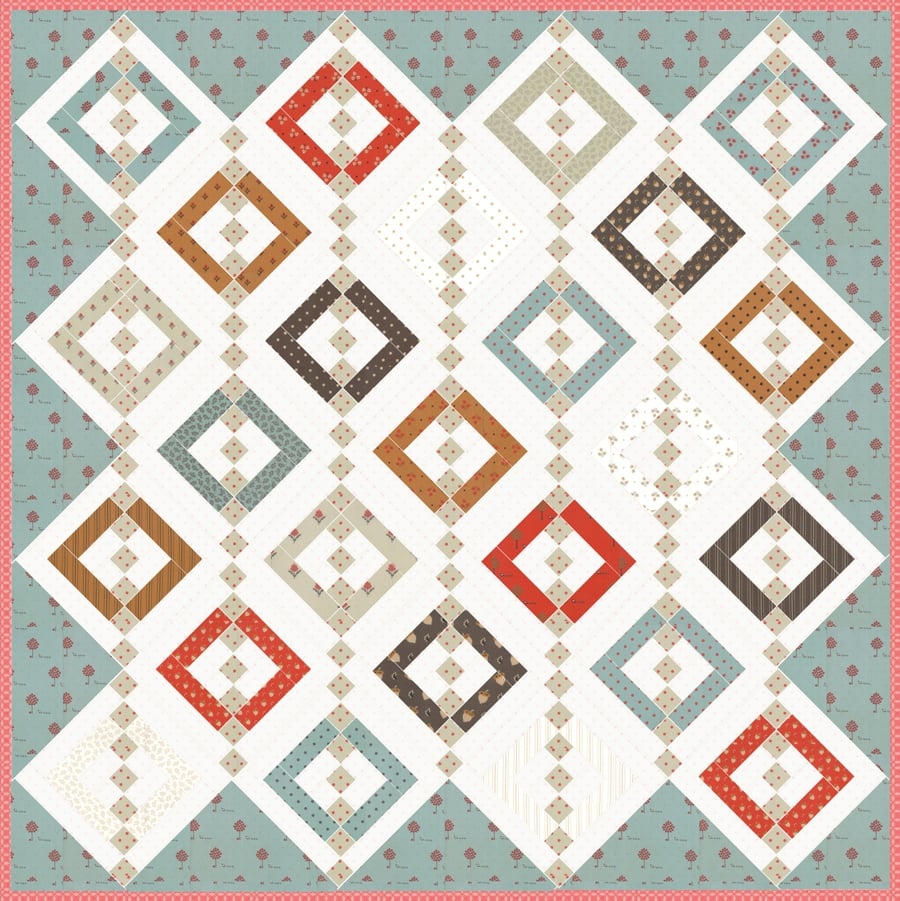 Quilt Details
---
Which one of these quilts is your favorite? Let me know in the comments
---
Like this post? Drop your email in the box below to get new post notifications via email.