Scrappy Sunflowers
From the early morning hour / 'til the sun is at its close / the loyal steadfast flower seeks the light without repose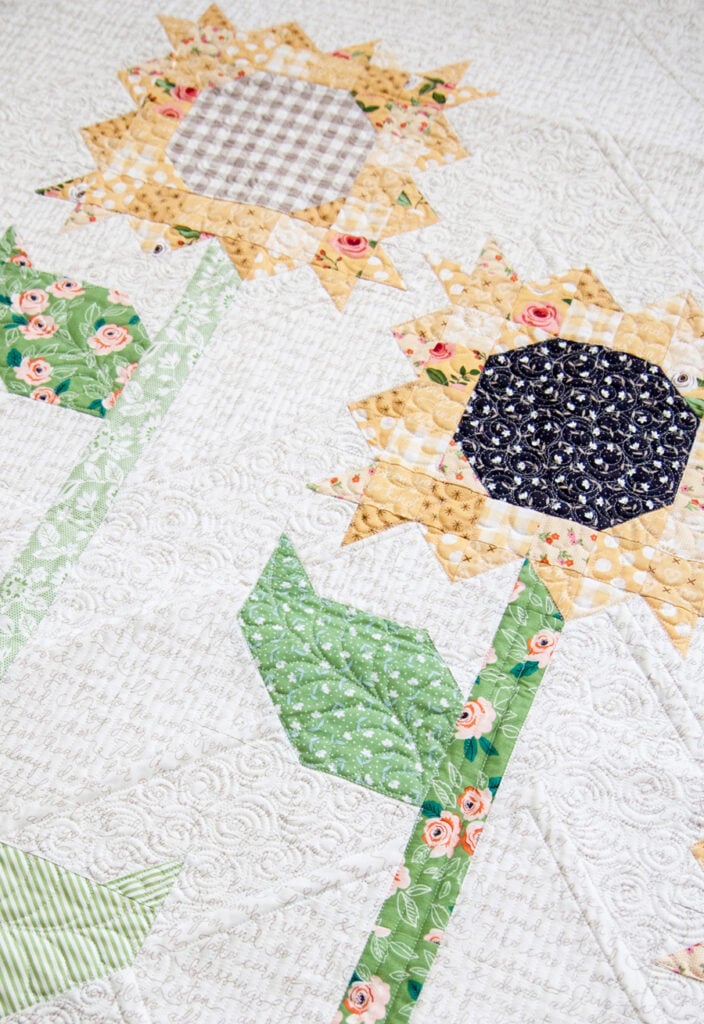 It all started with sunflowers. Twenty years ago, I decided to make my very first quilt because of a scrappy mosaic sunflower block my mom was working on. I was smitten and knew I just had to make one too. It was a pretty small project, so I invented smaller mosaic blocks to go in a large border around the main mosaic. My mom gave me the basics to get started but I was largely unsupervised. It's the best gift she ever gave me! If she had made me pick out stitches, I never would have cared to finish.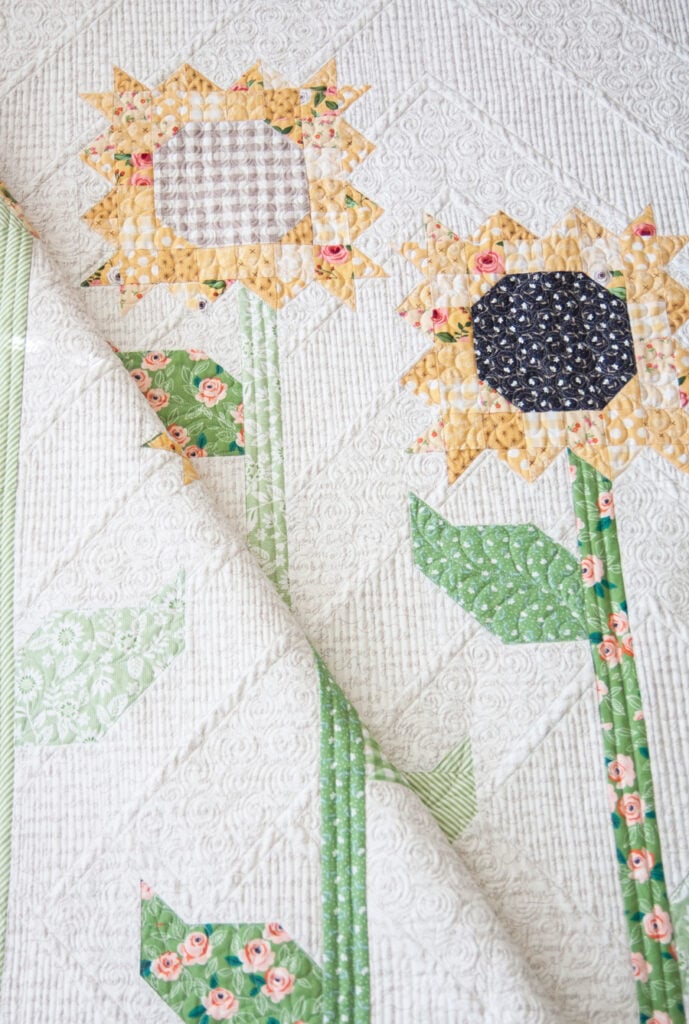 I figured it was time to revisit the scrappy sunflower idea and I'm thrilled with how it turned out. Of course I had my good friend, Natalia Bonner, add her beautiful custom quilting to it!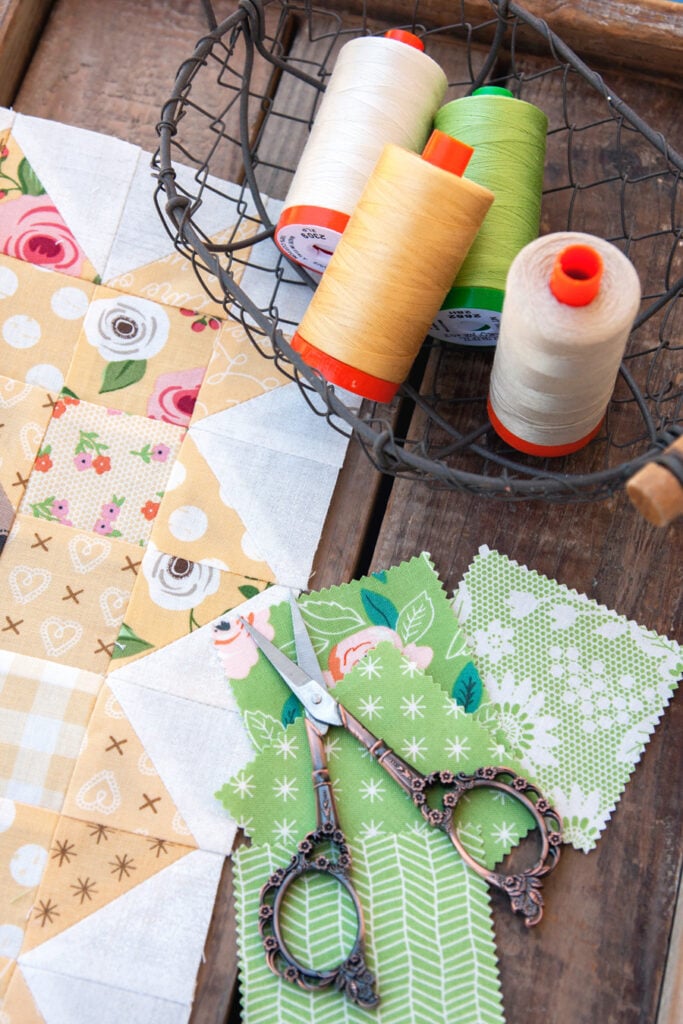 I used the delicious yellows and greens from my Olive's Flower Market + Sugar Pie + Farmer's Daughter fabric collections with Moda Fabrics. I used every last bit of a text print from Farmer's Daughter for the background (the pic above uses Grunge by BasicGrey for a single block sample).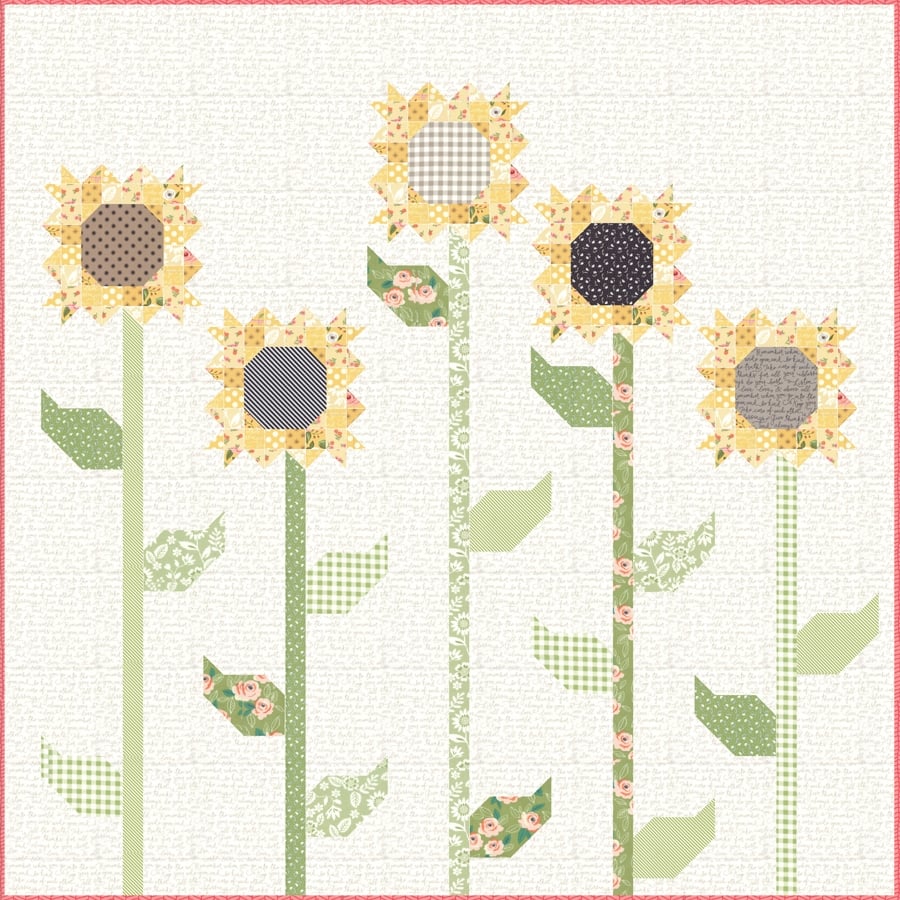 The Scrappy Sunflowers quilt pattern is available as a PDF or printed booklet.