Starstruck 2 Farmhouse Quilt
Let's hop in the time machine and visit a cute little wall hanging/table runner project called "Starstruck Mini." This little cutie was made in Farmer's Daughter fabrics circa 2017. Ever since I made it, I have hoped to make a larger (full quilt) version. It has such a cute farmhouse vibe – and I'm imagining one hanging on the quilt ladder in my entryway.
---
The Starstruck 2 Pattern
The full quilt version – Starstruck 2 – was released as part of the Folktale fabric collection in spring 2020. Compared to Starstruck Mini, the placement of the pink accent corners is slightly different but has a similar feel overall. Finished block size is 6″ x 6″, and finished quilt size is 68″ x 80″. For June 2022, the Starstruck 2 pattern is actually on sale for $5 as part of my red + white + blue sale… (check out the cool patriotic version I made here!)
Here's the mockup plan of the Starstruck 2 quilt in the charcoal farmhouse mix:
---
The Fabric
Starstruck 2 can be made with 2 Layer Cakes -or- 20 quarters. To create my dream version of Starstruck 2, I cut an assortment of 20 charcoal fat quarters from my stash. I pulled prints from Country Rose (in shops August 2022), Bloomington, Farmer's Daughter, Olive's Flower Market, and even a little Sugar Pie. For the pink accent corners, I'm using the dark pink "Magic Dot" print from Country Rose. This charcoal bundle has been a long time in the making. I decided it would be cool to cut 1 extra bundle and give it away at the bottom of this post…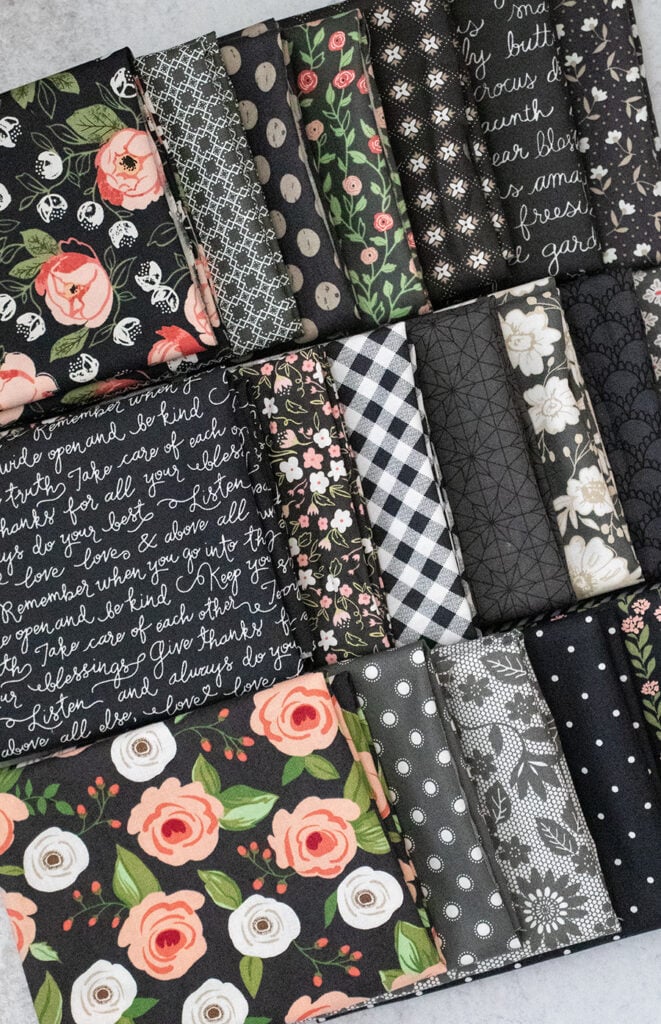 Bloomington Charcoal Starter Bundle
I did have extra yardage of Bloomington, so I put together a few charcoal "starter" bundles for the shop:
You can also add Country Rose charcoals to your stash once it arrives to shops August/September, as well as the matching Moda Bella Solids & BasicGrey Grunges:
Moda Bella Solid #9900 284 "Charcoal"
Moda Bella Solid #9900 283 "Lead"
BasicGrey Grunge #30150 99 "Onyx"
BasicGrey Grunge #30150 163 "Grey Couture"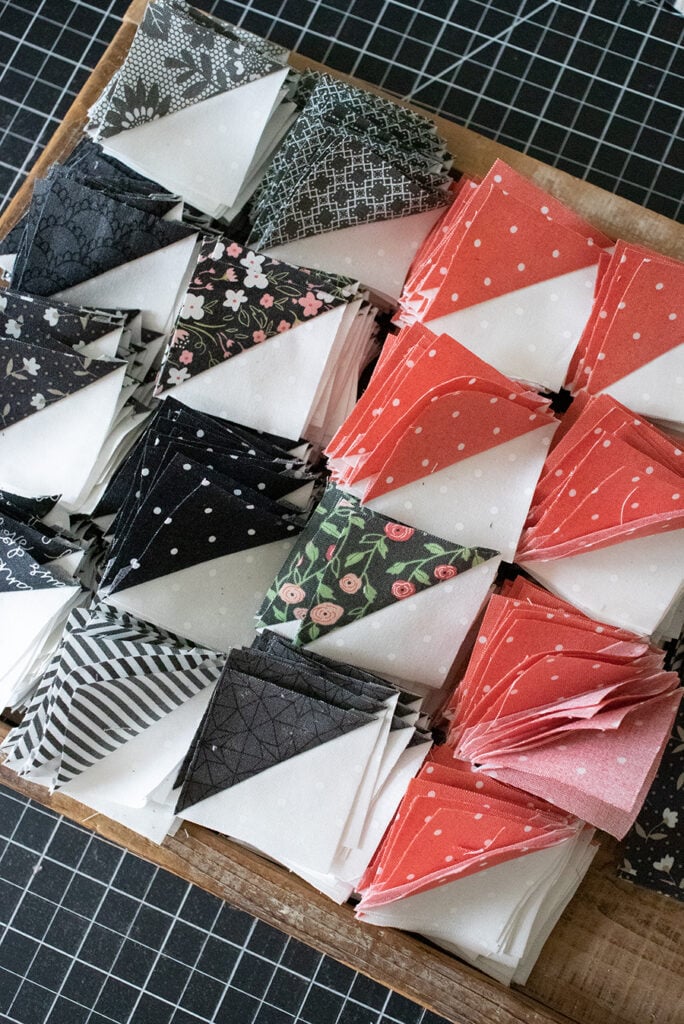 Giveaway
*** GIVEAWAY NOW CLOSED *** Congrats, Linda Pickenpaugh!
I'm giving away a unique 20-piece fat quarter bundle of my favorite Lella Boutique charcoals (see the picture below). To enter:
Subscribe to the Lella Boutique blog. If you aren't already signed up, just enter your email address below to receive new blog post notifications by email.
Leave a comment on this post letting me know which of these prints is your favorite. I'm always a sucker for the dainty florals!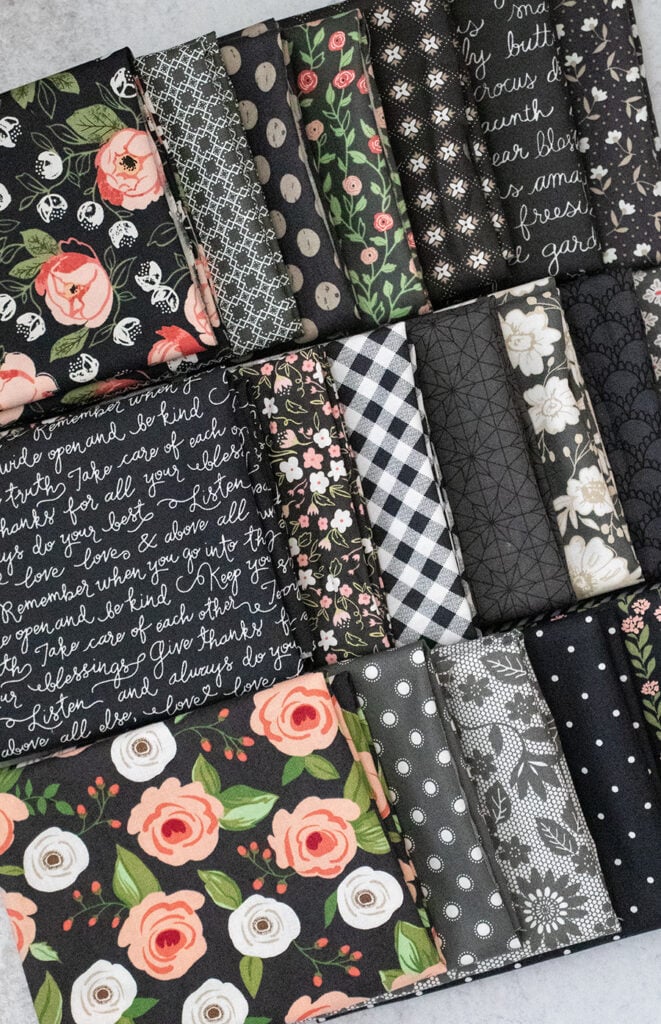 Good luck! A winner will be announced Monday 6.6.2022