Starstruck 2 Patriotic Quilt
Happy Memorial Day! Like so many of you, I'm thankful for the brave men and women who serve to protect our country. My own grandfather is counted among them, serving in WWII as a military policeman. He passed away over a decade ago and I miss him very much. He didn't talk very much about his time in the war; but what I always remember about him is how gentle and kind he was. I love to celebrate him and all the countless others who have sacrificed for our country. So today, I'm going to share with you my Starstruck 2 Patriotic Quilt!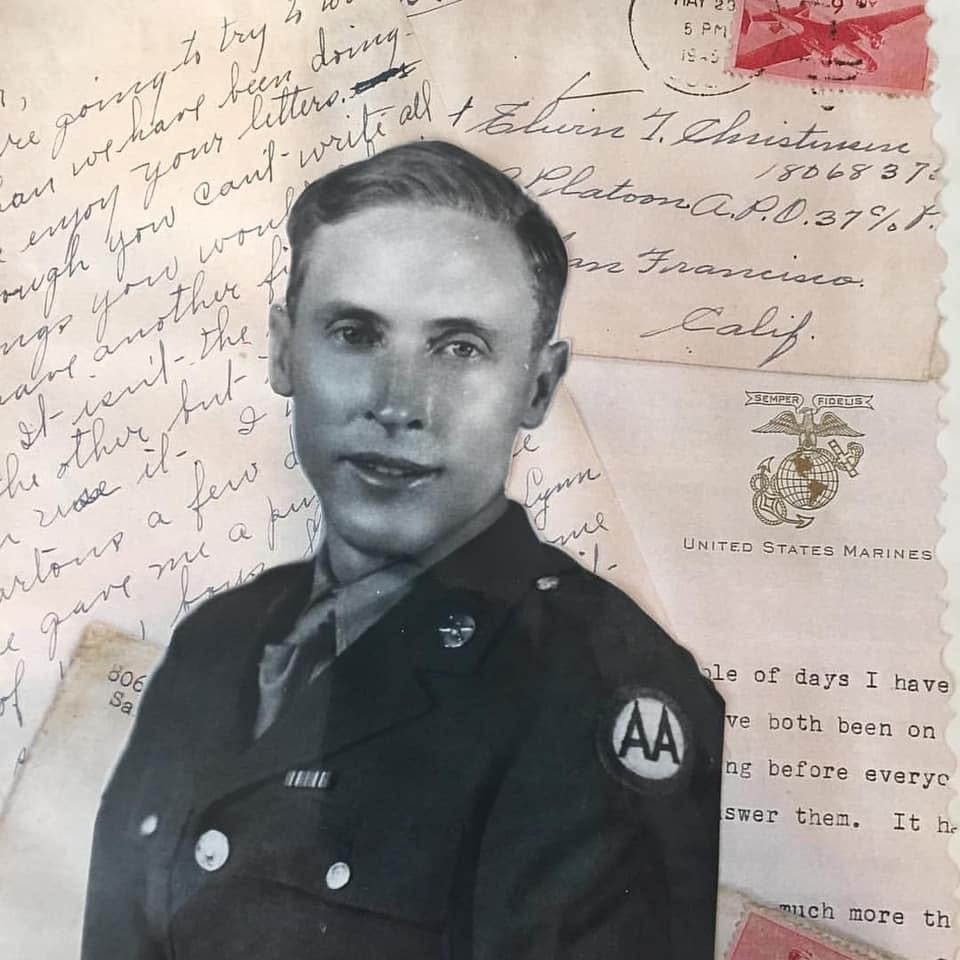 Of course, Memorial Day is the cue to get out all of the red + white + blue quilts around my house. Last year, you may remember I started piecing this patriotic version of my Starstruck 2 quilt.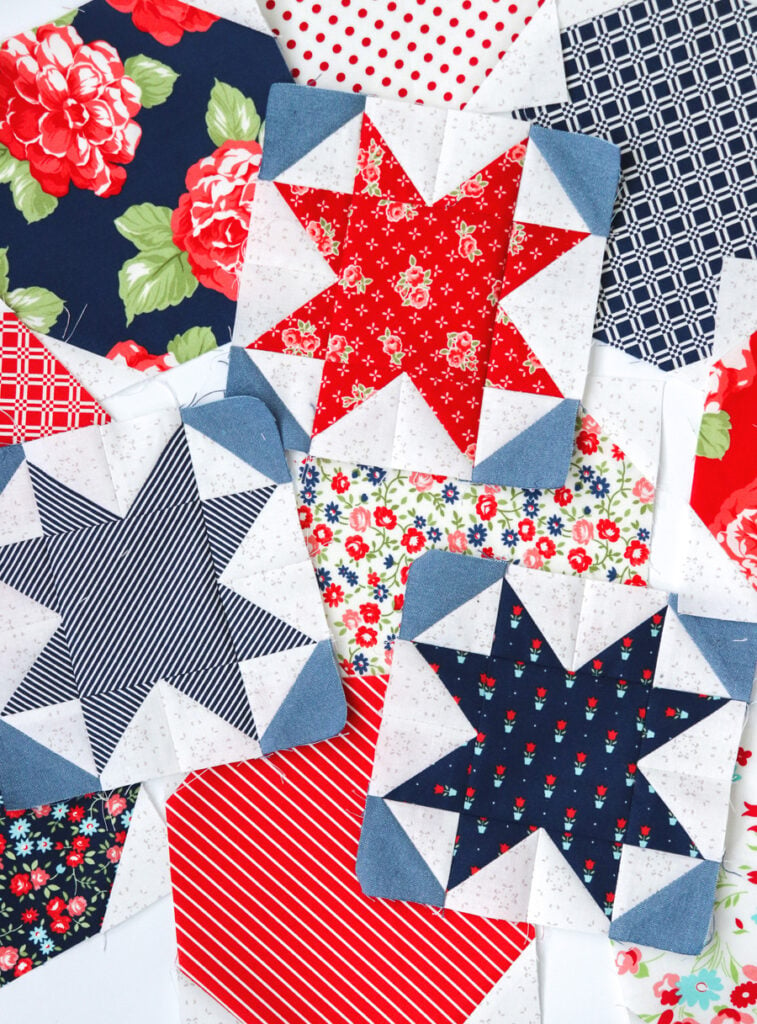 Fabrics
The majority of the fabrics used are from the Early Bird collection by Bonnie & Camille for Moda Fabrics. (A lot of their collections have pretty patriotic colors you can pull.,) The corners on the sawtooth star blocks are Moda Chambray in "Indigo." For the border, I used some leftover Candy Stripe fabric from my Garden Variety collection. The binding is a red Farmhouse Stripe print from Little Tree.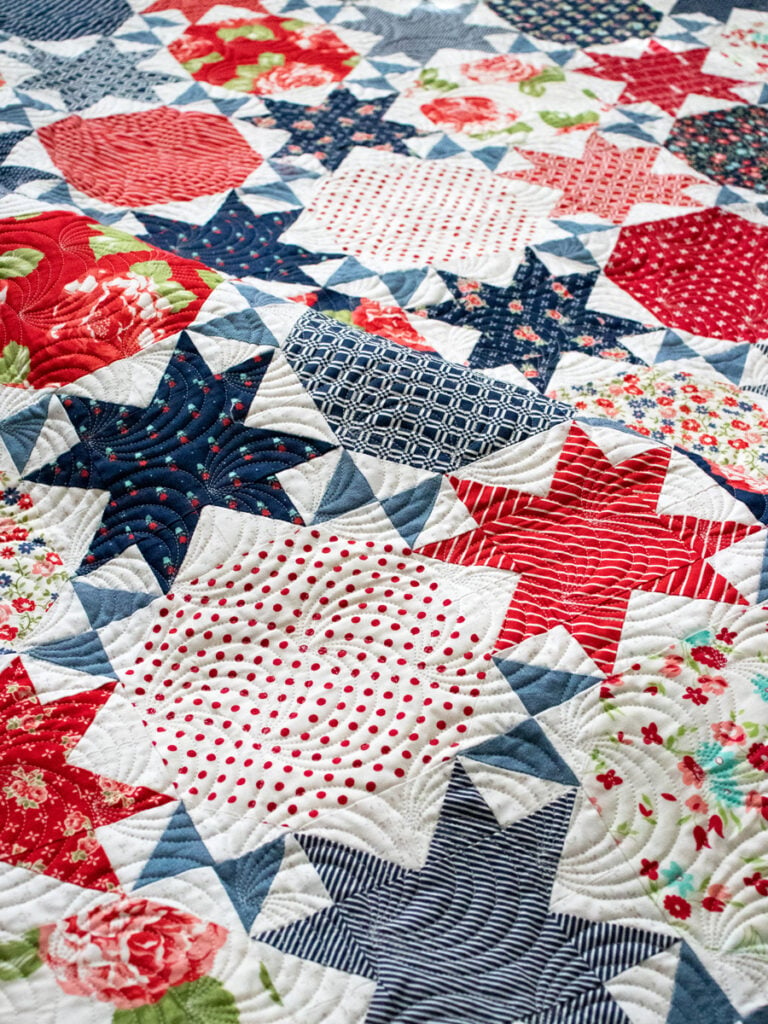 Quilting
Starstruck 2 was quilted by Kaitlyn of Knot and Thread Design. She used the Swivel Circle pantograph by Karlee Porter at Intelligent Quilting. I always let my long arm ladies choose the pantographs and I'm never disappointed! It's a whole other world of creativity I am in awe of. Beautiful as always, Kait!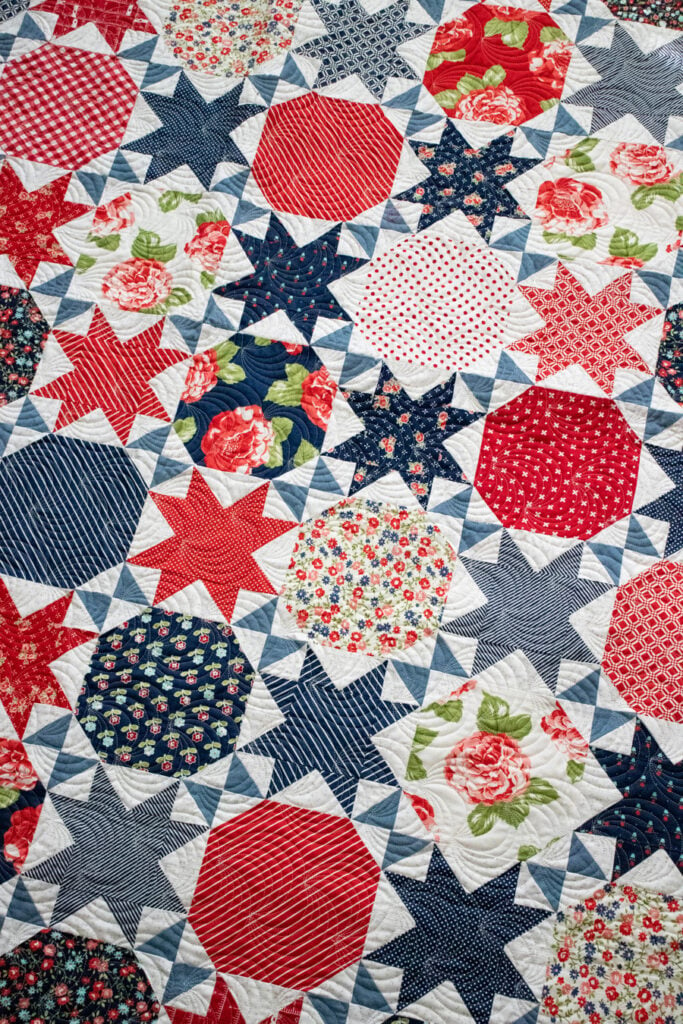 I have only made a couple of patriotic quilts and am hoping to add a few more to my collection. The goal for next year is to have the Fracture tester quilt finished up! It reminds me of a funky modern flag block and is perfect for more of my Bonnie & Camille stash.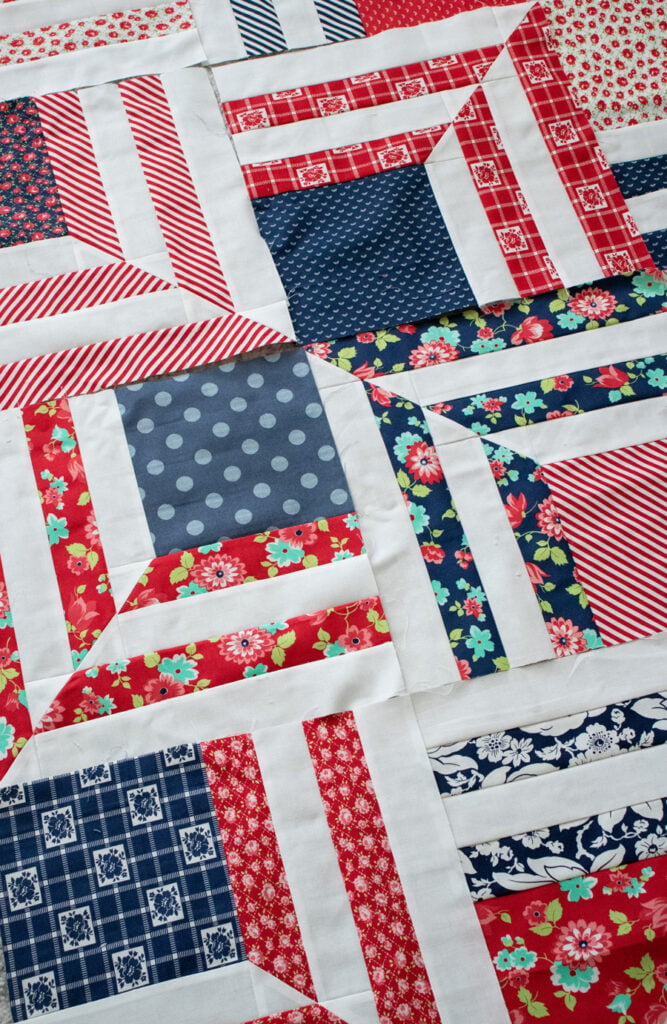 Memorial Day Discount
For today only – get $5 off any purchase over $25. No promo code needed! Happy Memorial Day. (Discount valid through 5-31-2021.) Thanks for stopping by!
Have you made a patriotic quilt yet this year? Let me know in a comment below!
---
Like this post? Drop your email in the box below to get new post notifications via email.