"Gather" Easter Basket Quilt
The rain is falling, flowers are blooming, and Easter is coming soon. The Gather basket quilt is quilted and bound – and has found a cozy place on my daughter's bed. Come take a peek at all the wonderful details.
The Pattern
Gather is made up of 36 basket quilt blocks and can be made with either 1 Layer Cake (10″ squares), 1 Jolly Bar (5″ x 10″ rectangles), 18 fat eighths, or scraps. These baskets are a really great introduction to curved piecing. I would consider this somewhere between confident beginner and intermediate skill levels overall. Curved piecing definitely seems a lot scarier than it actually is. I hope you'll give it a try!
The pattern includes paper templates that you can mount to template plastic or cardboard to help you cut and trace the curved pattern pieces out. If you'd like to purchase ready-made acrylic templates, they are available for purchase here:
The Fabric
This quilt design actually came about because of the beautiful Easter Party fabric by Indy Bloom Design. (Those peeps!) It was definitely love at first sight. I bought a fat quarter bundle from Hawthorne Supply Co. (as well as some of the matching solid recommendations) without a clue what I was going to make and let the ideas percolate a bit.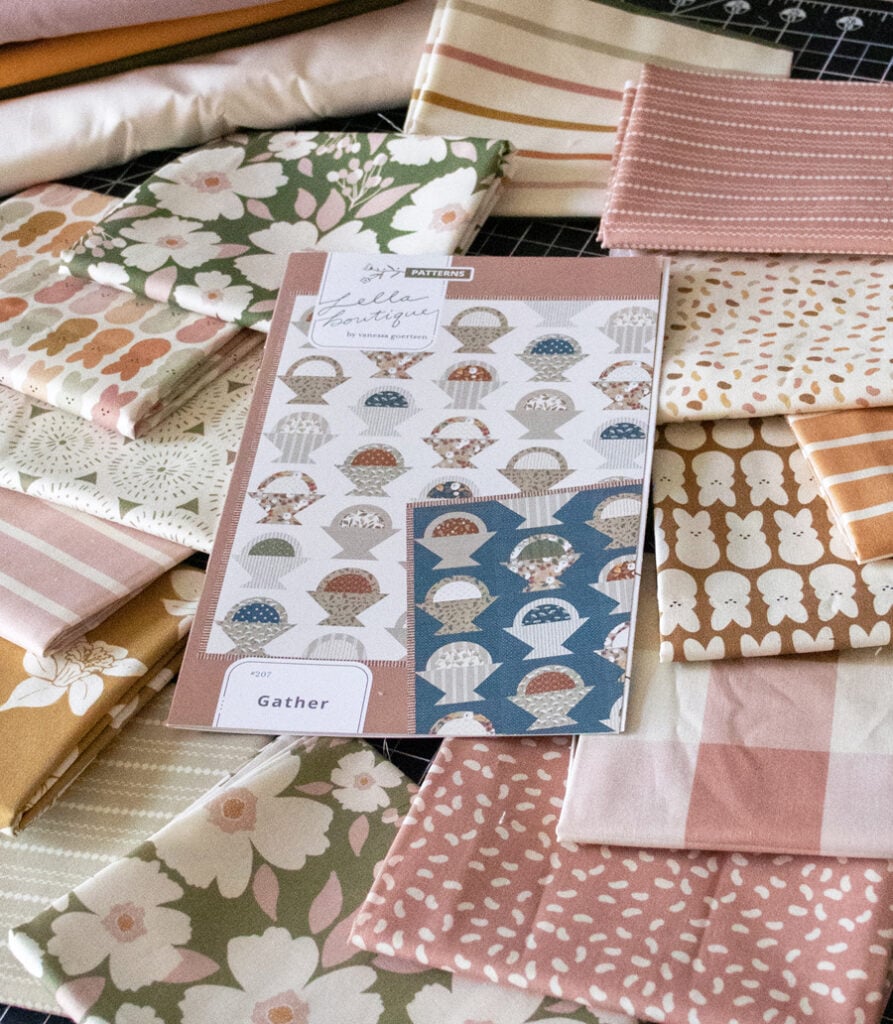 As I swooned over these prints, I kept thinking about Easter baskets and what a great way they could be to show off these stunning prints. I'm loving how the whole quilt turned out! Of course, the pattern debuted as a part of my Flower Pot collection – check out those versions here and here.
For the background fabric, I used my "Magic Dot" print from the Folktale collection. It is long sold out now; however, there is a very similar "Magic Dot" print in my upcoming Country Rose fabric collection arriving in August/September 2022. (I strongly recommend to get your requests into shops ASAP as there will only be one printing and the order cutoff for shops is next week.) It's definitely one of those prints I buy a whole bolt of. The gold binding print is a dainty floral print from Folktale as well.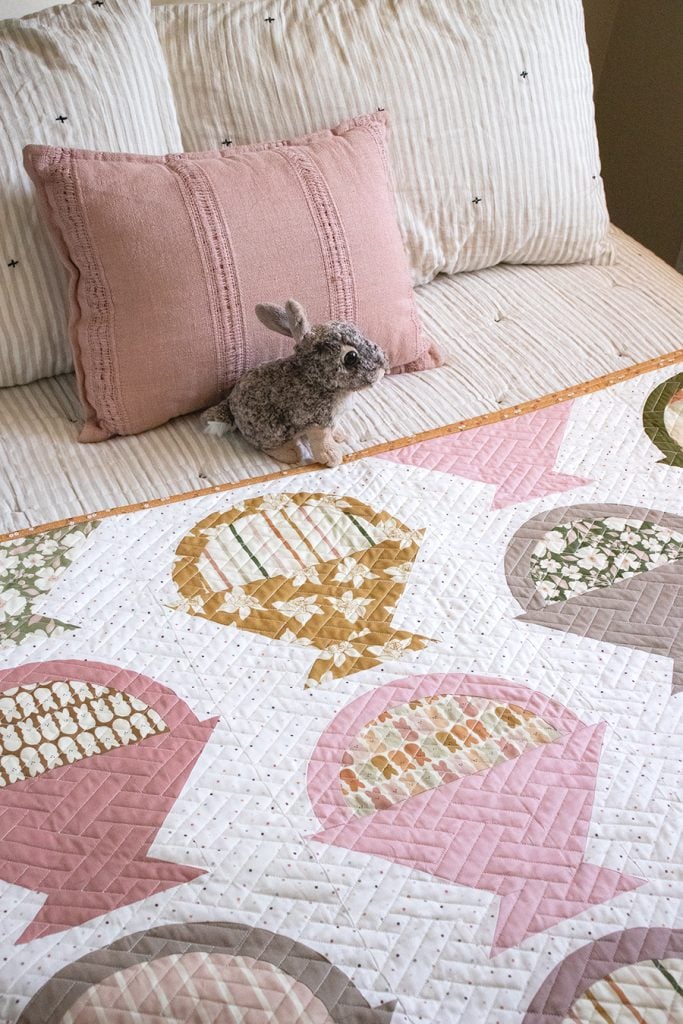 Quilt Details
This quilting was such a perfect choice for this one. A big thanks to Katie for her beautiful work. Her turnaround is excellent as well and I couldn't recommend her enough.
If I had to choose a favorite basket block, it would surely be ones with the "peep" marshmallow bunnies. Do you have a favorite? Let me know in the comments.