$5 in April: Bluegrass
Here's a quilt with a little twang and spunk. Grab a fat eighth bundle and get your toes tapping on that sewing machine pedal. It's the Bluegrass quilt with a fresh new look in Country Rose fabrics arriving August/September 2022.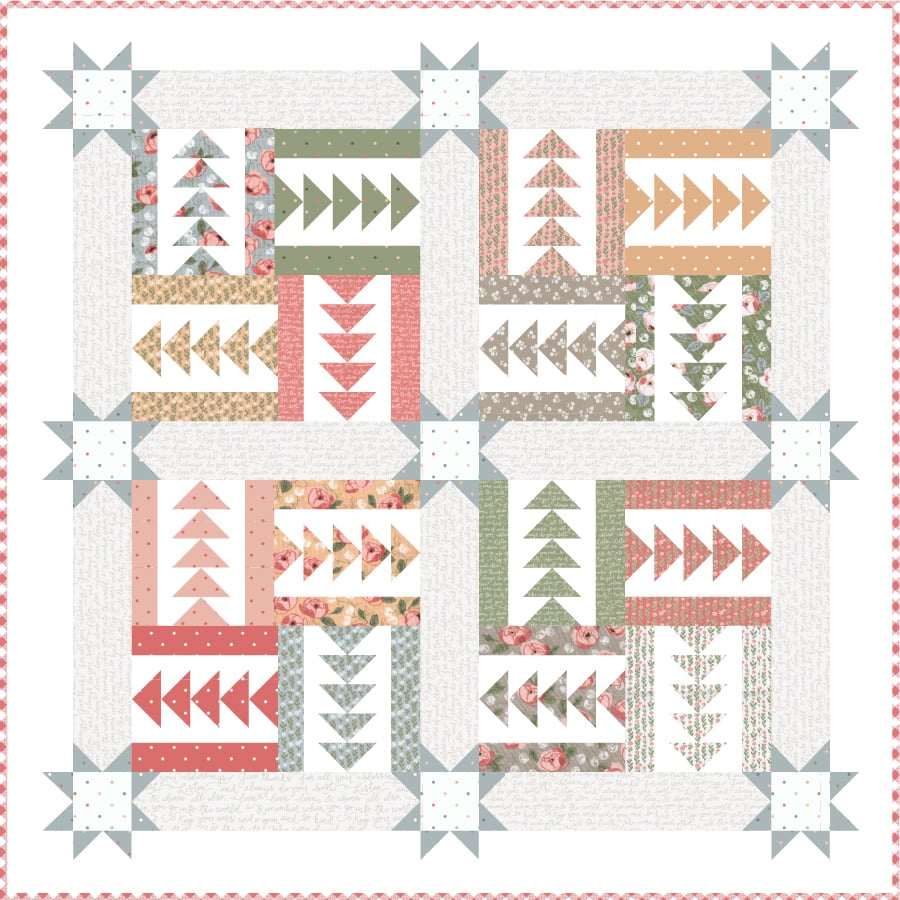 Bluegrass is fat eighth friendly and could be made by a confident beginner skill level and above. It uses an easy corner triangle technique to make the flying geese and sawtooth star points. This is one of those quilts that looks good in any fabric collection.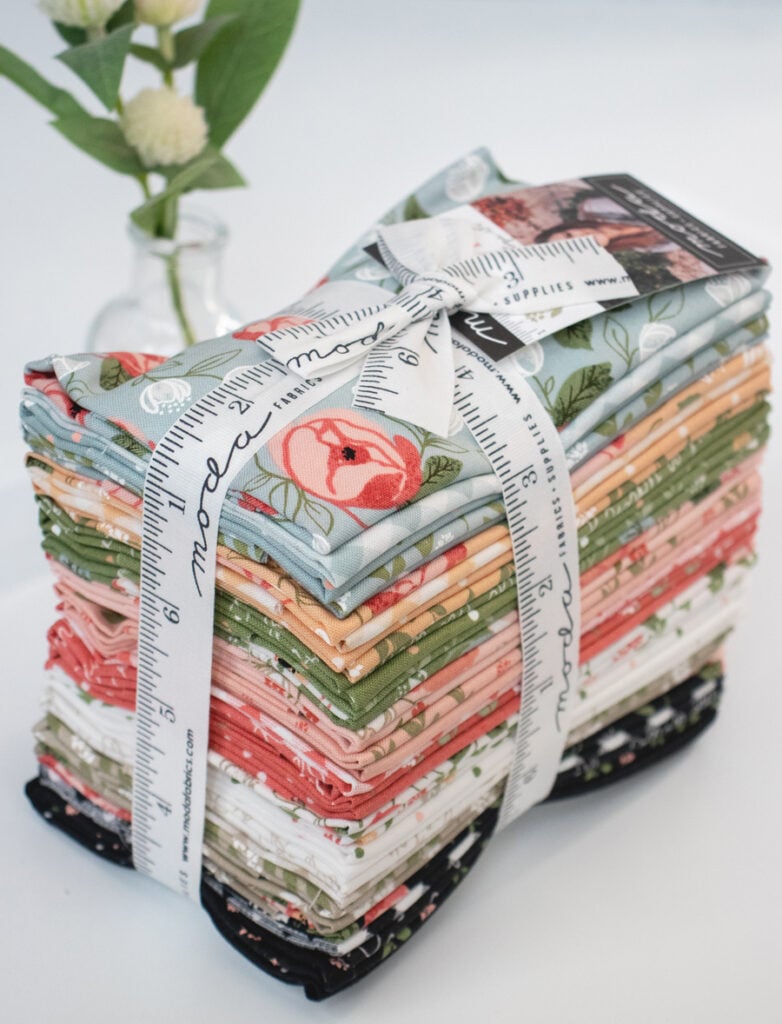 To make one like this, here's what you would need to make it:
Materials Needed
Finished block: 10″ x 10:
Finished quilt: 60-1/2″ x 60-1/2″
1 fat eighth bundle Country Rose fabric
2-1/4 yards background fabric (SKU 5175-21)
1 fat quarter star center fabric (SKU 5175-11)
3/8 yard star point fabric (SKU 5175-15)
7/8 yard sashing fabric (SKU 5172-11)
5/8 yard binding fabric (SKU 5174-13)
4 yards backing fabric (I would recommend SKU 5170-11)
68-1/2″ x 68-1/2″ batting