Moda Blockheads 4: (Block 1)
I'm a week late but happy to share Block 1 of Moda Blockheads 4. If you're new to MB4 – this is a free block of the week quilt along put together by Moda Fabrics and its designers. A new quilt block will be released each Wednesday until September 28, 2022. For full details, check out my introductory post (including a running archive of released blocks) here. Block 1 is "Square Wheel" by Lynne Hagmeier of Kansas Troubles. To make this block, check out Lynne's blog post here. You can also download the free block pattern directly here.
Block 1 "Square Wheel"
This block is available in 2 different sizes: 9″ finished or 4-1/2″ finished. I've decided to only make the 4-1/2″ size, so I modified this design a bit… The center is supposed to be a scrappy 9-patch. However, it looked a little too "busy" for me (something I have to keep in mind for these smaller blocks) so I replaced the whole thing with a 2″ x 2″ square in the center. This is really what is fun about these sew alongs – have fun and make it your own!
Fabric
If you read my post last week, you'll remember I couldn't decide which collection to use. So apparently that means I'll be making multiple sets! For the first set, I've made a couple in my upcoming Flower Pot fabric collection due in shops April/May.
The second set is made in my current collection, Love Note. These are such different color palettes – it will be fun to see how each quilt comes together. I haven't settled on a layout plan yet so stay tuned! This will definitely make it an extra exciting sampler project.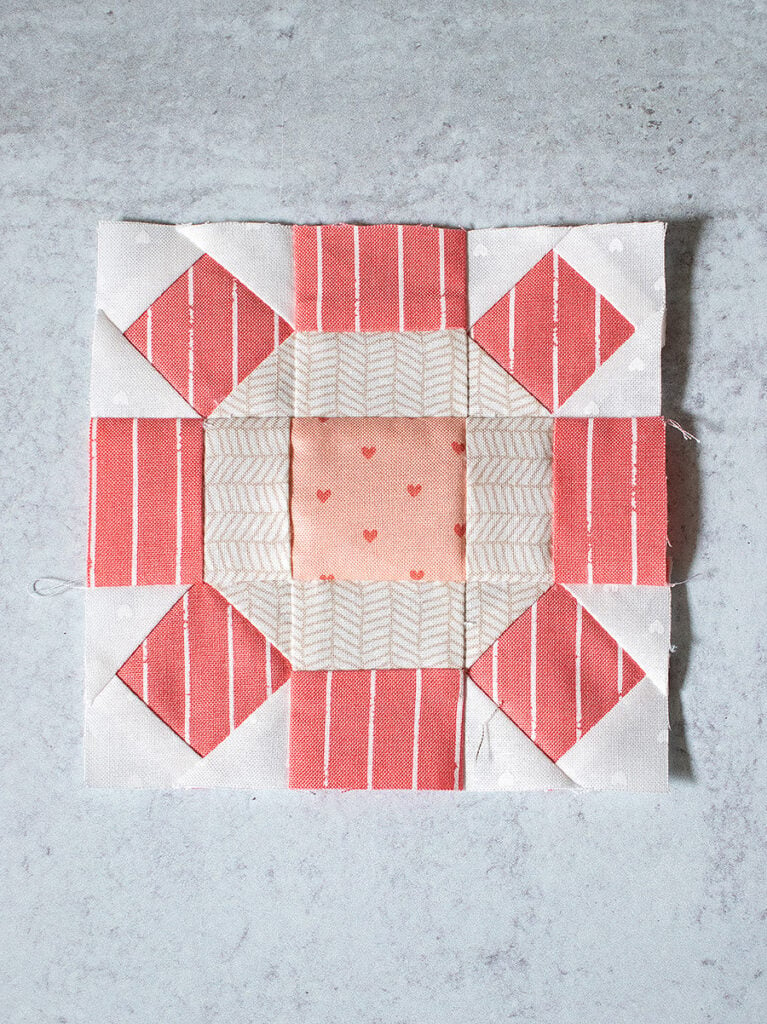 Which block set is your favorite? Let me know in the comments below.