Moda Blockheads 3: Free Block of the Week (Finished Quilt)
One year later, and it's time to bind my Moda Blockheads 3 quilt. It sure is nice to see these happy little pops of color framed with the charcoal geometric design.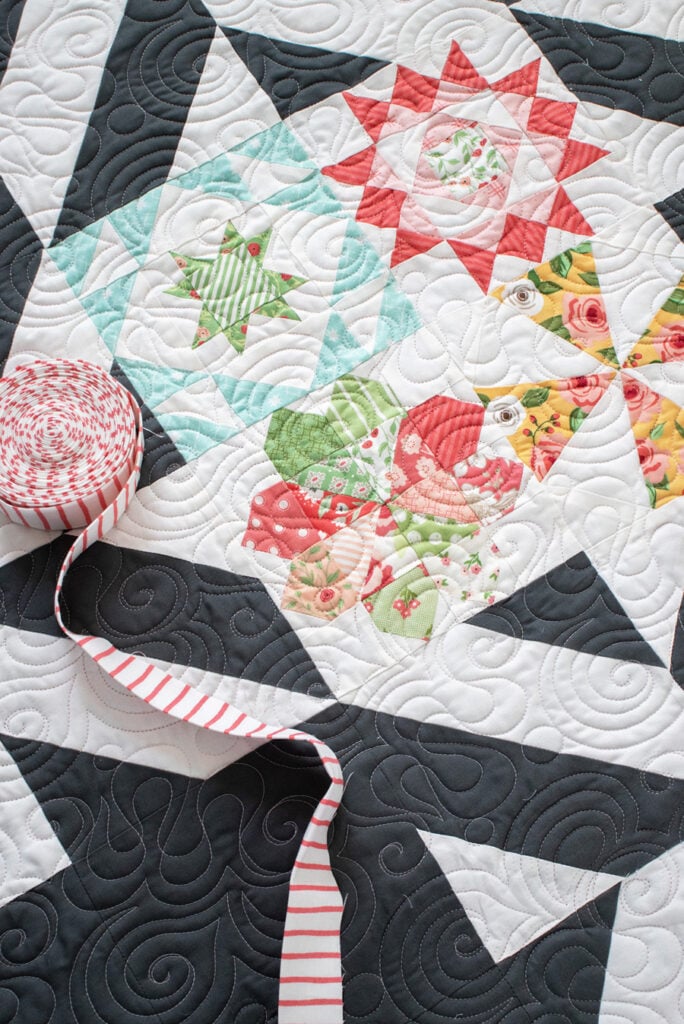 Moda Blockheads 3
If you're new to Moda Blockheads–this is a popular (free) block-of-the-week sampler sew along put together by a bunch of us Moda designers. There are 56 blocks total – I made 36 of them (6″ finished size) for my version and set them in a design called "Mama's Linoleum." If you'd like to make the blocks, I've included a full archive at the bottom of this post.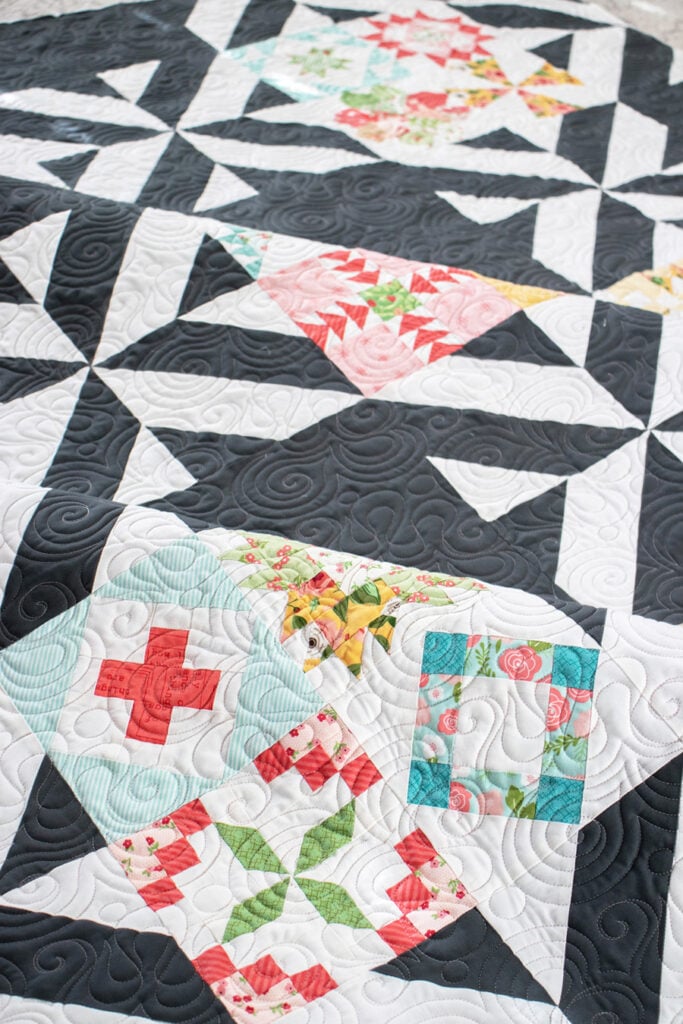 I'm in the process of binding it now using my favorite machine binding tutorial here.
Full instructions for my layout setting, "Mama's Linoleum" are all laid out in a post here.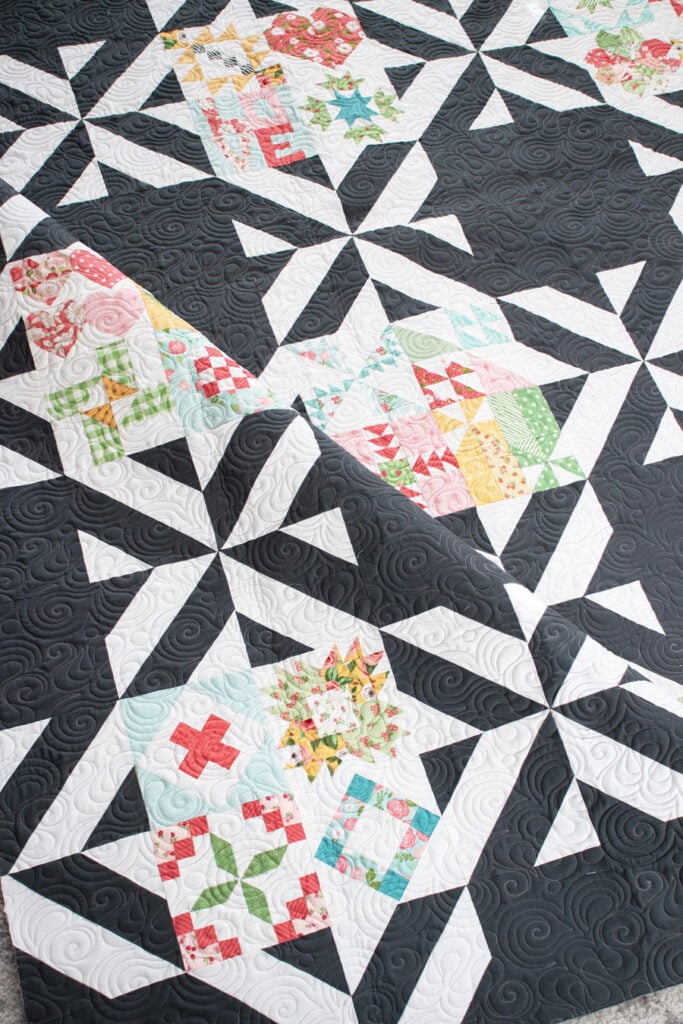 Quilt Details
Giveaway
Before I forget – I'm hosting a giveaway of Christmas Morning fabric this week–head over to this post for a chance to win. (Winner will be announced Sunday 2/21/21.)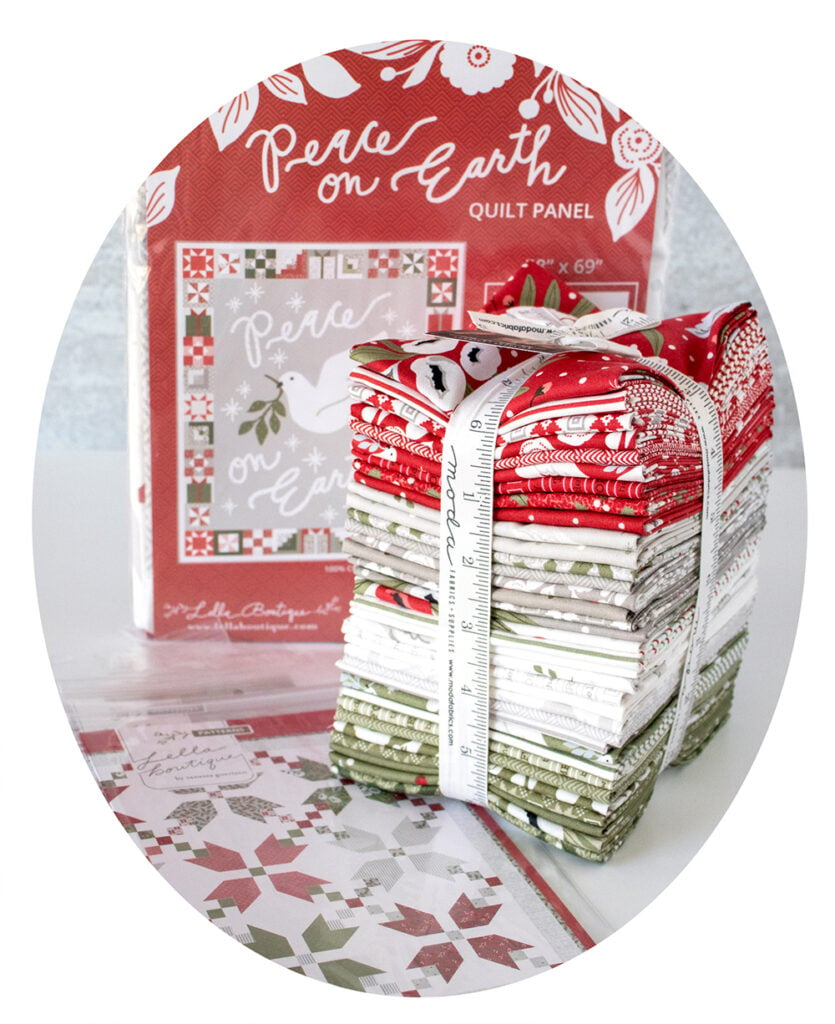 MODA BLOCKHEADS 3 PATTERN ARCHIVE:
Subscribe to the blog via email:
Don't miss a single post! Enter your email address below to sign up for post notifications: