Moda Blockheads 2: The Finished Quilt
It's taken me a long time to get this baby bound, but here she is! This is the Moda Blockheads 2 sampler–a free block of the month program from 12 Moda designers including me! Mine's a little crazy with all the juicy colors, reminds me of a fruit cocktail.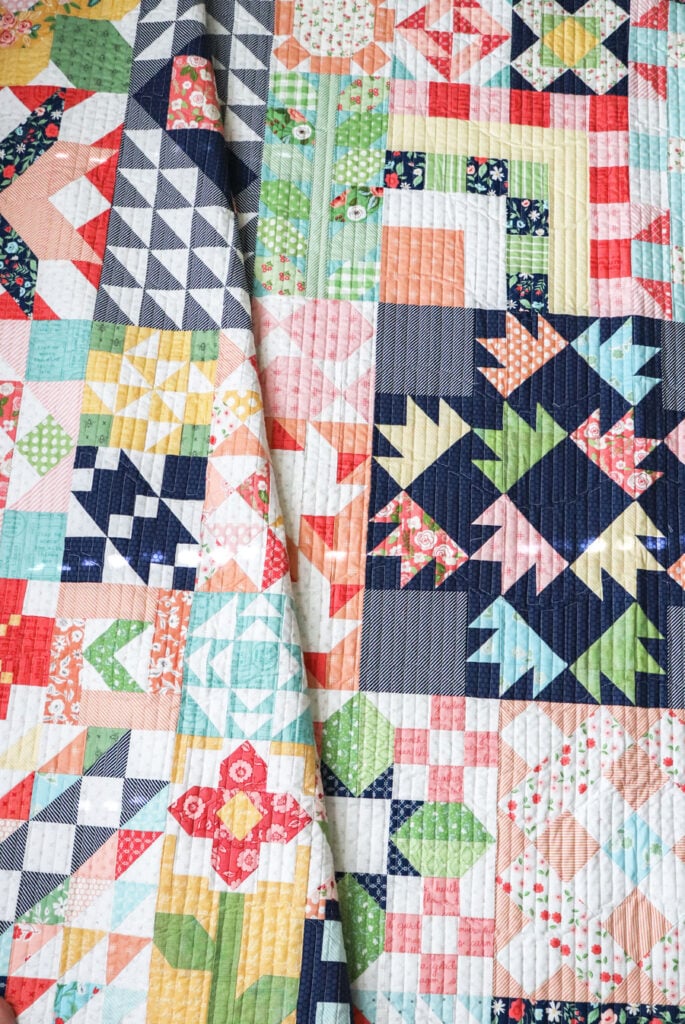 Fabric & Quilting Details:
Fabrics: I used a bunch of my own fabric scraps from collections like Lollipop Garden, Garden Variety, Little Miss Sunshine, Sugar Pie, Nest, Farmer's Daughter, and Olive's Flower Market.
Quilting: Marion Bott. It's hard to tell in the photography but the pantograph is wavy groups of lines. I'm not sure the exact name of the panto. Looking great as always, Marion!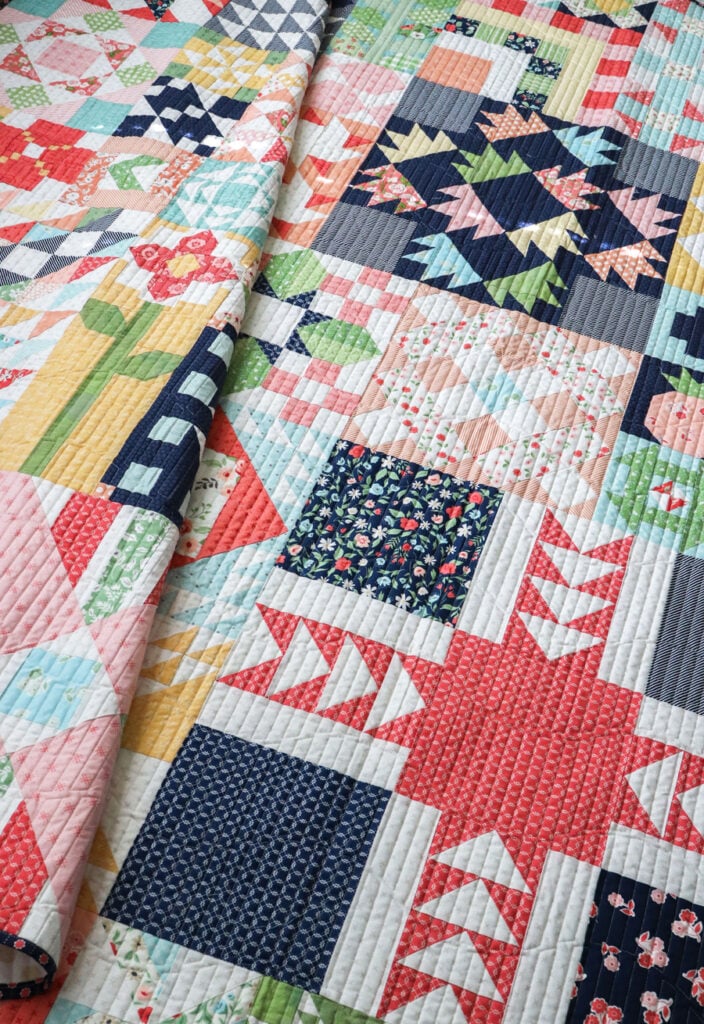 Moda Blockheads 2 Free Block Pattern Archive
If you'd like to make one of these quilts, you can access the free basic instructions, block patterns, and finishing instructions below. Pretty neat, if you ask me! Here it is, happy quilting!
---
Like this post? Drop your email in the box below to get new post notifications via email.