Home Again Quilt in Country Rose Fabrics
There's a new $5 pattern in March, and in case you missed it – it's the Home Again quilt pattern. These rows of houses dolled up in Country Rose fabric make for the sweetest little neighborhood you've ever seen.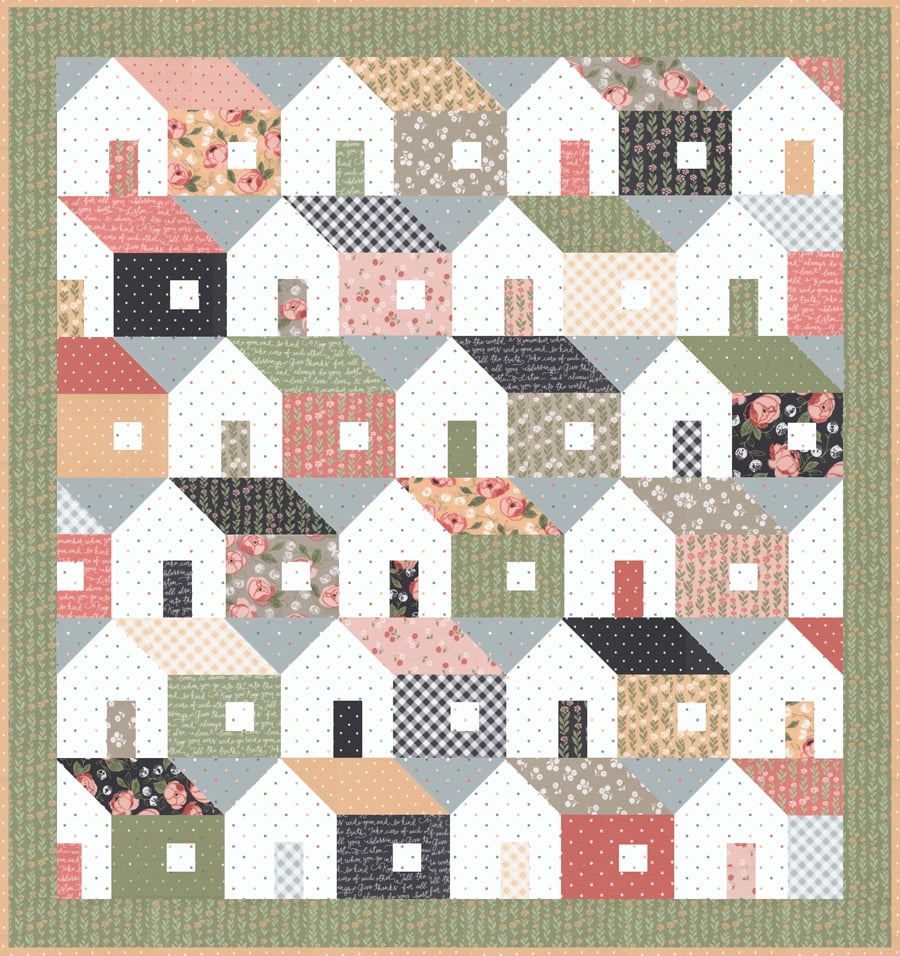 The pattern is available as a PDF or printed booklet:
Meet the Original
Home Again was created back in early 2017 as part of the Farmer's Daughter fabric collection. It was a very popular pattern and was singled out by Moda to be one of the season's special boxed kits. It continues to be a very popular design from my shop. This collection did not have any blue in it – so the sky background I used was BasicGrey Gunge 30150 155 "Mint."
Make it in Country Rose Fabric
If you missed out on the original version, now is your chance to make one in Country Rose fabric – a sequel collection of sorts to the Farmer's Daughter group. The biggest difference you will notice between the two is the blue sky color. The blue colorway in Country Rose is more muted and matches the blue seen in my Folktale collection.
I'm including a supply list below so you know exactly how to make one like my mockup. Country Rose fabric will arrive to shops August/September 2022 so be sure to talk to your favorite local or online shop to make sure they get it ordered for you now.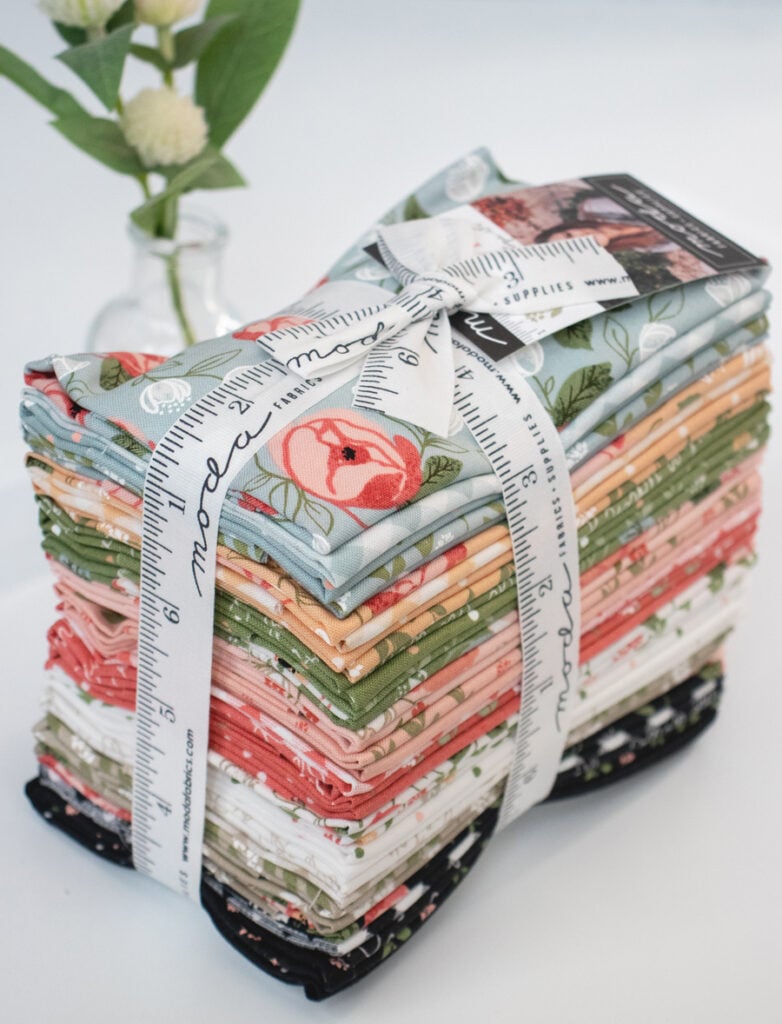 Materials Needed
1 fat eighth bundle of Country Rose (you will need 21 fat eighths)
2 yards white fabric (SKU 5175-11)
1 yard blue fabric (SKU 5175-15)
1 yard border fabric (SKU 5171-14)
⅔ yard binding fabric (SKU 5175-18)
4½ yards backing fabric – whatever you'd like, but I'd go with SKU 5170 15
73" x 77" batting