Sampler Spree Sew Along (Week 6)
We're halfway through the Sampler Spree summer sew along! I just got home from a road trip but managed to stitch a few more blocks out for this week's post. These cute little Sampler Spree blocks all come from Susan Ache's Sampler Spree book. It's a pretty special book, including 100+ block designs in a 6″ finished size. Ready to see this week's pretties?
Sampler Spree Sew Along
Blocks #20-22
Here are the 3 blocks I picked out to make this week:
Block 43 "Dots and Dashes" (page 39
Block 56 "Maze" (page 46)
Block 63 "Tree" (page 50)
Fabric + Layout
Fabric

: I'm sewing with Cider fabric by BasicGrey for Moda Fabrics (there's also a tiny bit of their old Persimmon collection)

Layout

: Once I finish making my sampler blocks, I'll set them in my scrappy leaf layout plan found

here

. I'll be plugging the 6″ sampler blocks in the layout, alternating assorted prints from the Cider/Persimmon collections. This is a general mockup to give you a better idea of where these sampler blocks might be plugged in: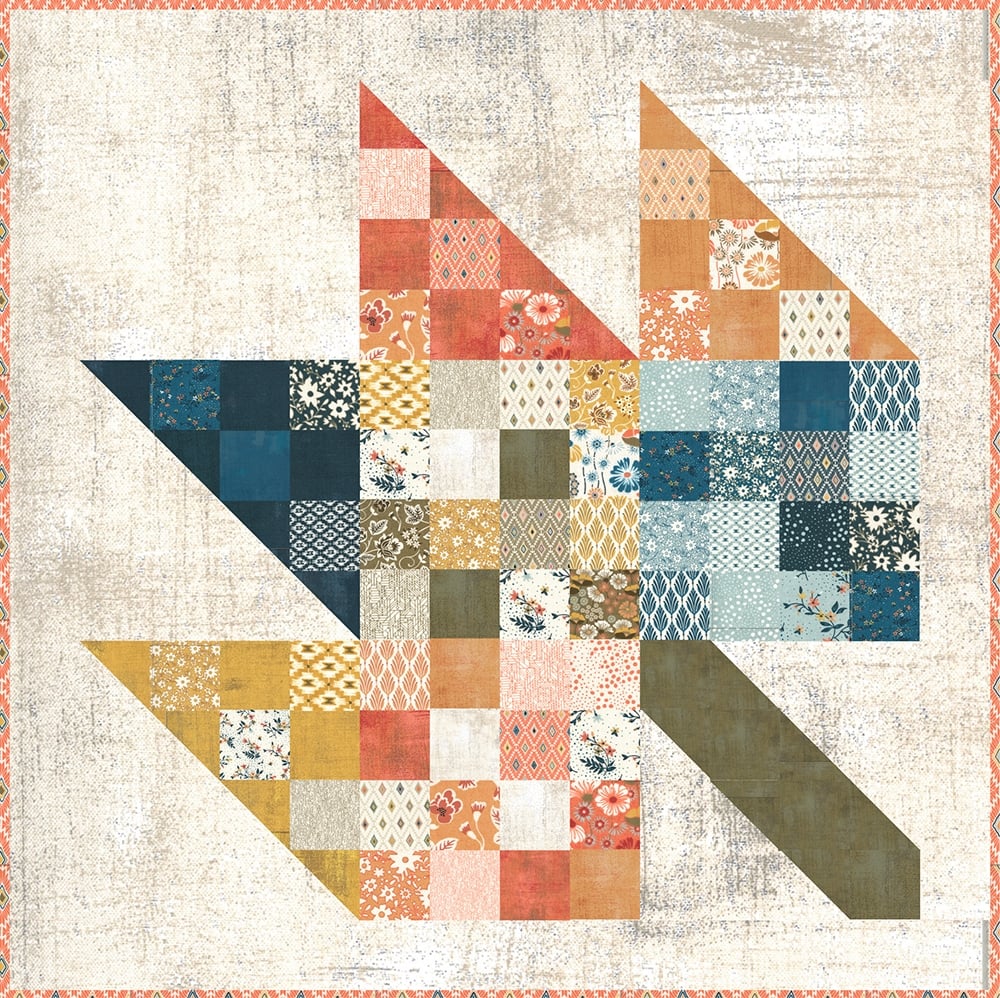 Want to Sew Along?
It's never too late to join! Get all the official details of the Sampler Spree Quilt Along here (including the 10-week breakdown + bonus layout options). The group will be making 10 blocks per week in a scavenger hunt style – which means a random block assignment from the book each week in a certain color. Unfortunately, I've been too busy to commit to that many blocks – which is why I made my own plan making 3-4 per week instead. With a project like this, you get to make your own rules!
I should start assembling some of the sections, don't you think?
What did you like most about this sampler spree sew along? Let me know in a comment below!
---
Like this post? Drop your email in the box below to get new post notifications via email.