Moda Blockheads 4: The Finished Quilt
For the first quilt finish of the new year, I'd like to introduce my Moda Blockheads 4 quilt. This came from the Moda Blockheads 4 free block of the week sew along. Fabric is Flower Pot by Lella Boutique for Moda Fabrics (in shops now).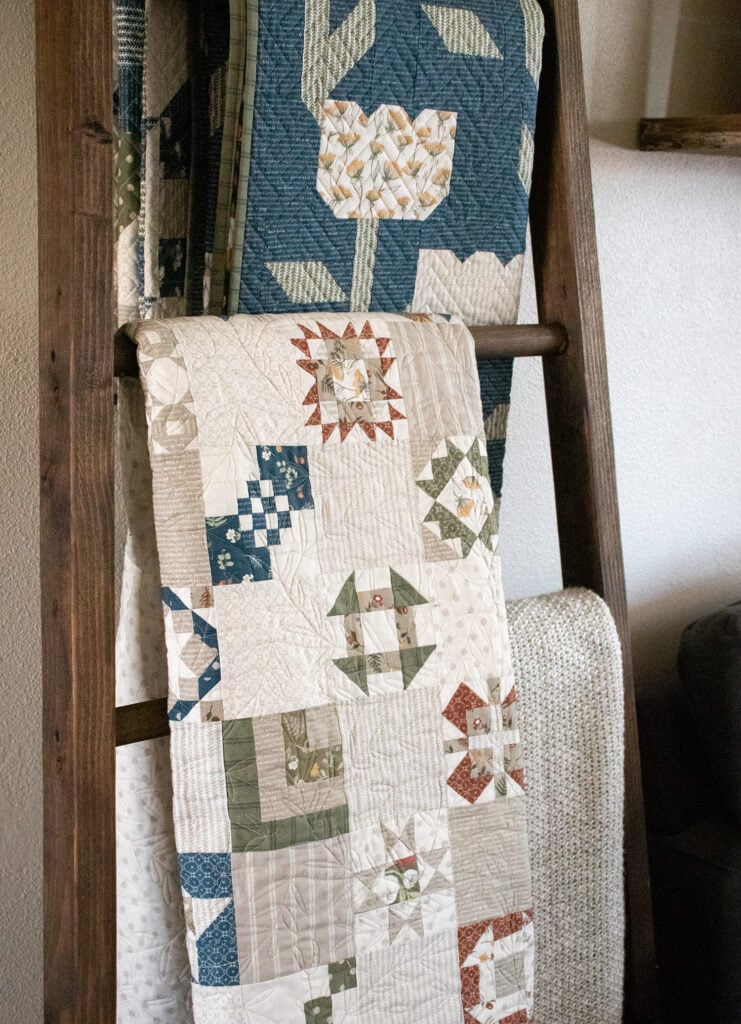 ---
Moda Blockheads 4
If you're new to Moda Blockheads, it's a FREE block of the week put together by Moda Fabrics and its designers. With the latest edition (Moda Blockheads 4), there are (28) block patterns + (10) bonus blocks. There are no real rules to a quilt-along like this. That's what makes it so fun! It can be difficult to know how much fabric to get – and the general suggestion is a fat quarter bundle. (All background and finishing materials will depend on your layout.)
Speaking of the blocks, I have them all listed in one easy place for you – at the bottom of this post.
Each patterns includes instructions for either 9″ or 4.5″ finished block sizes. I decided to make the 4.5″ blocks in Flower Pot fabric. Because they are so small, I doubled up on almost all of them until I got (59) total.
---
My Moda Blockheads 4 Layout
I decided to keep my layout simple this time around. I created a small patchwork section by alternating the MBH4 sampler blocks with 5″ low-volume print squares in between for a scrappy checkerboard look. Then I added more fabric above and below the patchwork center. For full details, check out my layout post below: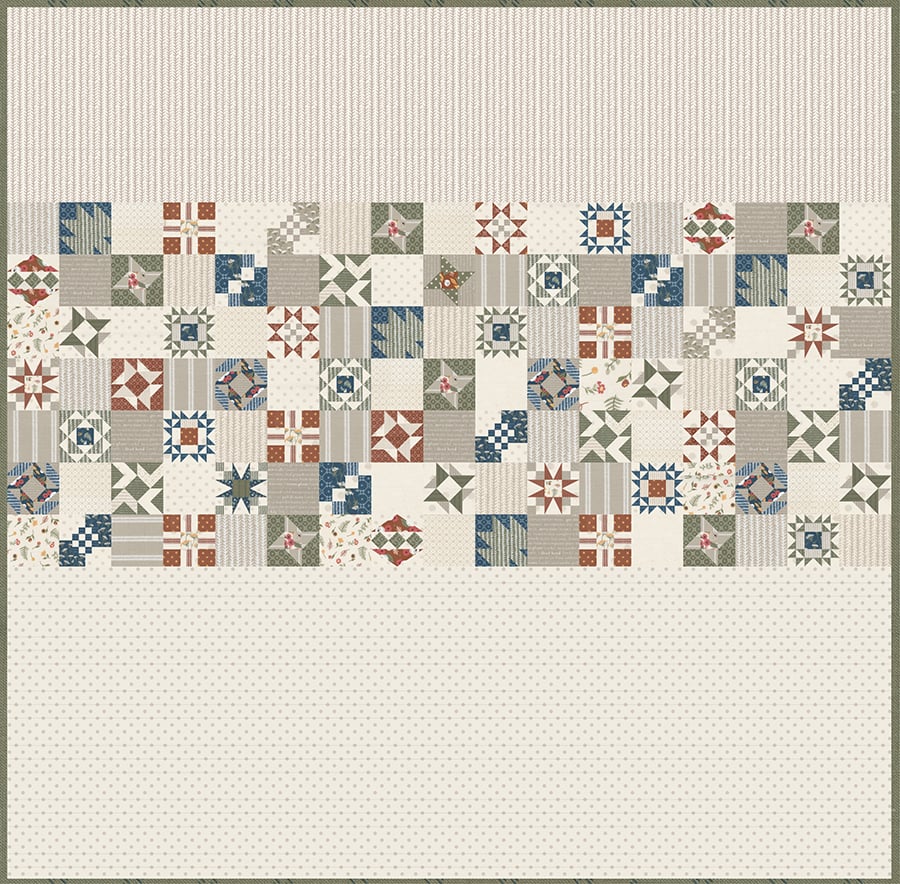 ---
Quilt Details
Here are a few quick details about the finishing touches of my quilt: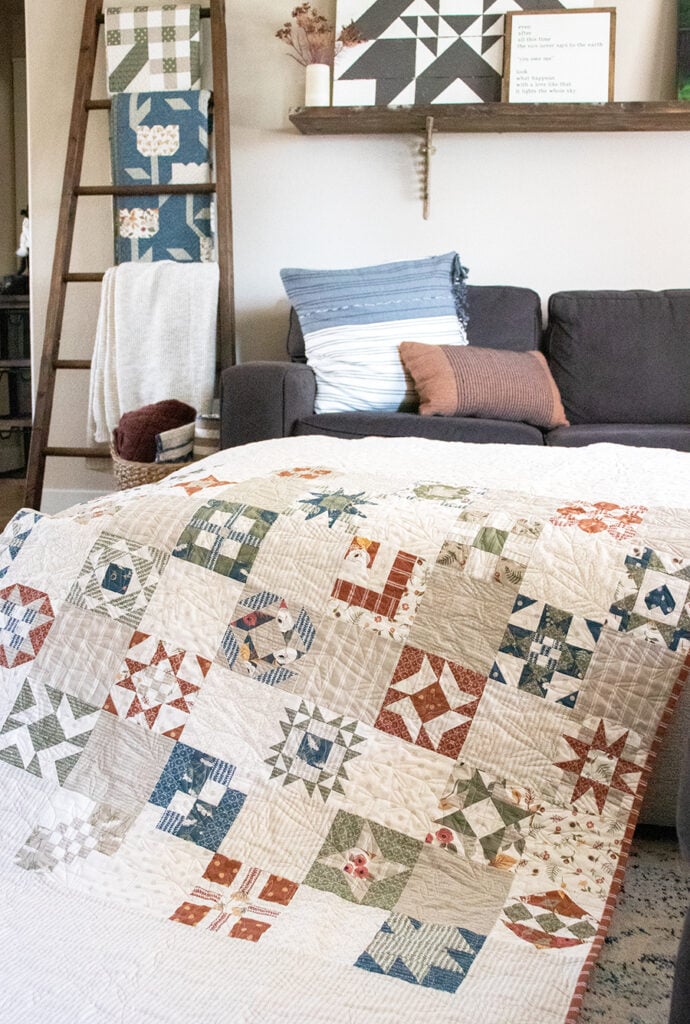 Moda Blockheads 4 Block Pattern Archive
Here it is, in one easy place! Download all the free block patterns from the links below.
Join the Group!
If you'd like to stay in the loop about future editions of Moda Blockheads 4, your best bet is to join the Moda Blockheads Facebook group here. It's a big group and you will definitely feel inspired from everybody's posts. If you have any questions about Moda Blockheads, leave me a comment below!