Sewcialites 2: (Block 17)
It's my turn to finally share a new block for the Sewcialites 2 free block of the week! Block 17 is "Simplicity." I just love the negative space of those rotating triangles. I kept my blocks divided into 3 color sections. Sort of reminds me of Neapolitan ice cream.
---
Fabric
This is a very versatile block that looks good in any collection. I have a few versions represented in this post. The first set I stitched up (above) is in Love Note fabric and finishes 6″ x 6″.
I also have a few mockups. Below is a cheery block represented Country Rose fabric (in shops now) and is also scaled to represent the 6″ finished block size.
Here's another version of the block dreamed up in Christmas Eve fabrics (arriving May 2023).
---
Quilt Along
To download the FREE "Simplicity" block pattern, visit the Jolly Jabber blog here.
---
Layout
I'm totally smitten with the free layout plan put together by Fat Quarter Shop. Here's a peek at what the sampler layout could look like in Country Rose fabric. I'm crushing on those happy colors popping against the charcoal background. Ooh la la!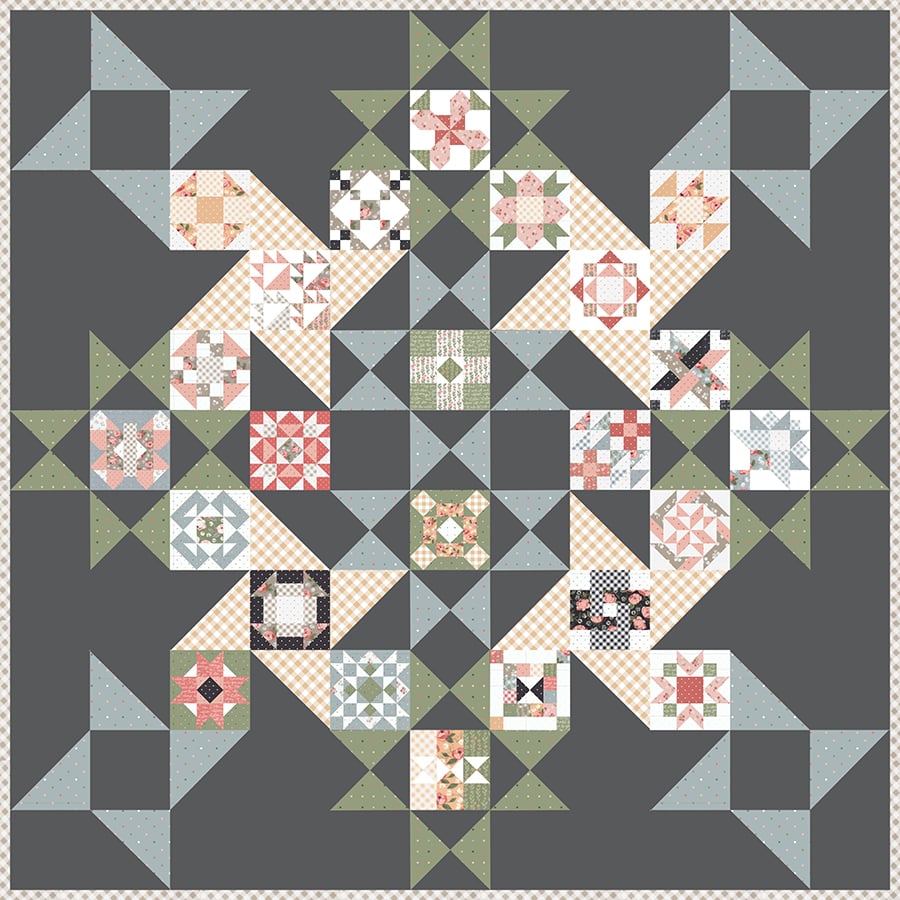 Of course it can also look festive in holiday fabrics like Christmas Eve fabric: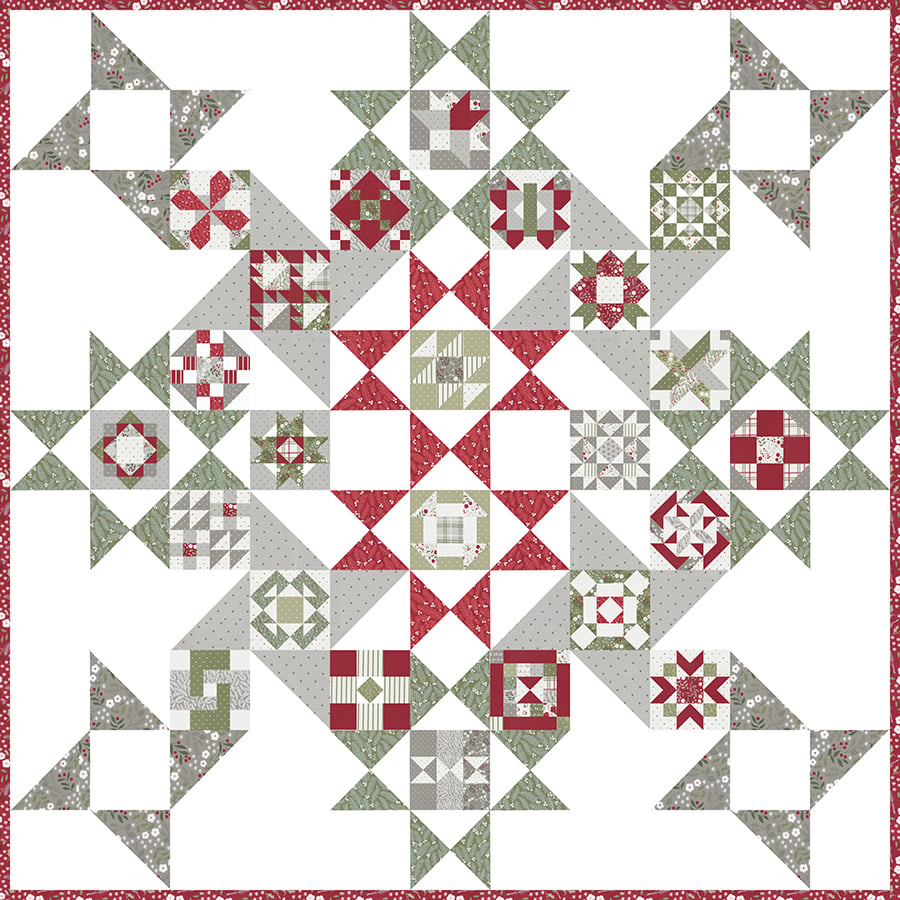 Which one is your favorite?
---
Important Sewcialites 2 Links
To sew along, check out all of these links for supplies, layout, and how to interact with other Sewcialites:
---
Like this post? Drop your email in the box below to get new post notifications via email.