Moda Blockheads 4 (Bonus Block 7)
TGIF! I'm catching up on posting the bonus blocks for Moda Blockheads 4 free block of the week. Even though I haven't had time to sew these blocks, I thought it was important to at least show you how I imagined they would turn out. Bonus Block 7 is "Star Turn."
Bonus Block 7 "Star Turn"
The "Star Turn" block uses a combination of beginner techniques like half-square triangles (HSTs) and easy corner triangles (ECTs) to make flying geese units. There are a lot of ways you could play around with print placement and color, so just make sure you have fun! When it comes to making the HSTs, I do like to cut them 1/2″ larger than what they will need to measure at so I can trim them down (my stitching is not always perfect).
Fabric
The first "Star Turn" block is mocked up in Love Note fabric. As always, if using unidirectional prints, be sure to take care when cutting.
The following two blocks are mocked up in Flower Pot fabric. I tried to mock these up with the placement varied to give you some ideas.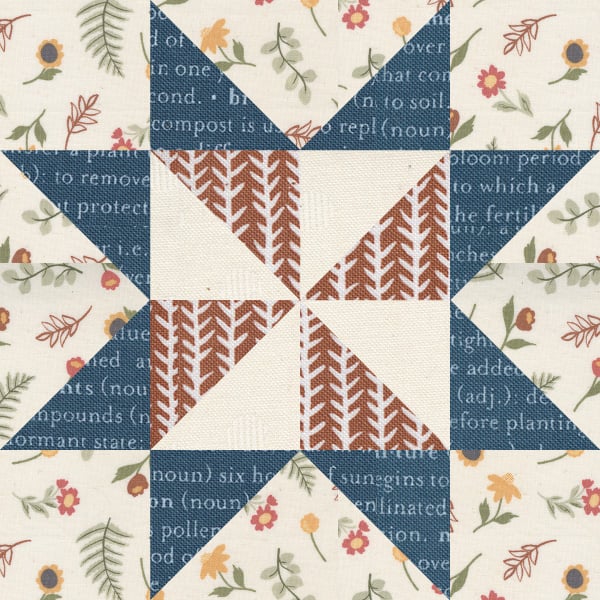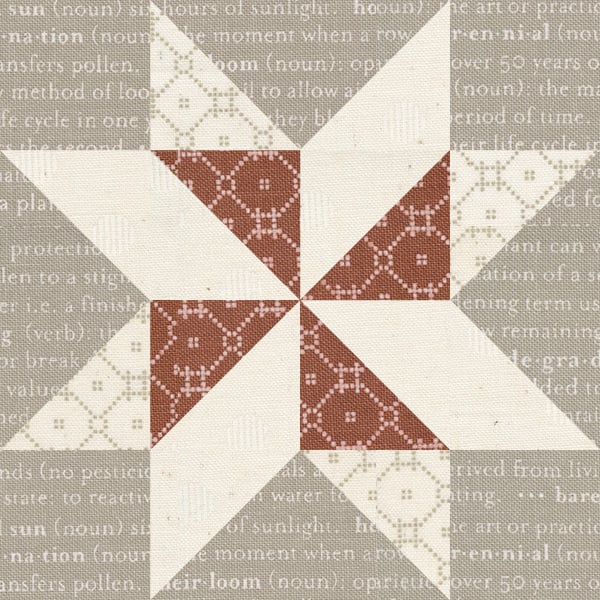 Quilt Along
For more information, check out my original Moda Blockheads 4 post about it here. If you scroll to the bottom of that post, you will find a running archive of blocks released thus far. You can also join the Moda Blockheads group on Facebook for lots of inspiration and a place to share your progress.
You can also get a peek of one of my Moda Blockheads 4 quilt layouts in my last post here. (I'll share specifics soon!)
Don't miss out on a single post! Drop your email address in the box below to get new post notifications by email.