Moda Blockheads 4 (Block 27)
Just a couple blocks left for Moda Blockheads 4 free block of the week. This week's block, Block 27 "Threaded" is brought to you by Michelle White at Moda Fabrics. Be sure to head over to the Moda site here to get access to the free block pattern today!
Block 27 "Threaded"
I love how easy this block is! I haven't had time to piece it, but I know it will be a quickie. It's very beginner friendly with its easy-corner triangle (ECT) method. One of my favorite tricks for ECTs is to stitch along the marked diagonal line, press the corners out first, and trim the 1/4″ seam allowance for the back layers afterwards. This simply allows you to use the bottom layers of fabric as a guide for pressing so it doesn't get warped. Hope that makes sense!
Fabrics
The first "Threaded" block is made in Love Note fabric. Because I used green prints, it sort of felt like a tree shape to me – which is why it's oriented upright. (It would be tempting to add a tiny sawtooth star to the top, wouldn't that make a cute block? Hmmm…)
I mocked up a couple other blocks in Flower Pot fabric. I'm actually already done with the Flower Pot quilt-top but could not resist showing you how cute these would be! I love making them with a scrappy look.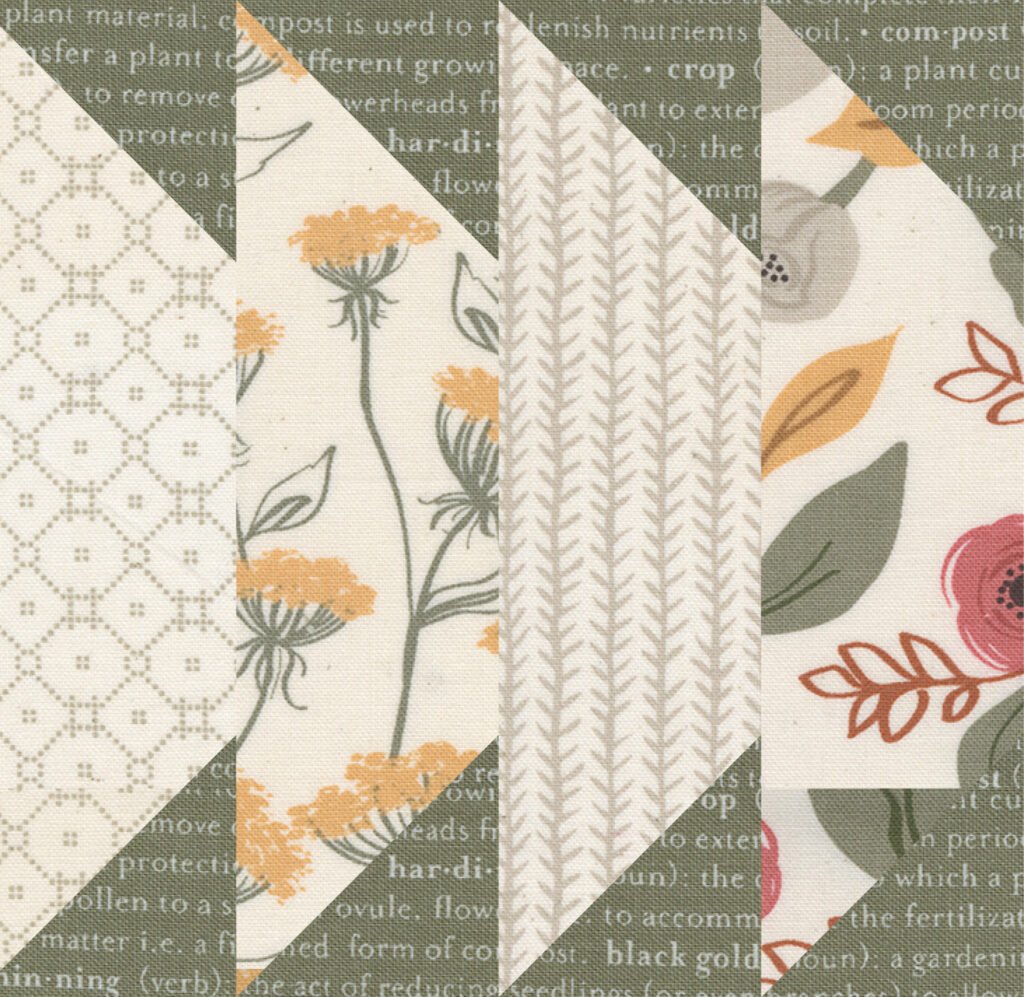 Quilt Along
For more information, check out my original Moda Blockheads 4 post about it here. If you scroll to the bottom of that post, you will find a running archive of blocks released thus far. You can also join the Moda Blockheads group on Facebook for lots of inspiration and a place to share your progress.
You can also get a peek of one of my Moda Blockheads 4 quilt layouts in my last post here. (I'll share specifics soon!)
Don't miss out on a single post! Drop your email address in the box below to get new blog post notifications by email.