National Sew a Jelly Roll Day 2022
Today's the day – it's National Sew a Jelly Roll Day! I hope you get a chance to make something beautiful with those scrumptious 2-1/2″ strips. I'm popping in to share about the FREE new Jelly Roll patterns courtesy of Moda Fabrics + give away a copy of my Jelly Filled book.
Project Jelly Roll – FREE PATTERNS
Today, Moda Fabrics released FOUR free new Jelly Roll patterns on their site. You are definitely going to want to bookmark these for your pattern library! Links are included below:
Jelly Filled Book Giveaway
To spread the Jelly Roll love, I'm giving away a copy of my book: Jelly Filled – 18 Quilts from 2-1/2″ Strips. This book of fabric recipes will help you cook up basic blocks and more advanced designs―triangles, log cabins, hexagons, and even curves―from precut strips or what you have in your stash.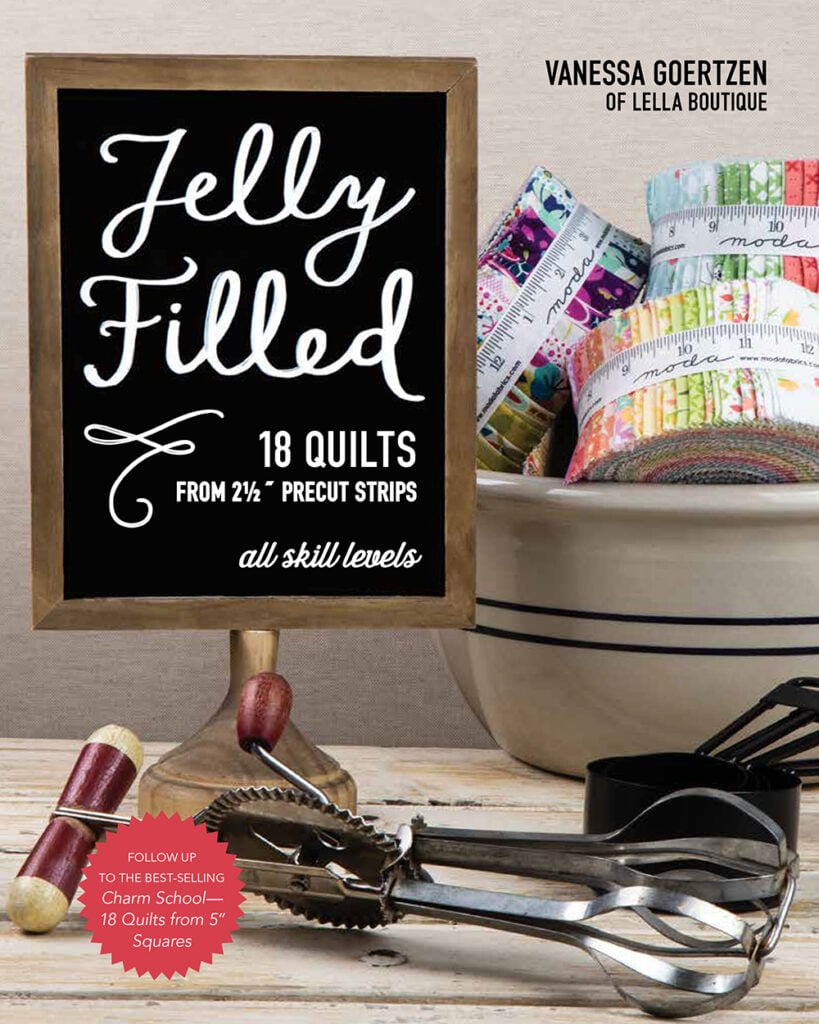 ***UPDATE*** Congrats, Brenda Baughman!
TO ENTER: leave me a comment on this post letting me know what your favorite Jelly Roll quilt pattern is. It can be one you've made, or one you hope to make. (If you need some ideas, you can check out the jelly roll pattern section of my shop here.)
You can also enter on my Instagram and Facebook pages. Winner will be announced Monday 9.19.22
Don't miss out on a single post! Drop your email address in the box below to receive new post notifcations by email.