Rose in Bloom Quilt Along (Blocks 1-6)
Just checking in to see how everyone is doing with the Rose in Bloom quilt along! We're just beginning Month 6 (also Block 6) and giving away some fabulous prizes along the way.
The Rose in Bloom Quilt
I designed the Rose in Bloom quilt as part of the Love Note fabric collection. I'd never designed a sampler or block of the month quilt before, so I teamed up with Fat Quarter Shop to write the Rose in Bloom book. They were so great to work with and I'm really proud on how the book turned out. I had so much fun making the quilt – I even used the layout for my 6″ Sewcialite sampler blocks found here. Here's the full Rose in Bloom quilt in Love Note fabric: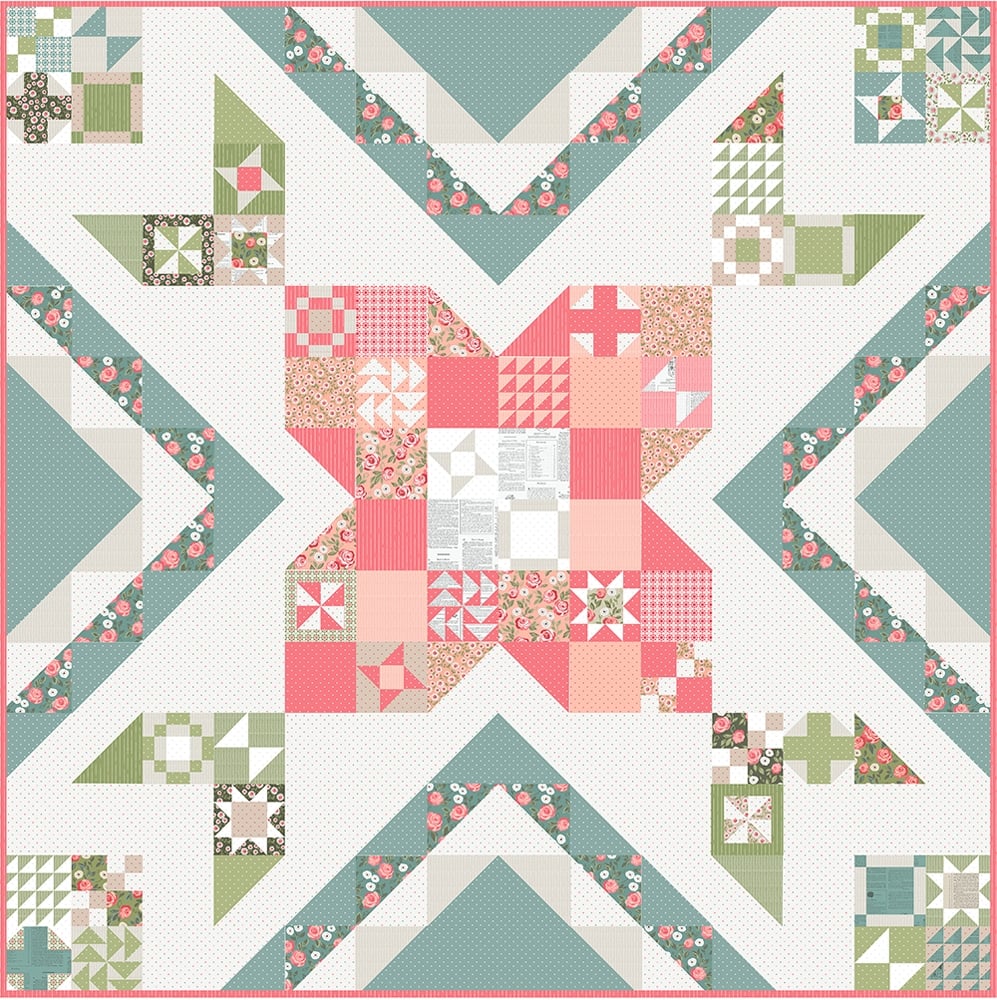 ---
The Quilt Along
Even though the official Rose in Bloom quilt along has already begun, you can join in any time, of course! The schedule is set at deliberate enough of a pace that you could catch up if you really wanted to. (The complete quilt along schedule/details are found here.) And good news – this block of the month program is made to accommodate any skill beginner skill level. Here's a quick look at the blocks made so far:
#RoseinBloomQAL Prizes
Like any great quilt along, there are prizes! Each month, all you have to do is make the assigned block, take a photo, and post to social media with the hashtag #RoseinBloomQAL. (Don't forget to check the full schedule posted here.) May's prize was a fat eighth bundle of Love Note fabric (congrats Jamie C.!), and June's will be a fat quarter bundle of Flower Pot fabric. If you have any questions, please let me know in the comments. Best of luck to you all!