Moda Blockheads 4: (Block 13)
Happy hump day! We are officially halfway through Moda Blockheads 4 Free Block of the Week quilt along. Block 13 is "Evening Delight" by Debbie Maddy. Be sure to visit her blog today to download the free block and check out her story about this block.
Block 13 "Evening Delight"
This block uses a quarter-square triangle (QST) technique. If you are new to QSTs, they're similar to the half-square triangle (HST) technique – except you basically perform the HST technique steps x2. Because I made the 4-1/2″ x 4-1/2″ finished block size, I cut 3″ x 3″ C/D/E squares (slightly bigger than called for) for the QSTs. After the first step, I trimmed the HSTs to 2-1/2″ x 2-1/2″. I used those HSTs to make the QSTs in the next step, trimming them to 2″ x 2″ before final block assembly.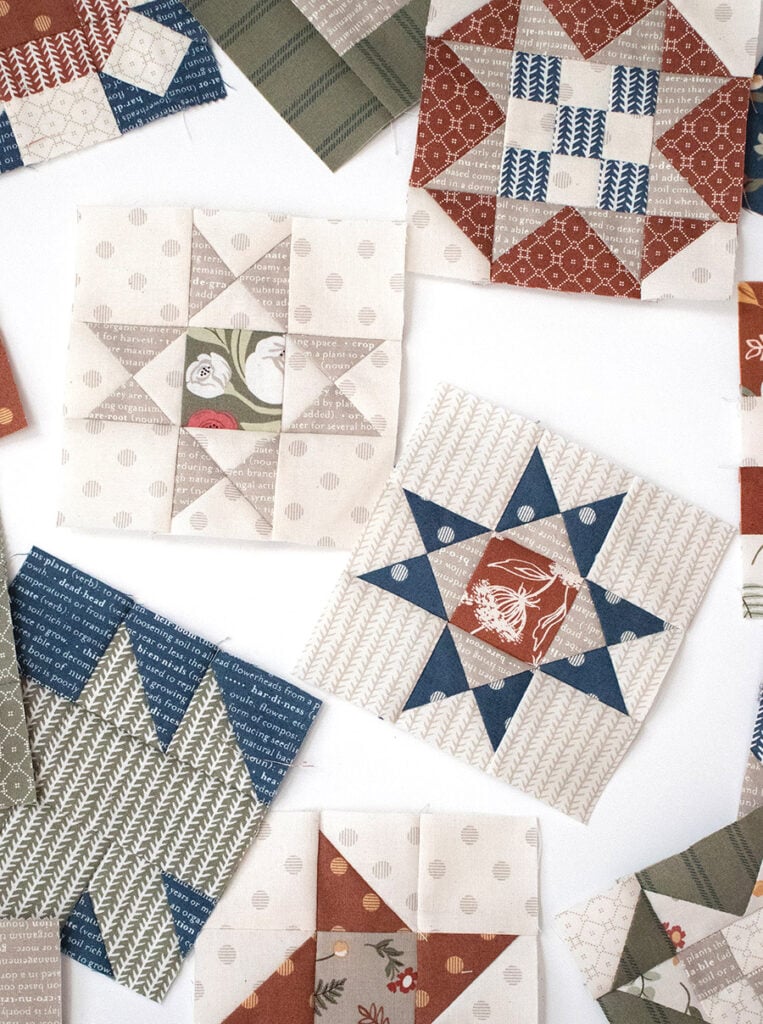 Fabric
In the first pair of blocks, I used Flower Pot fabric. In all of my blocks, I used unidirectional prints. This meant I had to pay attention to the way I placed the squares RST when I made the HSTs. To the (2) C squares: make sure the marked lines mirror each other when making the initial HSTs using them.
The second version is in Love Note.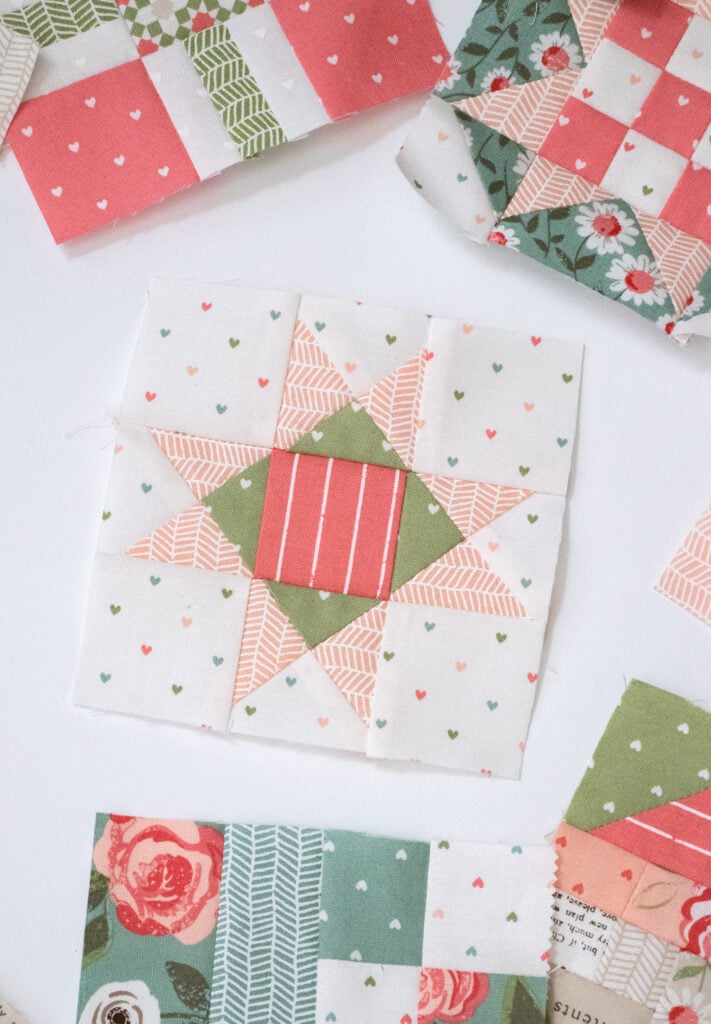 Quilt Along with Me!
Are you sewing along? It's been fun to see the pile of blocks grow. I took a little picture to give you a peek of how the group is looking together. (I'm hoping to begin playing with layout soon.) For more information about the Moda Blockheads 4 quilt along, visit my original blog post here. At the bottom of that post, there is a running archive where you can find all the the released blocks in one place.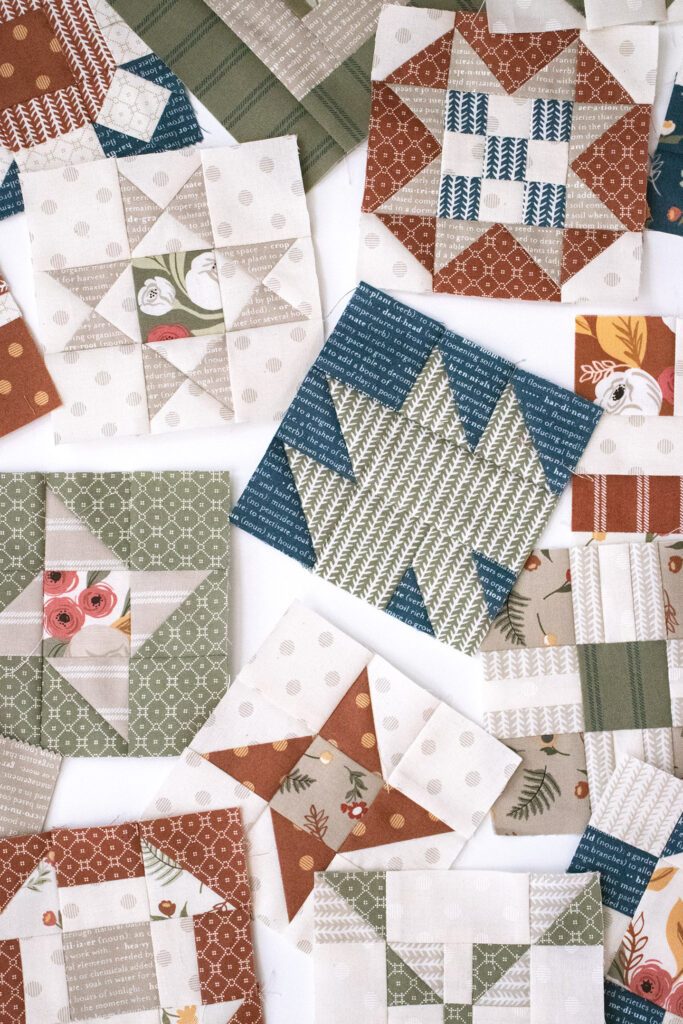 Stay tuned for another new block next Wednesday!