Moda Blockheads 4 (Block 12)
Oh sweet simplicity. Say hello to this week's new free block for Moda Blockheads 4. Block 12 is "Friendship Star" by Deb Strain. If you're on Instagram, go visit Deb's profile @debstrain and give her some love today.
Block 12 "Friendship Star"
As usual, I made the half-square triangles (HSTs) slightly bigger than instructed. (My general rule of thumb is to start out with square 1/2″ bigger than the HSTs will need to be trimmed to.) Because I made the 4.5″ finished square, this means I started out with 2-1/2″ squares and trimmed the resulting HSTs to 2″ square.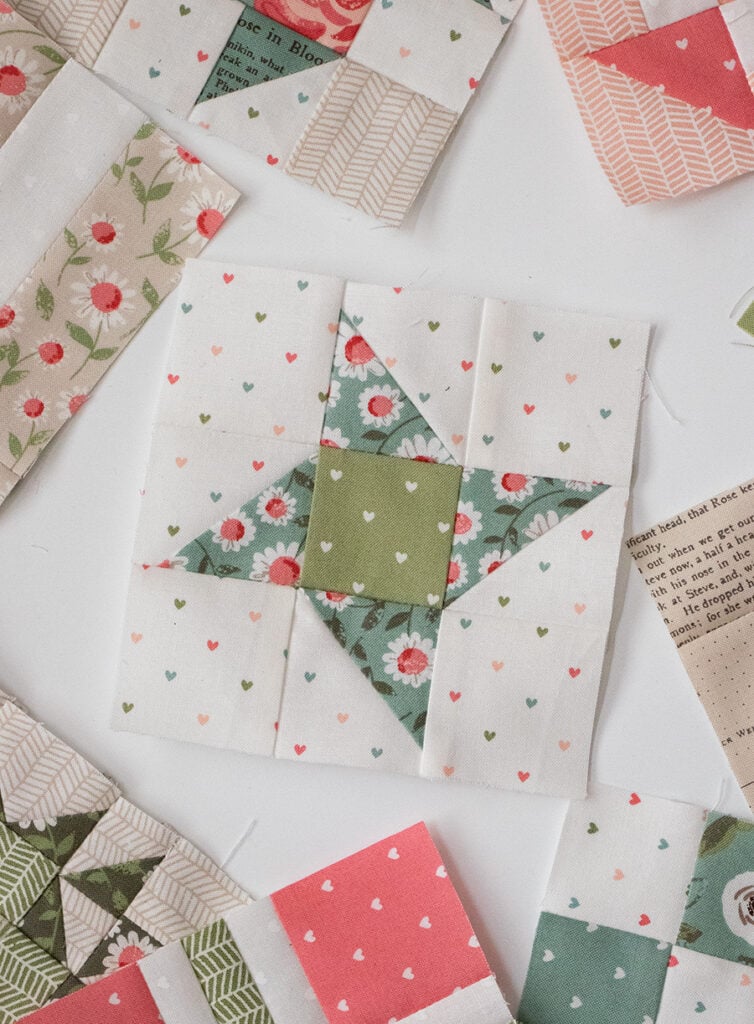 Fabric
For the first block, I used Love Note fabric. When picking fabrics for this block, one of my favorite parts is choosing a fun center print to contrast the star points.
The second set is in Flower Pot fabric. I actually made another set (not pictured) for 4 total in Flower Pot. (I wasn't in the mood to piece Block 11 more than once – it was a lot of tiny pieces. So I just doubled up this week instead.) You can never have too many sawtooth stars.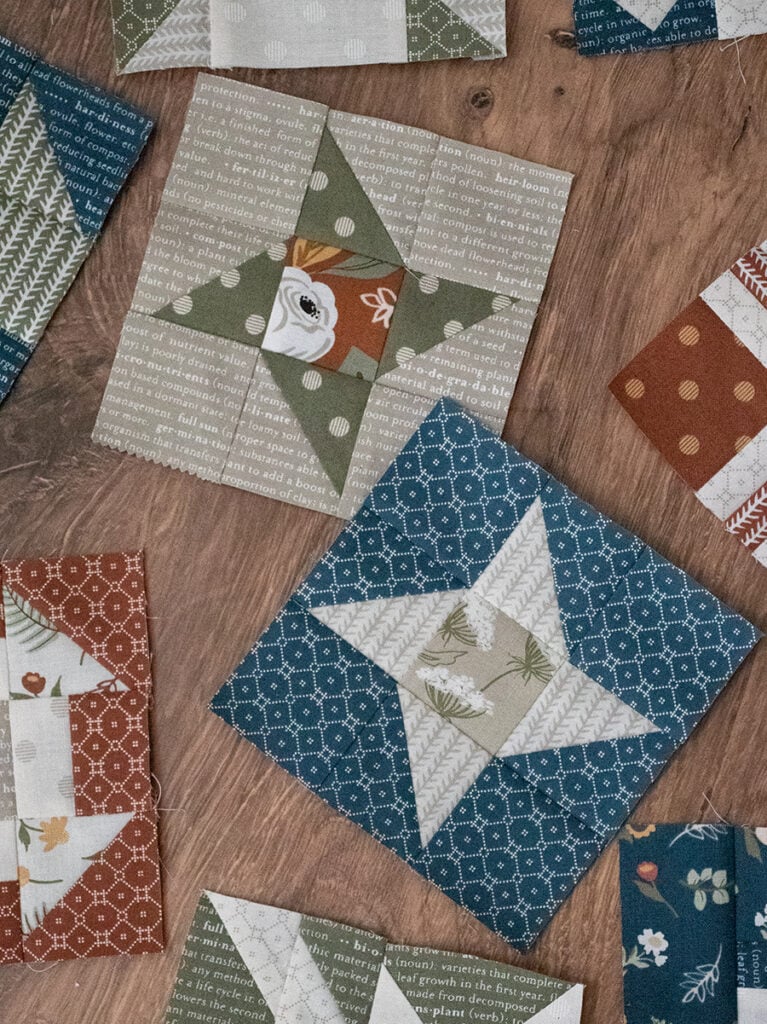 For more info about this FREE block of the week, visit my original Moda Blockheads 4 blog post here. It includes an archive of all blocks as they are released so you can find them in one easy place!
Be the first to know about next week's free block! Subscribe to my blog for new post notifications via email.