Moda Blockheads 4 (Bonus Block 3)
Oooh la la! Another bonus block. I love these extra blocks for Moda Blockheads 4. You never know when they are going to pop up! Bonus Block 3 is "Star Turn" by Lisa Bongean of Primitive Gatherings. She just gave us a new block 2 days ago, and has gifted us another.
Bonus Block 3: Star Turn
This block is a fun interpretation of a sawtooth star block. It's made with a combination of techniques like half-square triangles and flying geese. If you've been sewing along I'm sure you've noticed the alternate method of piecing flying geese. I admit, I am new to the technique and find it quite intriguing. It's definitely less waste than than the traditional way of piecing flying geese, which is always a plus! What do you think about this technique?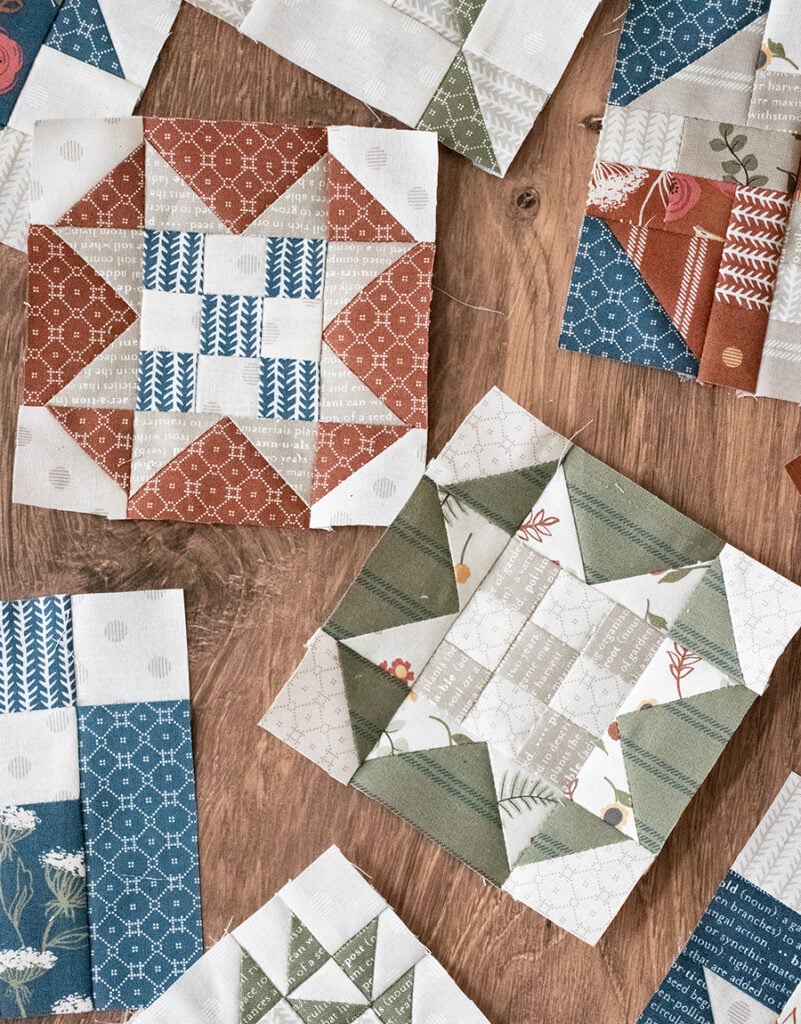 Fabric
Of course, I'm representing the blocks with a few fabric collections (I really couldn't narrow down a favorite so this was my solution). The first pair above is made in Flower Pot fabric and is so warm and sophisticated. Flower Pot precuts have arrived in shops, so I definitely recommend stocking up on this collection while it's available.
The single block version is made in Love Note fabric and is bright, cheery, and full of spring vibes. Quite a contrast to the Flower Pot group and I love them all. It will be really neat to see how these turn out once I decide on a quilt layout.
Quilt Along
For more information about this free block of the week quilt along, check out my original Moda Blockheads 4 post here. I've included a running archive at the bottom there so you can find all the free patterns in one easy spot. You can also join up with the Moda Blockheads Facebook group for more inspiration and a chance to share your progress. It's so much fun!
Don't miss a single post! Subscribe to the Lella Boutique blog below for new blog post notifications by email.