Moda Blockheads 4: (Block 7)
A new month means more new blocks to looks forward for Moda Blockheads 4. Today's block is brought to you by Lisa Bongean of Primitive Gatherings and is called "Game Board." Visit Lisa's blog today to download the free block pattern and give her some love!
Block 7 "Game Board
Fabric
The fabric for the first block is from Love Note. I really enjoyed making this block – the strip piecing technique is really helpful in making the center checkerboard design.
The second set is in Flower Pot fabric. All of these blocks are in the 4.5″ finished size. The only downside to the strip-piecing method for the checkerboard center is manifest here – unidirectional prints aren't going to stay that way. I knew that going in but wanted a near-solid print so I'm not fretting over this detail. But if that sort of thing bothers you, bear that in mind when choosing your fabrics.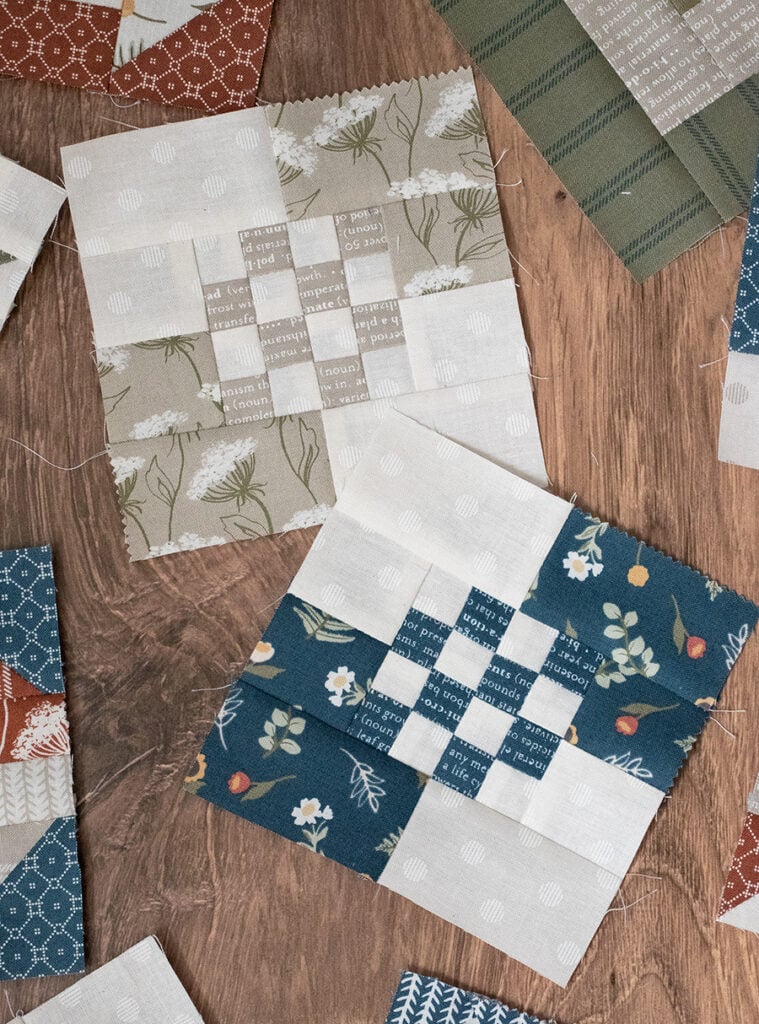 To learn more about this free block of the week, visit my original Moda Blockheads 4 post here – including a running archive of blocks released.
Don't miss out on a single post! Subscribe to the blog and get new post notifications by email.