Moda Blockheads 4 (Block 8)
Welcome to another week of Moda Blockheads 4. Block 8 is "Wild Geese" by Kate Spain. Be sure to visit Kate's website today to download the free block and get all the juicy details about it.
Also – tomorrow (5.12.2022) is the last day to get 20% off in the shop! This discount is good towards all quilt patterns, books, and fabric kits. No coupon needed – the 20% off is automatically applied at checkout.
Block 8 "Wild Geese"
I made a few changes to construction… rather than making it out of half-square triangles, I opted for fewer seams and made flying geese instead. Because I'm making the smaller 4.5″ finished block size, I figured fewer seams would be helpful.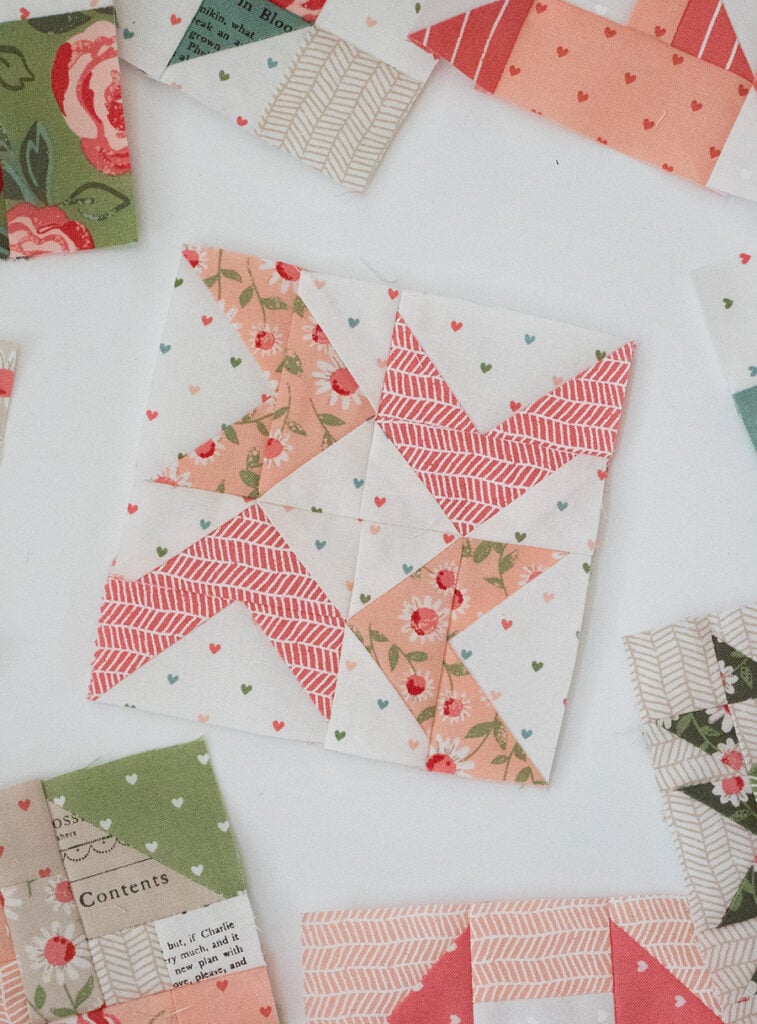 Fabric
The first block is made in Love Note. I often use the "Lovey Dot" heart print for the block backgrounds. Which can present a challenge as it's unidirectional. Sometimes I have to pay attention during cutting, and almost always when I'm piecing and placing prints right-sides together.
The second set is in Flower Pot fabric. These blocks are In the 4.5″ finished size and look a little funky since they aren't sewn into the quilt-top yet.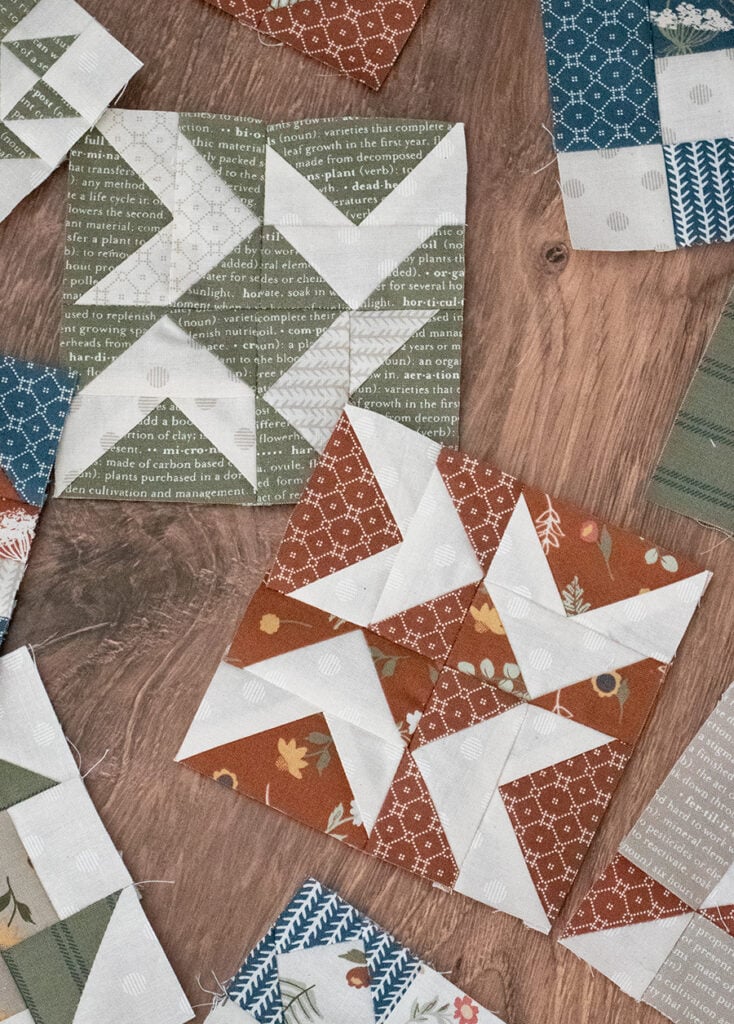 For more info about this free block of the week quilt along, visit my original Moda Blockheads 4 blog post here – Including a running archive of blocks released. You can also follow along in the Moda Blockheads 4 facebook group and check out everyone else's blocks.
Don't miss out on next week's blog. Subscribe to the blog for new post notifications by email.