FREE DOWNLOAD: Smart Cookie Quilt in Flower Pot Fabric
My cousin Stephanie has a gift for planning beautiful parties. I have drooled over many a charcuterie board she has thrown together. There is an art to such a thing; a sense of order while making it appear effortless. This quilt is an ode to her and those who make magic for others. The placement of the blocks gives an illusion of overlapping stars – and it easier than it looks. In fact, the hardest part will be deciding how scrappy to go… Maximize the variety with a Jelly Roll – or simplify with fat quarters. No matter what you decide, this design is sure to impress – no magic wand required.

excerpt from the book, Jelly Filled – 18 Quilts from 2-1/2″ Quilts
Download the Free PDF
This is the "Smart Cookie" Jelly Roll quilt pattern and was written for my book, Jelly Filled – 18 Quilts from 2-1/2″ Strips. It's a fun twist on a traditional log cabin design. (My obsession with log cabin blocks runs rampant here.) Thanks to the publisher, they have given me permission to give you a FREE PDF download of the Smart Cookie jelly roll quilt pattern. (Thanks, C&T!)
---
Layout
The full mockup of Smart Cookie below will give you an idea of my Flower Pot jelly roll strip placement. And good news – Flower Pot precuts are headed to indie quilt shops now, which means you can stock up on supplies to make it now. Click the button below for a full materials list. Share it with your favorite local/online shop and see if they can put a kit together for you.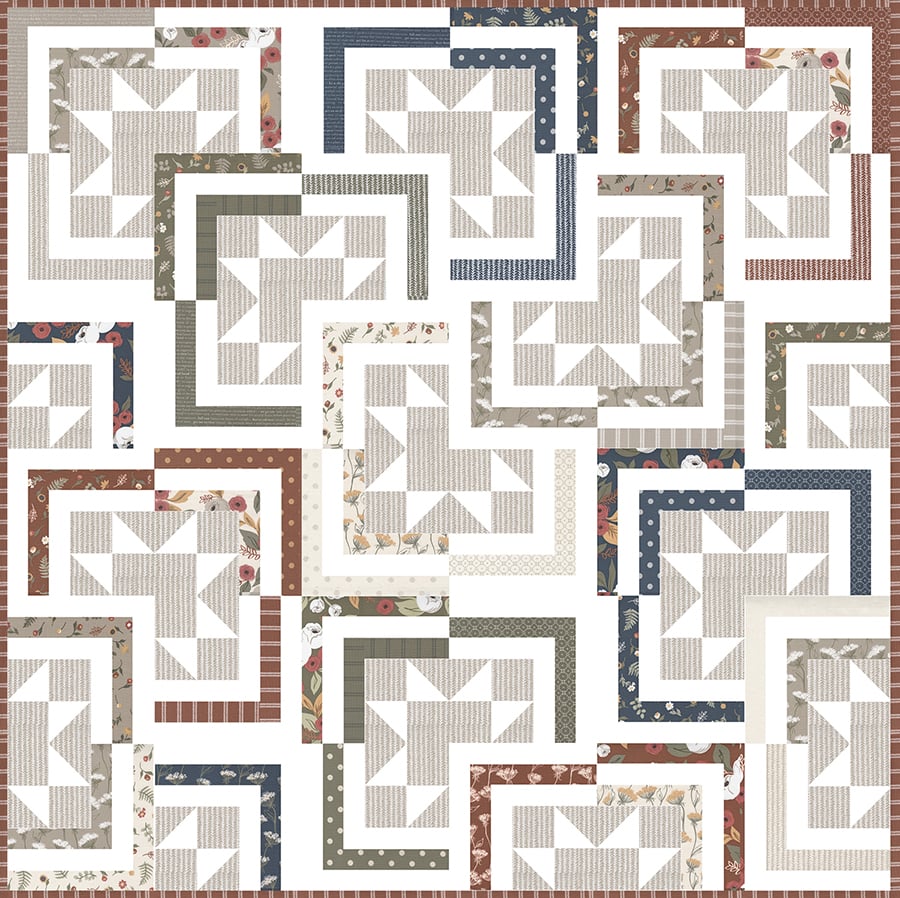 ---
Quilt Details: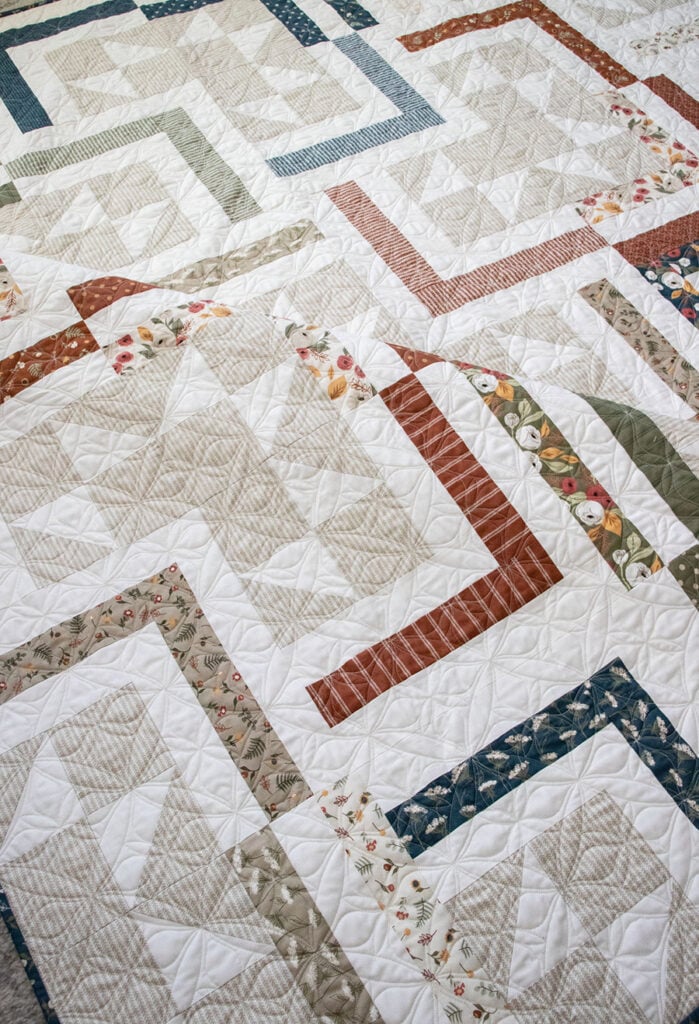 ---
The Jelly Filled Book
If you like this FREE pattern, consider checking out my book, Jelly Filled – 18 Quilts from 2-1/2″ Strips. Here's a preview of all 18 quilt designs found in the book: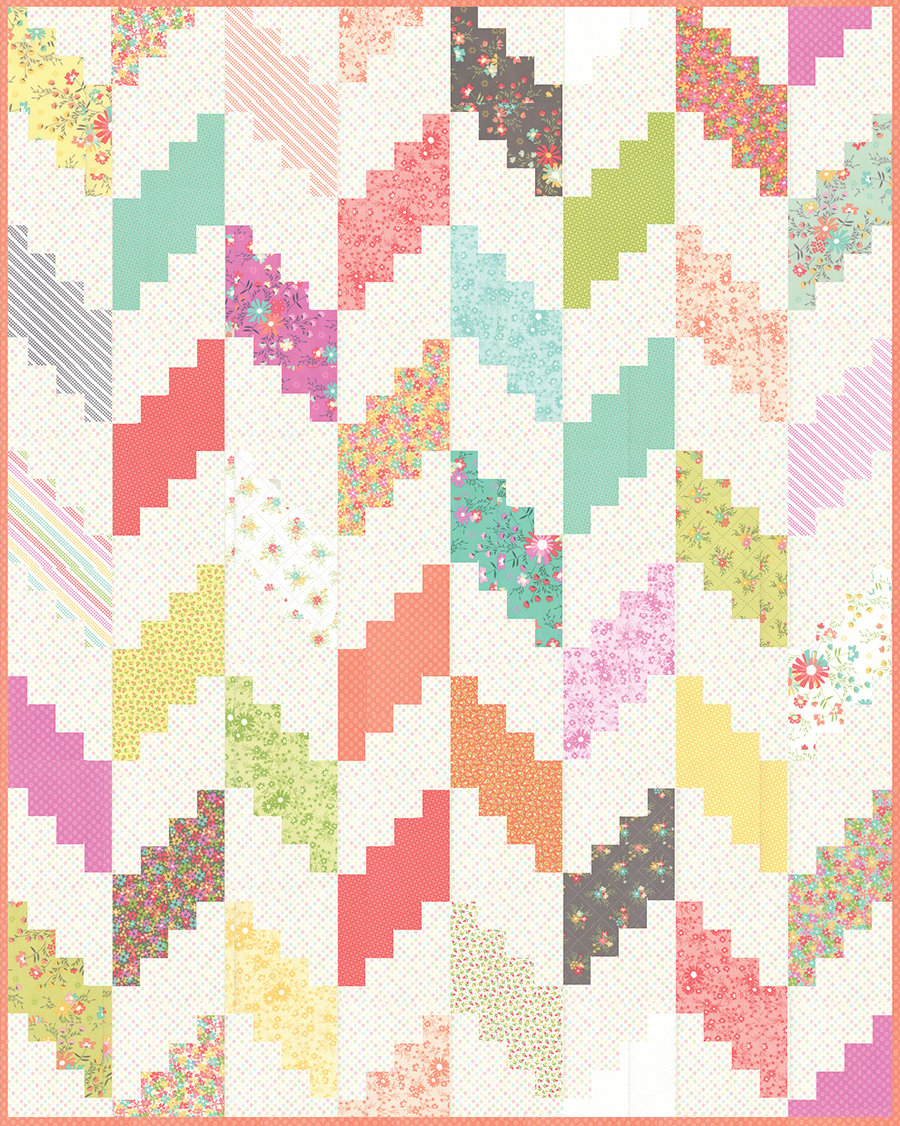 ---
Do you enjoy making Jelly Roll quilts? Let me know in the comments!
Don't Miss Out
Subscribe to this blog to get new post notifications via email.
---
Like this post? Drop your email in the box below to get new post notifications via email.