Moda Blockheads 4: (Block 6)
How cute is this week's new block for Moda Blockheads 4?! Block 6 is "Spinning into Spring" by Linzee McCray. This spunky little pinwheel block is irresistible. Be sure to check out Linzee's blog post here to download the free block and learn more about the inspiration behind it.
Block 6 "Spinning into Spring"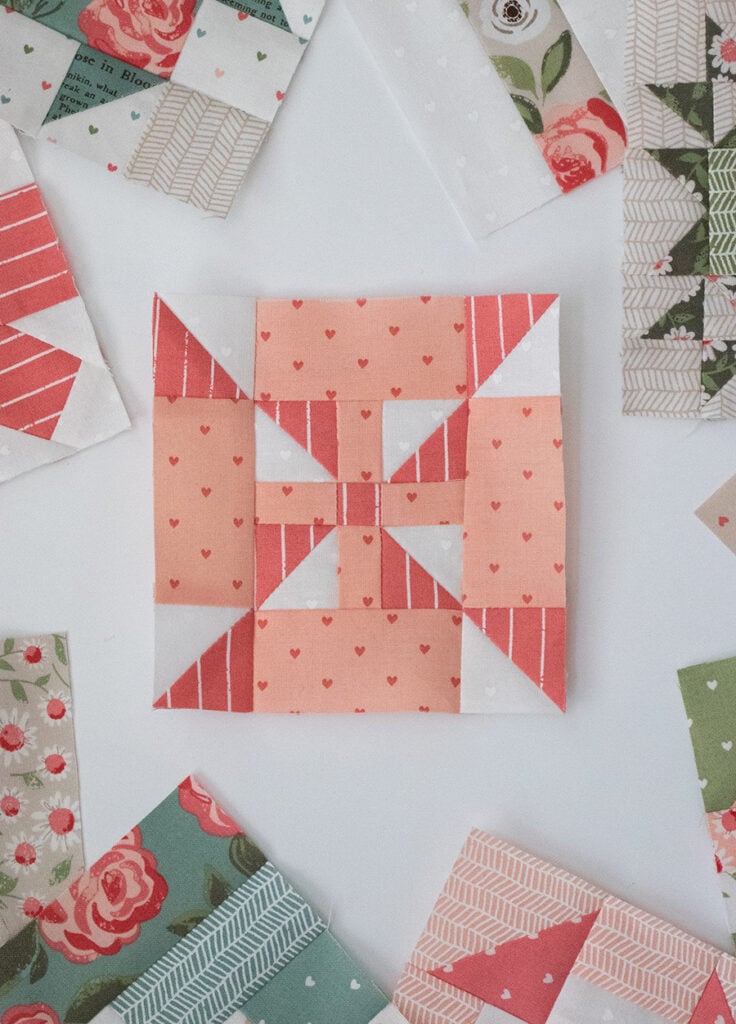 Fabric
My first block uses Love Note fabric. I used all unidirectional prints for this one so I really had to pay attention when I was cutting and making my half-square triangles. As usual, I started with squares 1/2″ bigger than what the half-square triangles needed to be trimmed to.
The second set is in Flower Pot fabric. I think the taupe and clay combo might be my favorite this time around. The "Glossary" text print makes me so happy – it's chalked full of all sorts of gardening terminology.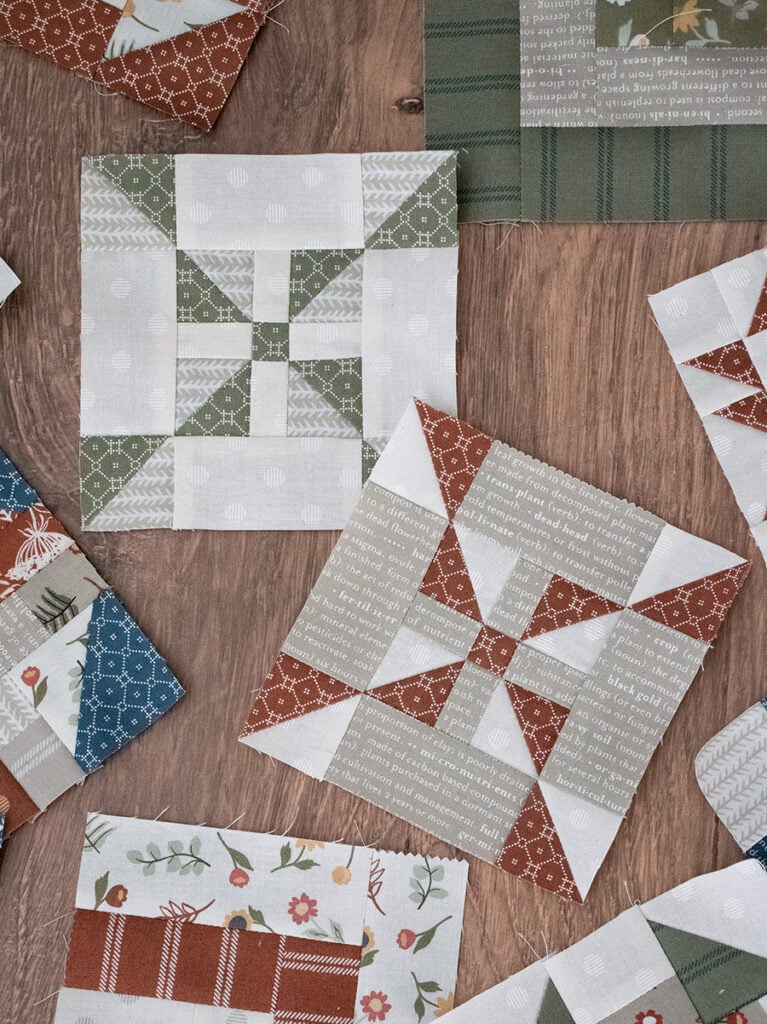 For more information on this quilt along, check out my original Moda Blockheads 4 post here – including a running archive of blocks released so far.
Don't miss out next week's block – subscribe to the blog to get new post email notifications.