Moda Blockheads 4: (Block 2)
It's Wednesday! New block time for Moda Blockheads 4 free block of the week. Block 2 is "Cooee" by Jenelle Kent of Pieces to Treasure. Check out Jenelle's blog here or download the free pattern here. Of course, if you're new here and would like more information about Moda Blockheads 4 (and access to a updated archive of the free blocks), check out my original MB4 post here.
Block 2 "Cooee"
This was a fun block to play around with. For one block, I organized the colors so the center would form a "pinwheel" sort of shape in the center. For another, I grouped the colors in sections. Side by side, you can see it makes them look like completely different blocks! Pretty cool. I made the 4-1/2″ finished block sizes of these sets. The only tweak I made to the instructions was to add 1/8″ to my A/B pieces used to make the half-square triangles (HSTs). I like to make them a little bigger so I can trim up. This is an especially important step when working with such small pieces – precision is key here!
The first set is made in my Flower Pot collection.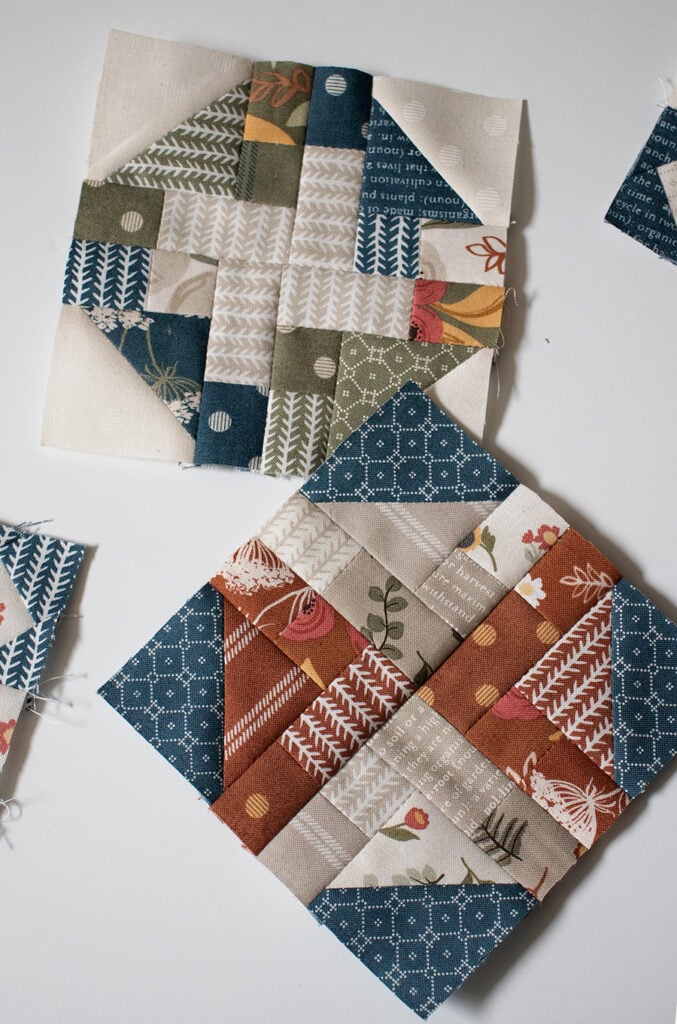 This one is made in my Love Note fabrics. Some of the prints are unidirectional so I had to pay attention when making the HSTs. I also made my half-square triangles a little more scrappy than the instructions implies.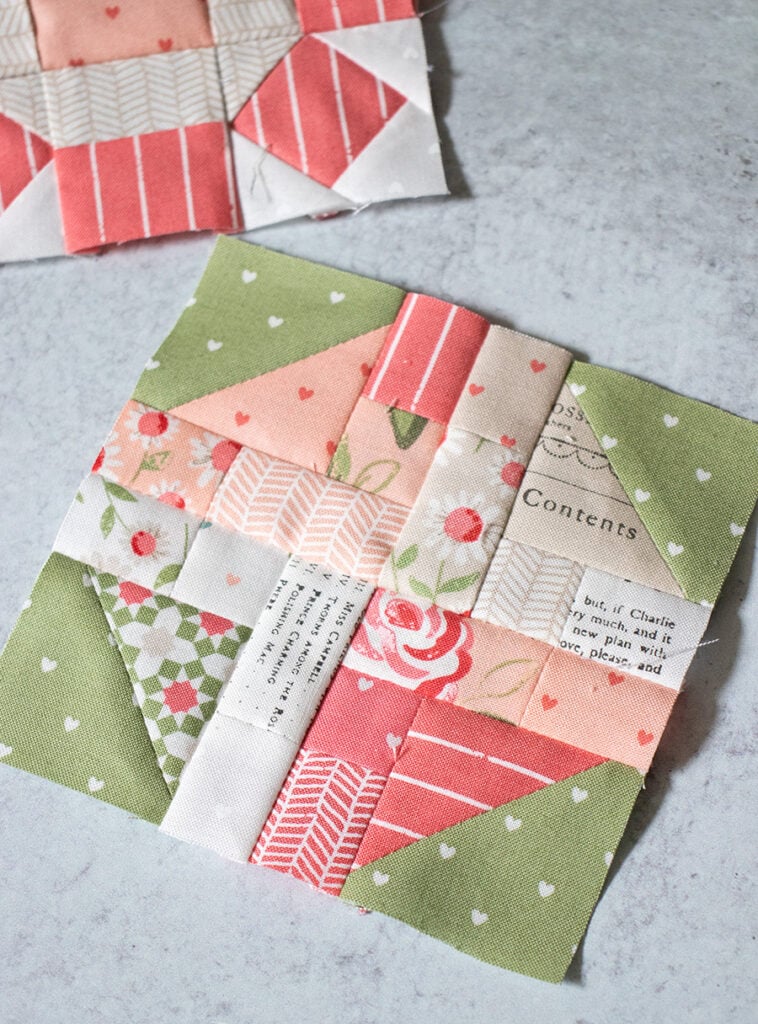 Aren't these sweet? Which one do you like best? Let me now in the comments below.