Lovey Dovey Quilt Block (The Video Tutorial)
Christmas is coming, and love is in the air! Love Note yardage has arrived in shops – and the irresistible precuts and Lovey Dovey boxed kits are on their way. (They should begin popping up in shops next week, right before Christmas.) Speaking of the Lovey Dovey dove quilt, I have a fun surprise…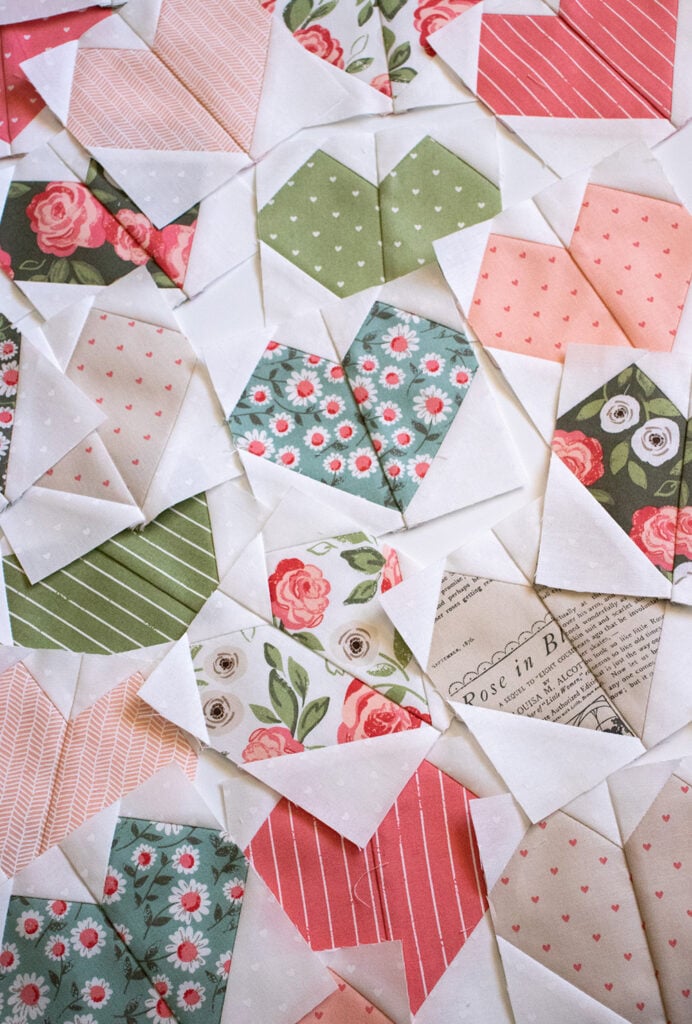 NEW – Lovey Dovey Video Tutorial by Vanessa Goertzen of Lella Boutique
Back in September, I visited the folks at Fat Quarter Shop in Texas. I shared a trunk show here, but also made a few video tutorials. The first of these new videos dropped last week – and begins with a full tutorial (+ all my tips and tricks) on how to make the Lovey Dovey quilt block. At a glance, this quilt can look super intimidating, I know! My hope is that you will give the video a watch so you can see how this cute little dove + heart combo comes together.
The full Lovey Dovey block tutorial can be accessed below on Fat Quarter Shop's YouTube channel.
A Few Tips + Tricks to Remember:
A big key to making this block is

organization

. I recommend labeling all of your pieces – there are many to keep track of! My go-to for labeling pieces is Fat Quarter Shop's Alphabitties labels. These are easy to use and of course are reusable. I needed both the regular and expansion packs.
Trim the units as you go! Don't skip this part. Each step will tell you what the unfinished unit should measure – be sure to measure and trim accordingly. It may not seem like there is much to be trimmed, but each little bit of excess adds up and further along in the pattern. You'll be glad you did! This note is especially important for the heart units, the striped wing units, and the sawtooth star units.
To get the best results on your easy corners, press the corners out FIRST before trimming the excess. This will basically show you where the pressed-out corner should end up as it aligns with the point underneath. Even with this tip, your units will probably still require some trimming.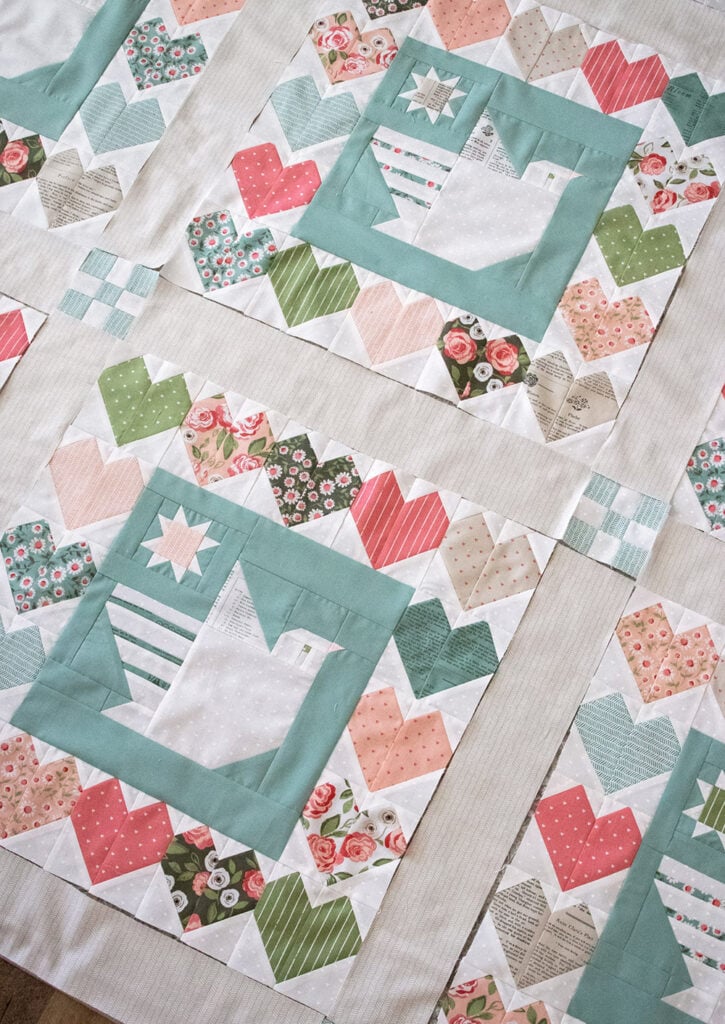 Lovey Dovey Kits in Love Note Fabric
If you'd like to make this quilt, check with your favorite local or online shop to secure a kit before they sell out!
I do have a few more Lovey Dovey boxed kit preorder spots listed in my shop (shipping included, US only):
If you'd like the Lovey Dovey pattern only, you can get a copy of the PDF here or a printed booklet here.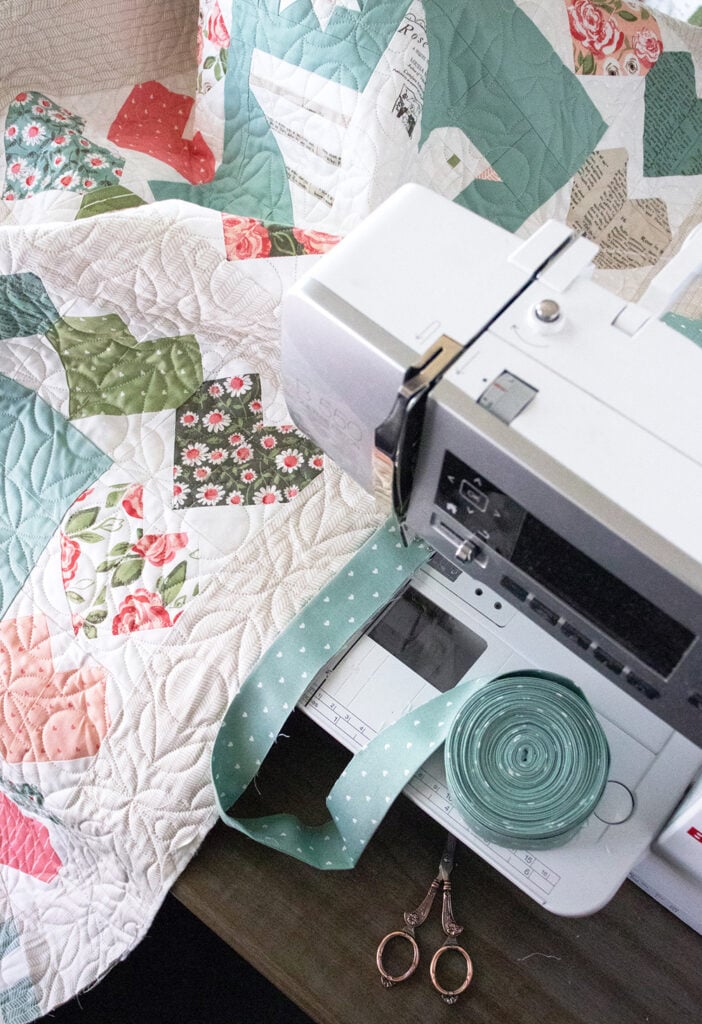 ---
Like this post? Drop your email in the box below to get new post notifications via email.