Happy New Year!
Who's ready to stitch something beautiful in 2022? I don't know about you, but I sure love the idea of adding beauty into the world through quilting. As I look back on 2021, it looks like I added 23 new quilts to my stash this year! (Actually a few more than that – there are still a few that need to be bound and photographed – so I won't count those until next year.) My angel of a mother pieced 5 of these for me, and I pieced the remaining 18. I thought it would be fun to look back, so here's the 2021 gallery of new Lella Boutique quilts: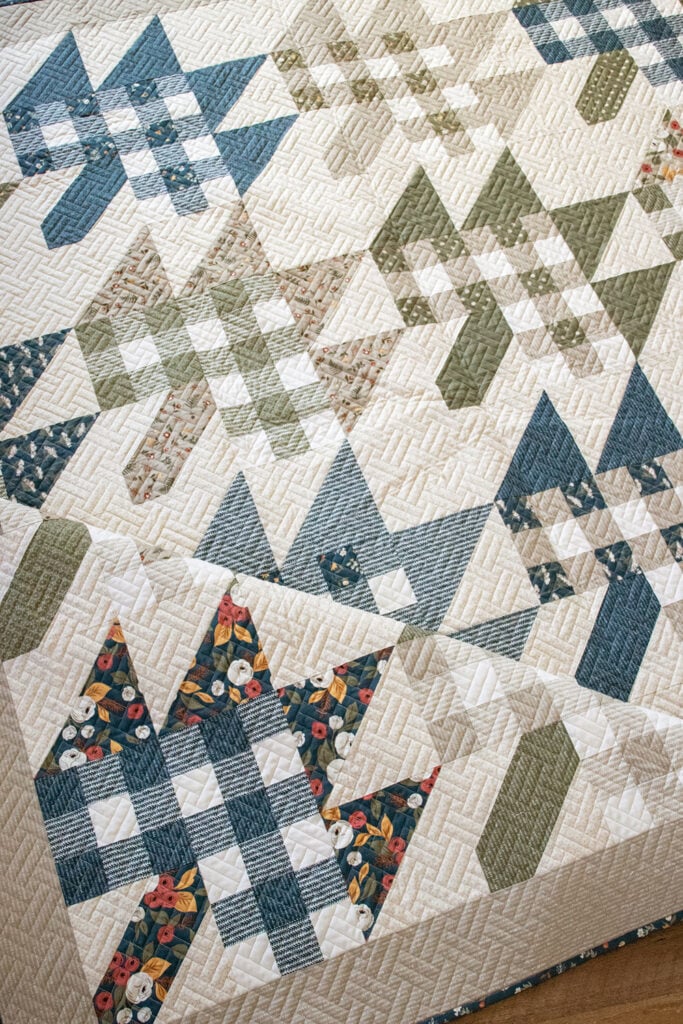 I've labeled all the names- if you want to learn more about any of these projects individually, feel free to browse the blog -or- enter a specific search via the search tool in the sidebar 🙂 Just a couple of quick items of business:
New Year's Sale – 15% OFF
Ring in the New Year with new ideas and a discount! Get 15% everything in the shop through New Year's Day 1.1.2022. (Discount is automatically applied at checkout.)
Better late than never right? These darling designer boxed kits include everything you need to make the Lovey Dovey quilt top + binding. (Backing NOT included.) If you preordered a kit from me, you should have received a shipping notification already – they're on their way! I have a few extras in the shop for anyone who would like one.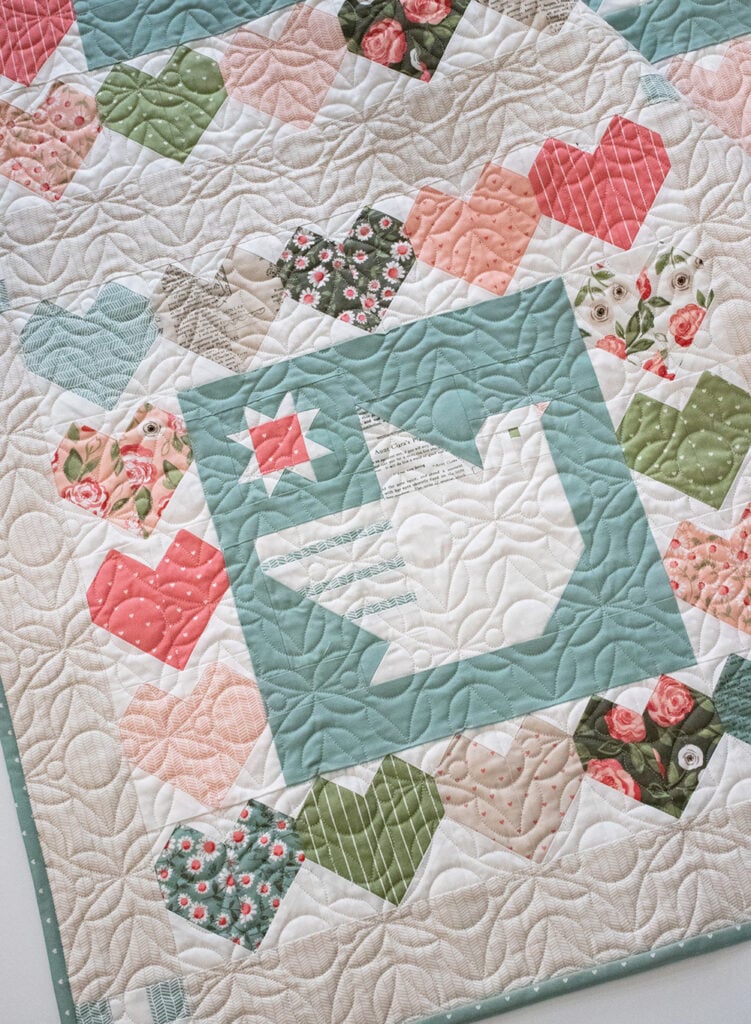 Last Day for December's $5 Pattern
Flourish is on sale for $5 in December – snag a copy while you can! This is the original tester block made in Love Note fabric.
Love Note Precuts are in Shops Now
Guess what arrived with the Lovey Dovey boxed kits… all of the Love Note precuts! The yardage arrived last month, so it's nice to finally have all those precuts too. Check in with your favorite local or online shop to stock up on Love Note.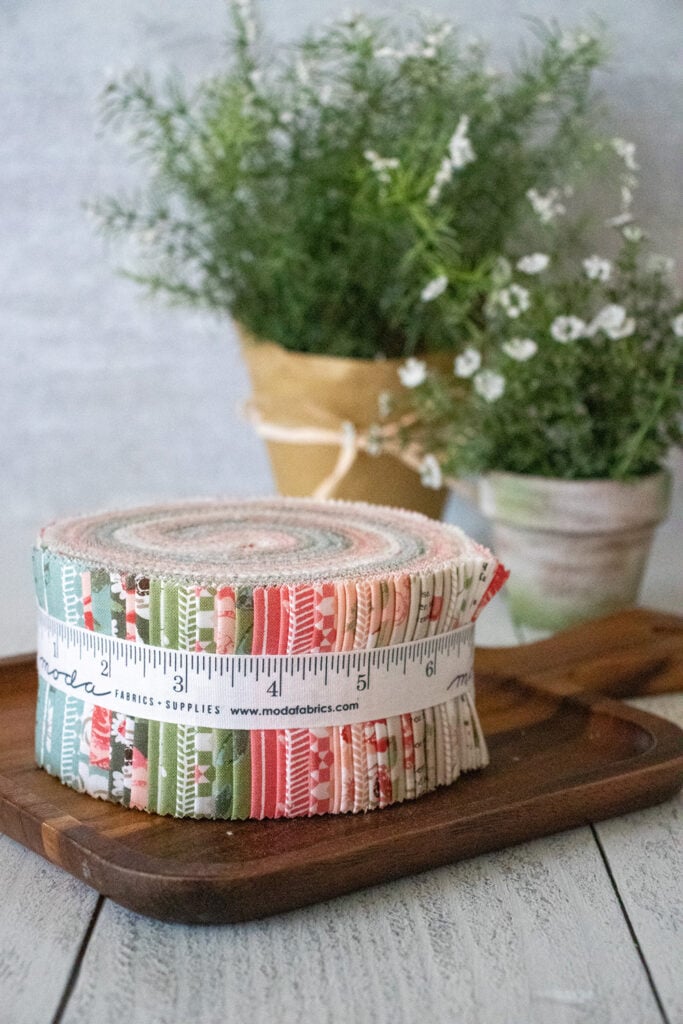 I'm excited to share more brand new fabric and quilts in the coming year – stay tuned! I could not do any of this without your support, so thank you so much for supporting my small business and family. Happy New Year!
---
Like this post? Drop your email in the box below to get new post notifications via email.