Quilt Labels
Do you use quilt labels? They can add such a cool personal touch your finished projects. There are many different kinds and we'll talk a little bit about them. But first, here is a peek at my latest finish (the Gather quilt with the ivory background) with its cute little custom Lella Boutique label peeking out from the back.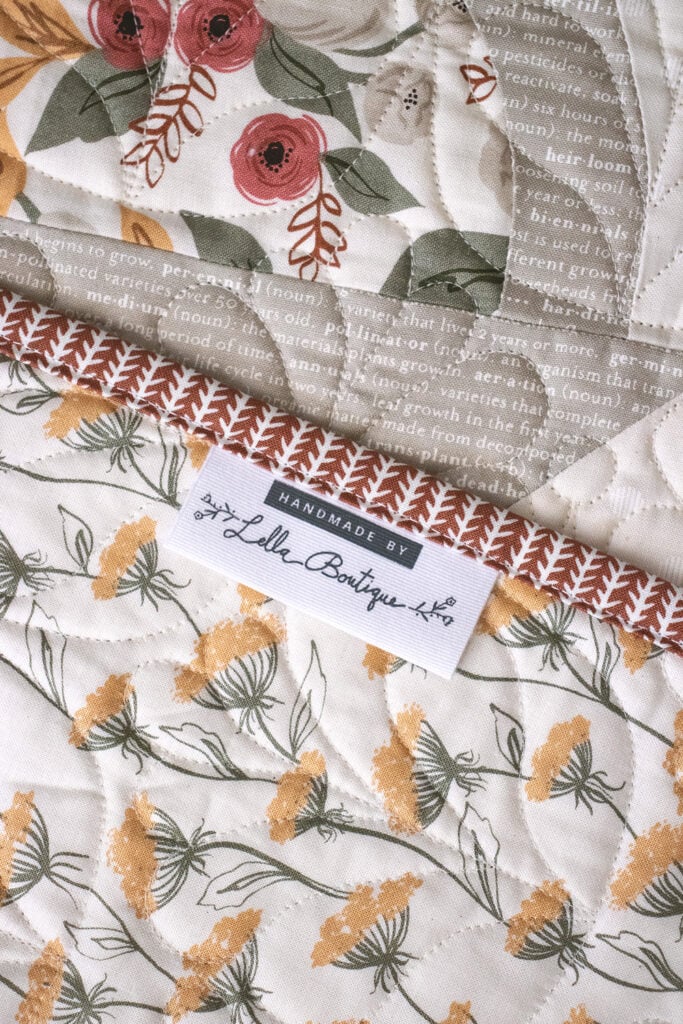 ---
Why Label Your Quilt?
There are several reasons and kinds of labels. Let's discuss a few of them.
Some labels are used to document a quilt's information. These labels will generally have several blanks to fill in such as the pattern name, fabric used, maker name, quilter name, date completed, etc. I have never used this kind but some people really love to keep that information handy.
A label can provide washing or special care instructions. I love the idea of this one, especially for gifting.
A lot of labels are intended to add your signature to a quilt (this is the purpose of mine). Fat Quarter Shop carries a variety of premade labels here but you can also have custom ones made. (I'll share more about mine in a minute.)
Others labels are just plain funny or beautiful and don't serve any real purpose other than aesthetic. (Check out some of these humorous ones designed by Kylie and the Machine.)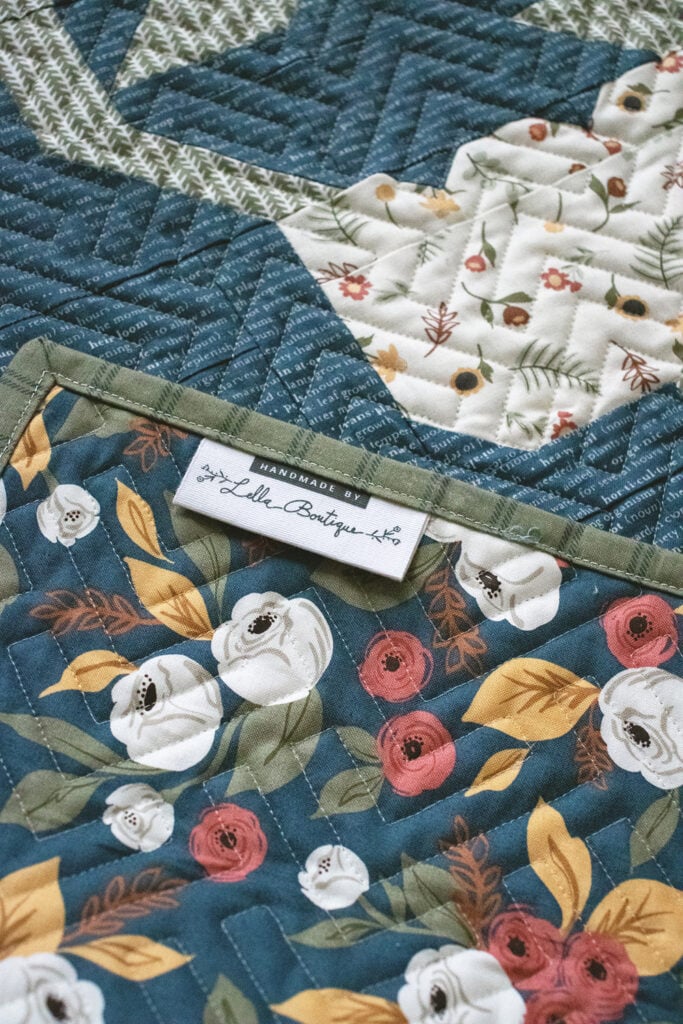 ---
Custom Labels
If you make a lot of quilts like I do, it might make sense to order custom labels. I noticed some of my quilter friends have used the company CustomLabels4U.com so I decided to give them a try. They were great to work with and I love how mine turned out. For anyone interested, I thought I'd share the specifics of my order:
White background
Center Fold
Height 1″ after fold + .25″ SA (seam allowance)
Length 2.5″
I ordered 100. Should last a while I would think!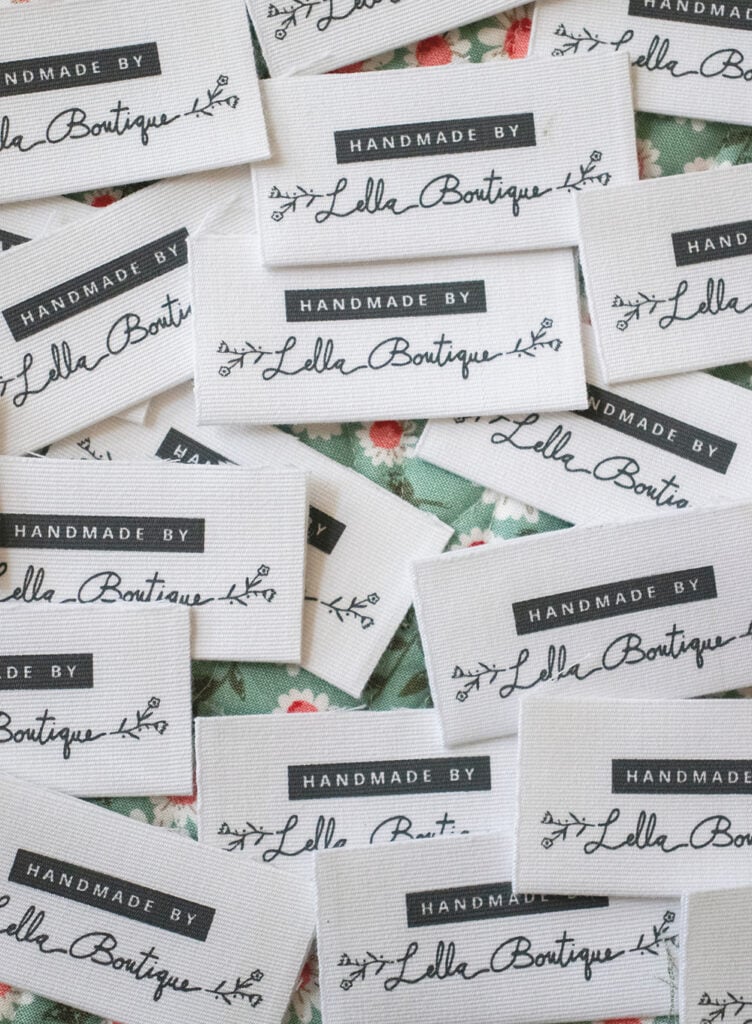 Adding the Labels
Since mine are folded in half, I just cover the raw ends at the top by tucking this into the binding of my quilt. Referring to Step #13 of my machine binding tutorial, I've added a little note to where you add this kind of folded label in the process!
For application of a flat label, check out this video by Me & My Sister Design on the Fat Quarter Shop channel found here.
---
Like this post? Drop your email in the box below to get new post notifications via email.