Sampler Spree Quilt Along (Week 8)
Hello friends! I'm sorry to say this is the only blog post you'll see from me this week. Things have been even busier than last week. As soon as I finished writing and testing new patterns, new secret fabric showed up on my doorstep. But don't you worry – I took a little break yesterday to make 3 new blocks for the Sampler Spree Quilt Along. I also started sewing all my blocks into my scrappy leaf layout but am not quite ready to show it to you yet.
Sampler Spree Quilt Along
Blocks #26-28
These cute block patterns can all be found in Susan Ache's Sampler Spree book.
In numerical order:
Block 76 "Premium Prize" (page 57)
Block 84 "Coxey's Camp" (page 63)
Block 88 "Forest Paths" (page 66)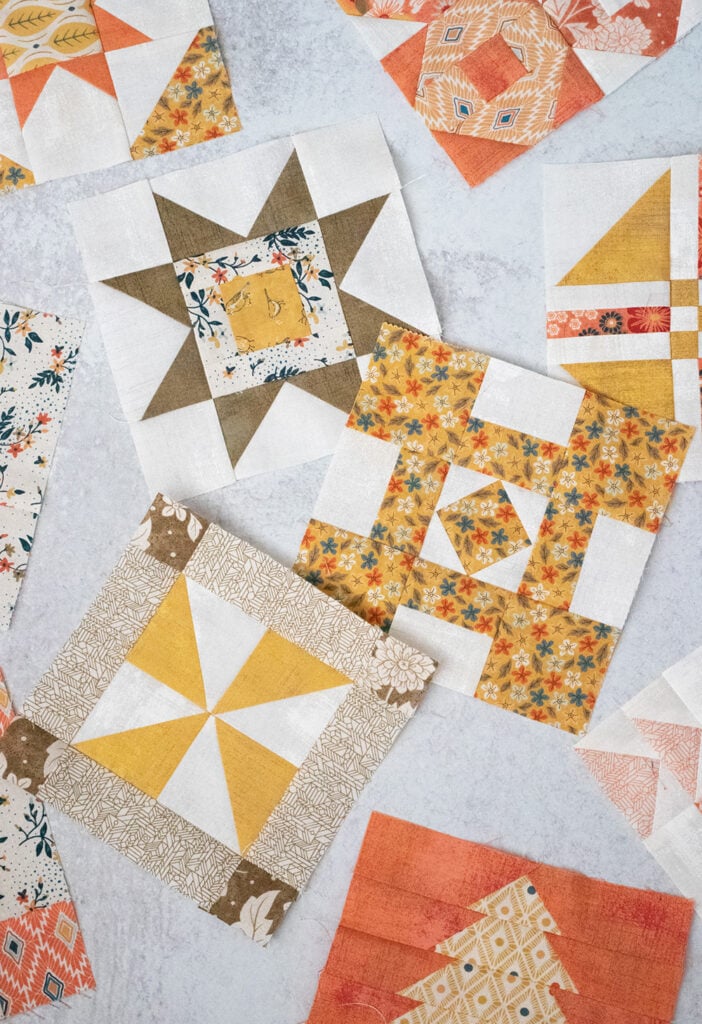 Fabric + Layout
Fabric

: I'm sewing with the lovely Cider fabric by BasicGrey for Moda Fabrics

Layout

: I designed a scrappy leaf layout plan found

here

. I'll be plugging the 6″ sampler blocks in the layout in the designated areas, alternated with assorted print squares. This is a general mockup since I haven't plugged in the individual sampler block designs: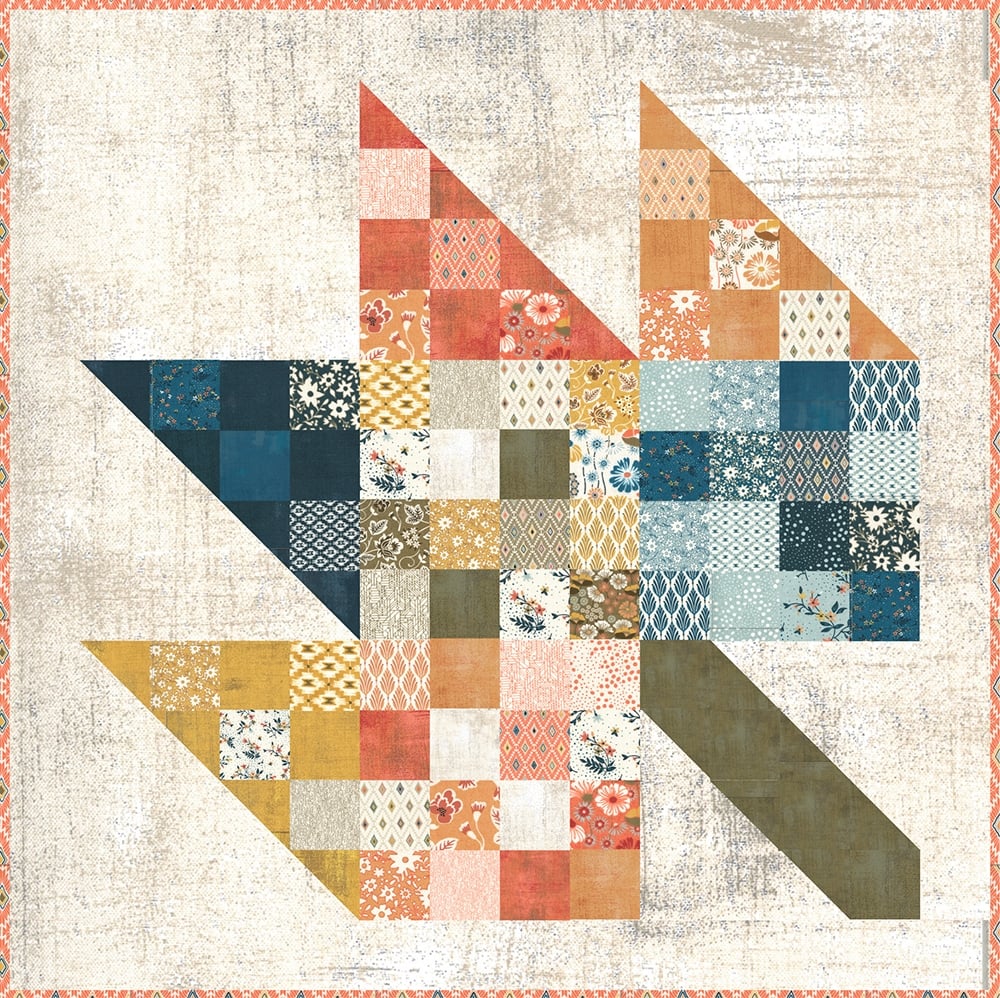 Want to Sew Along?
It's never too late to join! Get all the official details of the Sampler Spree Quilt Along here (including the 10-week breakdown + bonus layout options). The group will be making 10 blocks per week in a scavenger hunt style – a random block assignment from the book each week in a certain color. I'm making 3 per week instead. (The good news is you get to make your own rules!)
Just a couple more weeks left. Stay tuned for next week's blocks – 3 in mostly the gingerbread color.
What do you like most about this sampler spree quilt along? Let me know in a comment below!
---
Like this post? Drop your email in the box below to get new post notifications via email.