Sewcialites Quilt Along: Free Block of the Week (Block 35)
Another Friday, another new block for the Sewcialites Quilt Along by Fat Quarter Shop. Can you believe next week is the last new block?! I have really enjoyed sewing along with this quilt along. Today's new block is Block 35: "Compassion" by Anne Sutton of Bunny Hill Designs.
Sewcialites Quilt Along Block 35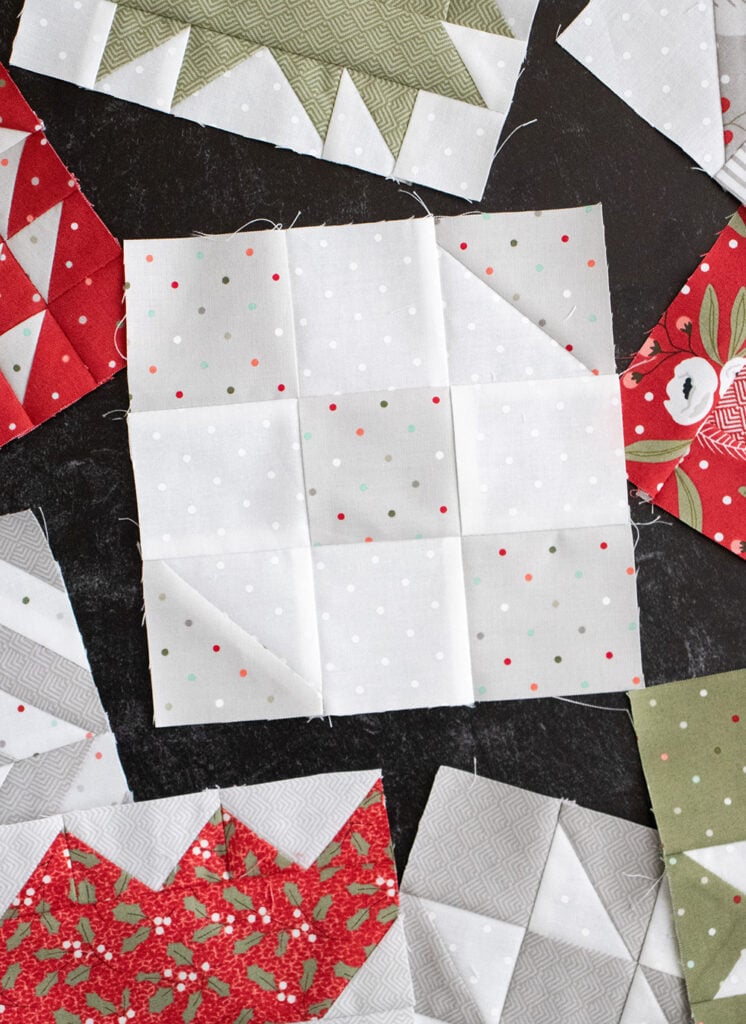 The Fabric + Layout
I'm using my upcoming Christmas Morning fabric collection for Moda (due in shops July). I'm making 40 Sewcialites blocks total (a few extras) and dividing them into groups by color: 10 red blocks + 12 green blocks + 16 grey blocks + 2 low volume. I keep them organized in their color groups since they will be grouped together in the final quilt layout. Today's block belongs to the "low volume" or "grey" pile. If you want to jump ahead and see my planned layout, click on the button below:
Are you Quilting Along?
Share your Sewcialites quilt blocks using the hashtag #SewcialitesQAL. You could win a fabulous prize from Fat Quarter Shop by sharing your blocks on Instagram–be sure to tag them in your post to enter to win.
Here is the full Sewcialites Quilt Along schedule + Pattern Archive:
Block 36: TBA by Corey Yoder of Coriander Quilts
Which sewcialites quilt along block do you like the most? Let me know in a comment below!
---
Like this post? Drop your email in the box below to get new post notifications via email.