Mountainside Quilt Kit in Smoke & Rust + Fabric Giveaway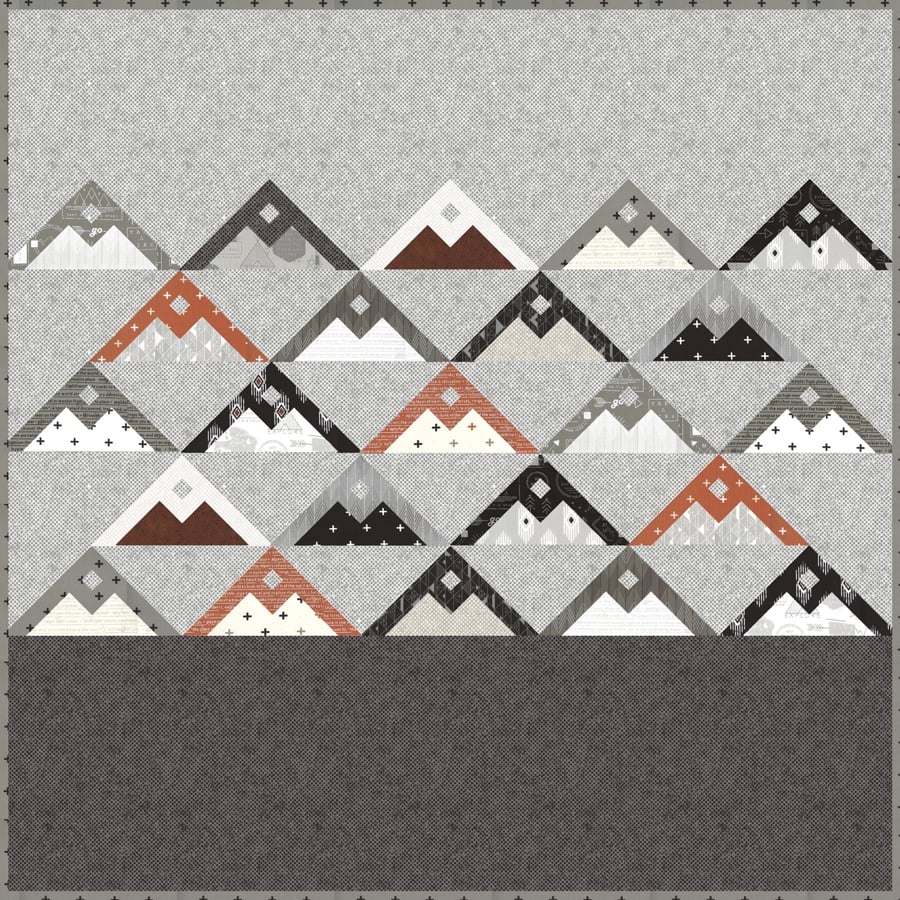 My heart has always belonged to the mountains. From this love, the Mountainside quilt was born. The mountain blocks are made with 24 fat eighths total – 12 prints for the mountain peaks + 12 for the mountain centers. Generally, I picked out darker prints for the mountain peaks and lighter for the centers–but you can mix and match them however you'd like! Here's how I separated mine: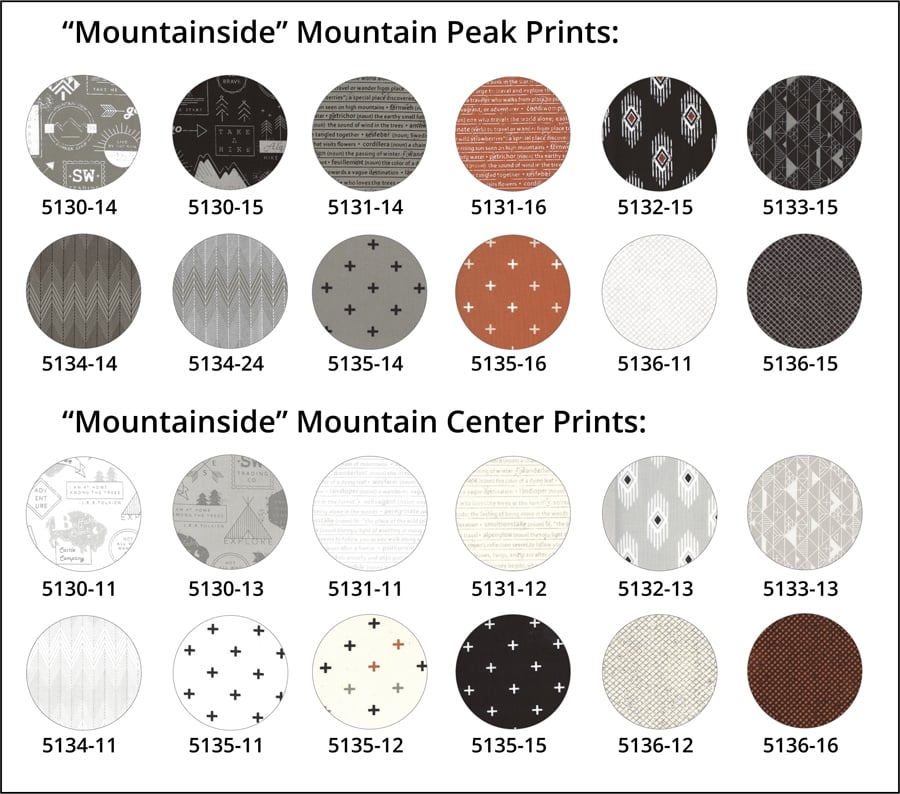 The Mountainside Boxed Kit
Since Smoke & Rust yardage hit my front porch a week ago, I've been busy cutting up Mountainside kits. Check out these custom boxes from Packola I ordered just for the occasion–they turned out pretty cool, right?! It took three full days of living in a hat and door-dashing meals, but preorders have been fulfilled and shipped to their new homes!
If you missed out on the Mountainside preorders – good news! After going through the Smoke & Rust bolt remnants, I was able to put together an additional 9 Mountainside boxed kits. These boxed kits contain everything needed to make the Mountainside quilt top, binding, AND backing. (Includes free shipping – US only). Grab one while you can!
The Giveaway
***GIVEAWAY NOW CLOSED – Congrats Gayle Miller!***
I set one of my special Mountainside boxed kits aside to give away to one of you! To enter:
You must be a Lella Boutique blog follower

. If you aren't a follower already, just enter your email below :
2. Leave a comment on this post telling me what your favorite outdoor activity is!
3. That's it! I'll pick a winner on Monday 6/21/21. Good luck!