Sampler Spree Sew Along (Week 1)
Today's the day! The Sampler Spree Sew Along is here!
A Quick Rundown
If you missed last week's announcement- the Sampler Spree Sew Along is a summer project making blocks from Susan Ache's new book Sampler Spree.
Moda Fabrics + Susan Ache are hosting this sew along – see the official details here.
There are 100+ block patterns in the book – each finishing at 6″ x 6″. The official group plan is to make 10 per week. I'll be making just 3-5 per week. (Mama's too busy for 10!)
The book includes layout instructions for the cover quilt but there will be other layouts shared in the coming weeks. I am using my own scrappy autumn leaf layout – the full details are found here. Fabric is Cider by BasicGrey.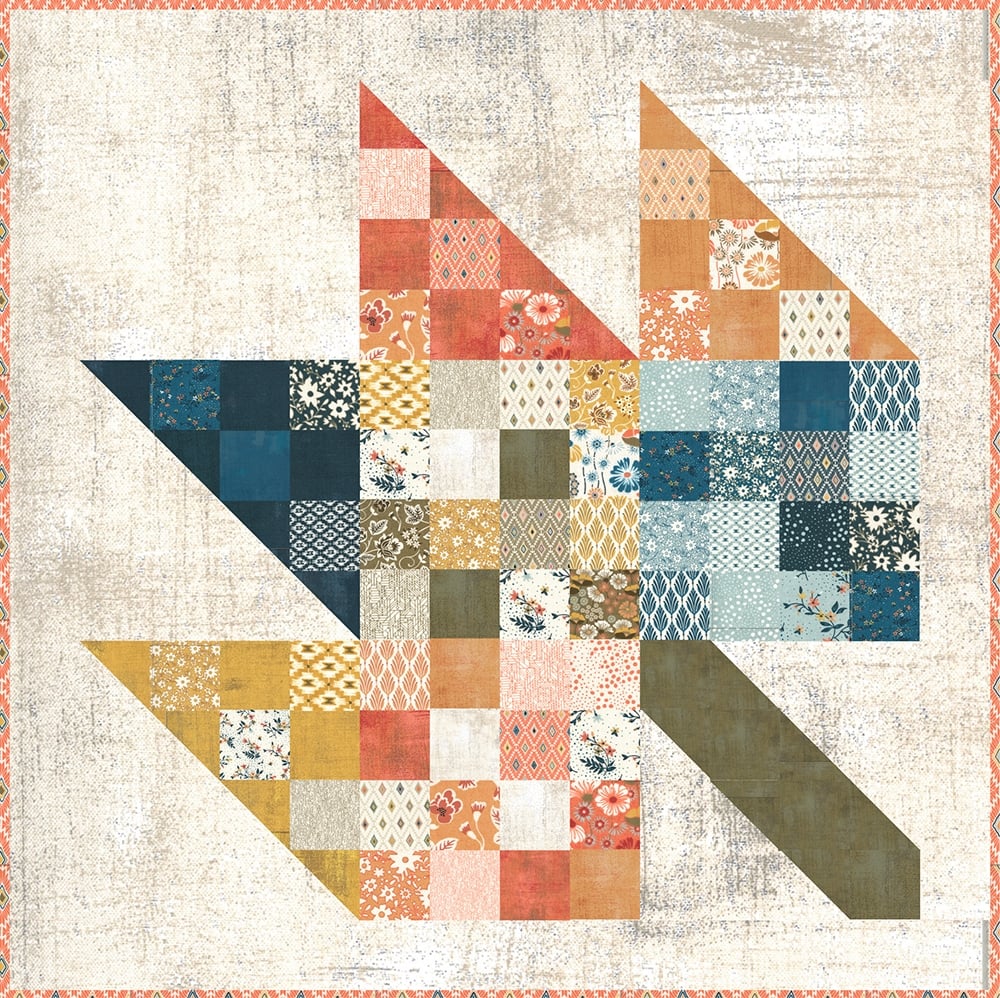 Week 1
I started at the beginning of the book and will be working my way through in order. Because my scrappy autumn leaf layout only requires (33) sampler blocks, I'll only make my favorites! Here are the picks from Week 1:
"Block 1: Friendship Star" (page 14)
"Block 2: Cherry Basket" (page 15)
"Block 3: Susan's Chain" (page 16)
"Block 4: Split Nine Patch" (page 16)
"Block 7: Fan Blades" (page 18)
As you can see, all of the blocks this week are primarily blue. Next week's batch will be blue as well. This will give me 10 blue sampler blocks total–8 to be mixed into the scrappy blue section + 2 to be plugged into navy leaf-point section of the leaf shape.
Which block is your favorite this week? Let me know in the comments! (My favorite is the "Cherry Basket" block.)
Follow Along
Share your blocks and view others using the hashtag #SamplerSpreeQAL. If you like seeing other designer's Sampler Spree blocks, here is the complete list of featured designers and their Instagram / Facebook / Blog addresses:
---
Like this post? Drop your email in the box below to get new post notifications via email.