$5 in May: Fracture (a patriotic version)
In case you missed it, there's a new $5 pattern being featured in May 2021. It's my Fracture quilt pattern. This quilt design is a modern twist on a traditional log cabin block and was created for my Smoke & Rust fabric collection arriving in shops at the end of this month. These fabrics give it a very masculine and modern look–making it a quilt anyone will love (even the guys).
QUILT DETAILS
Fracture is made with fat quarters or fat eighths depending on how much variety you want. (I used fat eighths for the mockup + model.) I finished piecing the quilt model last fall and had it quilted by Marion Bott. Her dense quilting is so good! (She used the "Modern Maze" pantograph from Intelligent Quilting.)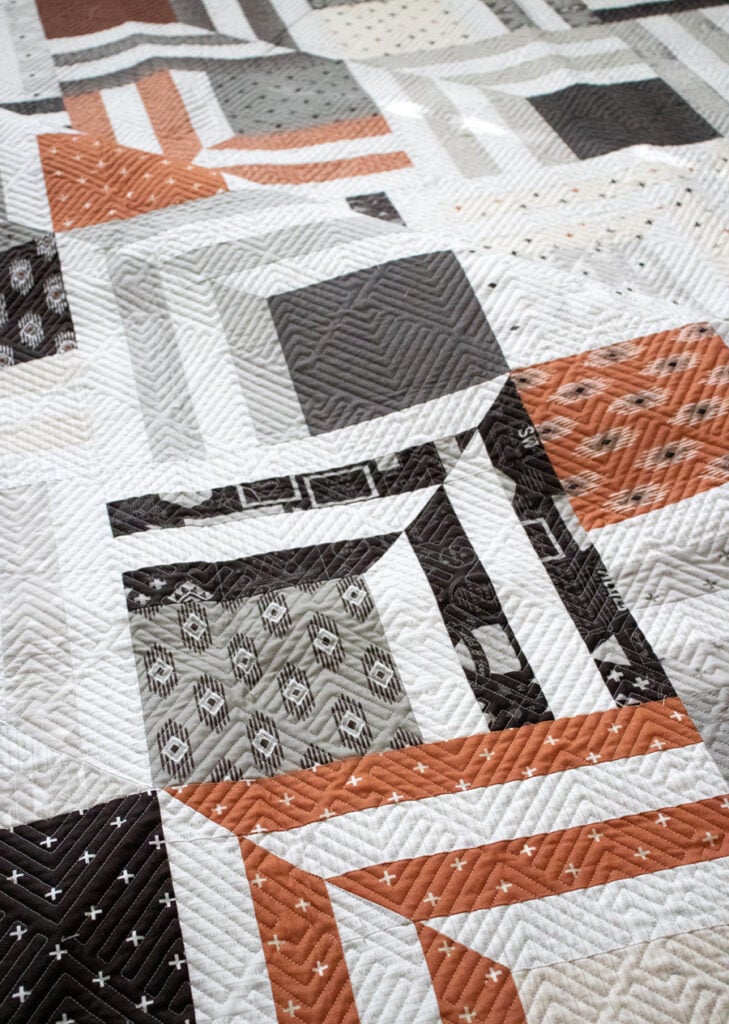 A PATRIOTIC VERSION
With Memorial Day coming up, I thought it was fitting to share a look at my original Fracture tester blocks. I didn't really need to make more than one block to test out my math–but I couldn't help it! When I designed this quilt, the blocks reminded me of little American flags. Of course, I had to use these luscious red + white + blue Bonnie & Camille prints to see if they would turn out as I imagined. Aren't they lovely? I really wish my calendar was clear so I could keep working on it.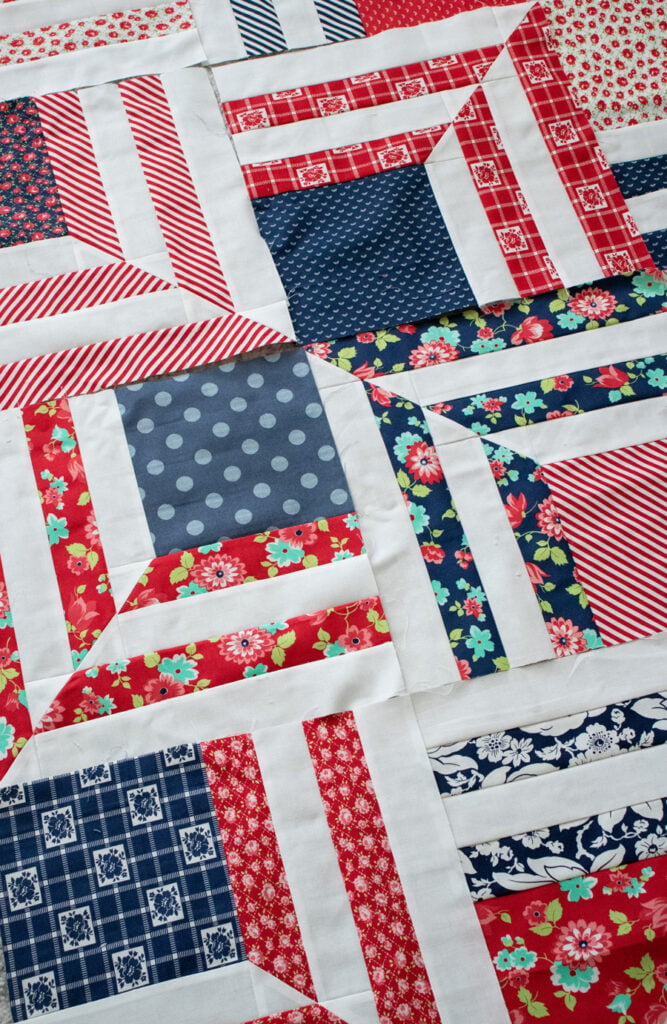 It's always fun to see how different quilts can look in different fabrics, isn't it? What collection would you use to make this quilt?
---
Like this post? Drop your email in the box below to get new post notifications via email.