My Design Story: {A Quilting Life Podcast}
Friends! I have something fun to share with you. A couple weeks ago, I met up with a couple of my good friends and fellow Moda designers Sherri & Chelsi. We hung out in their studio to make a fun recording for their podcast: A Quilting Life. I share the story of how I got into quilting + fabric design, what a typical day is for me, what I've discovered about time management, and more! I had a great time talking with my friends and hope you'll enjoy it too. (Hint: If you listen, you'll get access to a special discount code you can use in the shop.)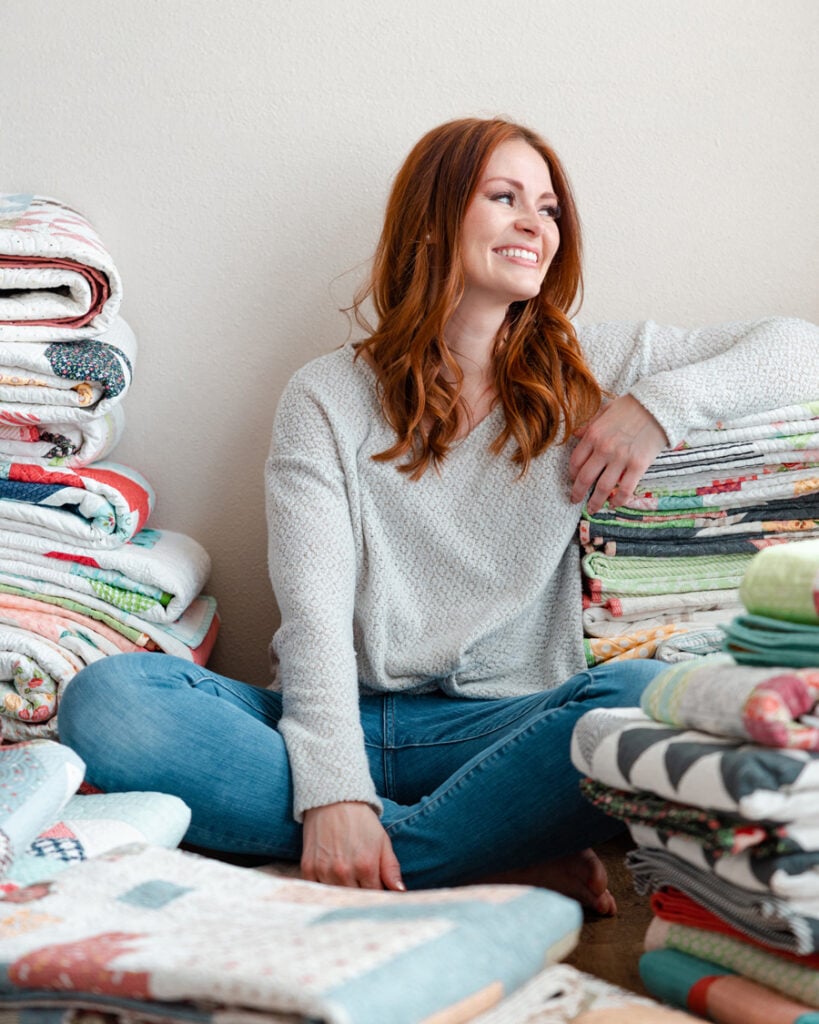 Here are a few ways to listen to episode 21 of A Quilting Life Podcast:
You can also watch episode 21 on A Quilting Life's Youtube channel:
I shared a few quilt projects in the studio and want to include them here. They are list in order from left to right: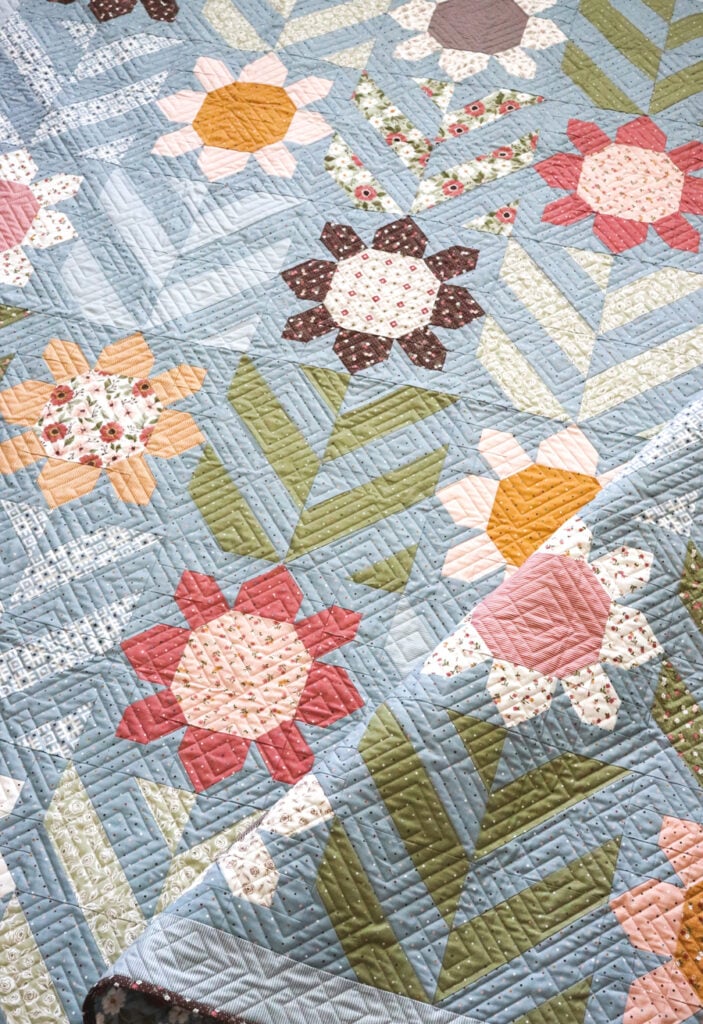 I also mentioned a little about my first quilt. Here it is!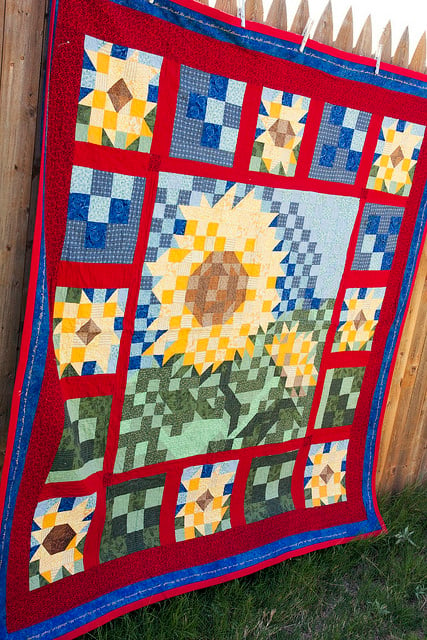 ***GIVEAWAY ALERT*** Don't forget to enter the Christmas Morning fabric giveaway on my last post here – winner will be announced Sunday 2/21/21.
---
Like this post? Drop your email in the box below to get new post notifications via email.